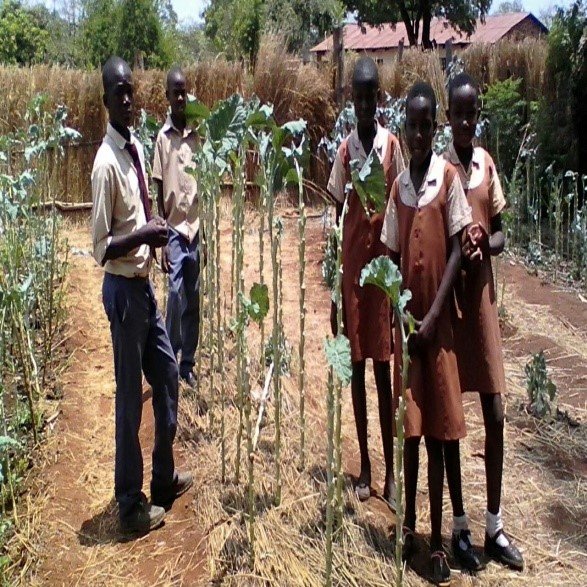 Foundations for Farming would like to thank all their supporters from Global Giving and ZET for helping them to train primary school teachers in Conservation Agriculture and Climate Smart Agriculture.
Zimbabwe experienced a devastating drought this year, disrupting the livelihoods and quality of life for many across the region. This led to low crop production, food insecurity and malnutrition. The drought decimated many villages, leaving most rural families unable to send their children to school or afford health care.
Foundations for Farming has spent the last quarter continuing to train and prepare communities to cope with severe weather, climate change and food insecurity. The approach introduced by Foundations for Farming encourages the recognition of the value of children's input; educating children on the importance of climate change and how Conservation Agriculture can be used to reduce its impact. This makes them ambassadors for these methods in their communities, improving food security. This is important for giving younger generations a sense of ownership and investment in the project, and leading to sustainable community-led development.
Foundations for Farming successfully trained 4 Teachers from 2 schools, St John's and St Michael's, in Conservation Agriculture and Agroforestry. These teachers have become Trainers of Trainers in their schools and communities. The plots at the schools are being used as learning sites for the school children, where they learn the various ways of addressing climate change issues. Currently an estimated 200-250 children have managed to share the knowledge they received from their schools with their families. Crop yield in the past quarter has been impressive, considering the severe drought in Zimbabwe this year.
This project has the potential to improve the lives and skills of children and their families across Zimbabwe. Schools and local families will have the necessary knowledge and skills to introduce income generating projects and improve the children's nutritional health by providing a balanced diet.
However, unfortunately, Foundations for Farming has had to stop its operations training teachers and working with schools due to a lack of funding. We have plans to resume work again as soon as funding makes possible, but thank you for all your support so far.