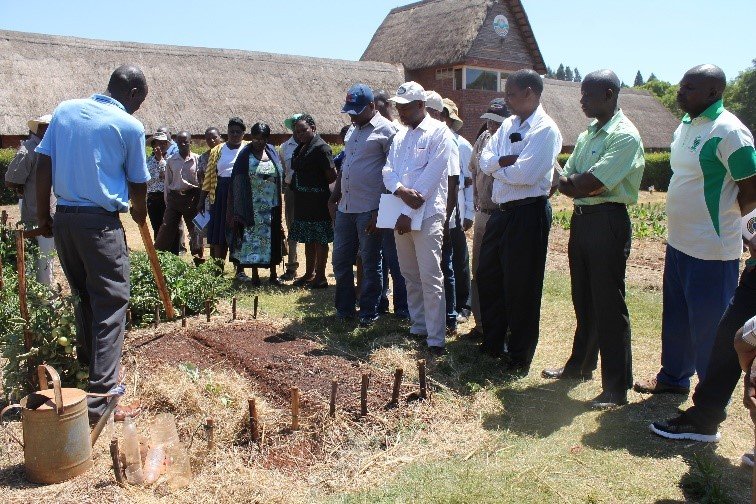 In a flurry of activity this quarter we want to focus our report on some training delivered, as we saw the Headmaster and three teachers from Inyaguwe Primary School trained in Conservation Agriculture and the Pfumvudza concept (among other things) for 4 days at Foundations for Farming's Headquarters in Harare.
Day 1 covered principles of Conservation Agriculture including; Minimum Soil Disturbance, Mulching, Crop Rotation and what we call Higher Management.
The participants were trained in the four principals of profit making;
Doing things on time
A high standard
Without wastage
With joy
Teachers were taught how to establish demonstration plots and encouraged to experiment with trial crops comparing the yield from their newly learned methods with traditional ones. The participants were trained how to lay-down mulch in a field, how to establish planting stations, how to properly sow cereal and legume seeds, how to rotate crops and how to properly maintain their fields by weeding, thus maintaining expected yields.
Day 2 saw the training focus on encouraging teaching school children of conservation agriculture concepts, whom in turn, would teach their parents and relatives in the long run. To make the lesson more interesting, the participants took part in miniature soil demonstrations which illustrated the effects of ploughing on the soil, how water infiltrates the soil as well as the rate soil is eroded in ploughed and unploughed fields. A comparison of a mulched and un-mulched field was done to show the participants how important mulch is in reducing the rate of soil erosion and improving infiltration. Finally participants were trained on composting which was a major subject of interest for participants who saw it as an important alternative to expensive synthetic fertilizers.
On Day 3 participants took part in theory and practical lessons in vegetable production as well as learning about pests and diseases that affect vegetables. The most important lesson of the training hinged on how conservation agriculture principles could easily be applied to ANY vegetable, resulting in increased production yields and added nutritional value in school feeding programs.
The day moved on to Agroforestry training which focused on the role the participants were to play in advocating for climate change awareness campaigns in their school as well as in their communities, especially when it came to the rejuvenation of forests. The participants were fascinated by how nitrogen fixing trees/leguminous trees could significantly contribute to improve productivity in the field.
Training then shifted to focus on empowering the participants to become result orientated and effective leaders in their areas of influence to inspire change and bring sustainable transformation in their school and surrounding communities. The team building session also taught the participants to be innovative and critical thinkers who think outside the box.
Day 4 Focussed on next steps and facilitated group discussion to share with the four participants more about the program, how it is structured and what is expected of them when it comes to the implementation of program activities in their school. The Headmaster and teachers were very enthusiastic and eager to start implementing the project activities on as soon as they returned to their school. Watch this space . . .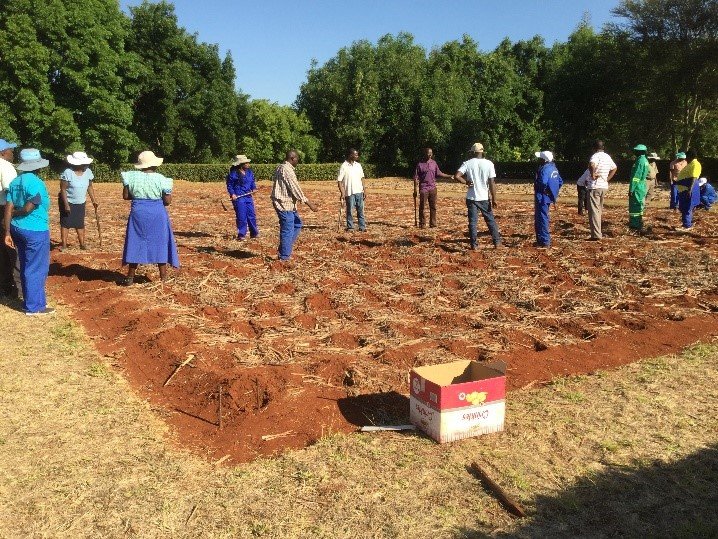 Links: