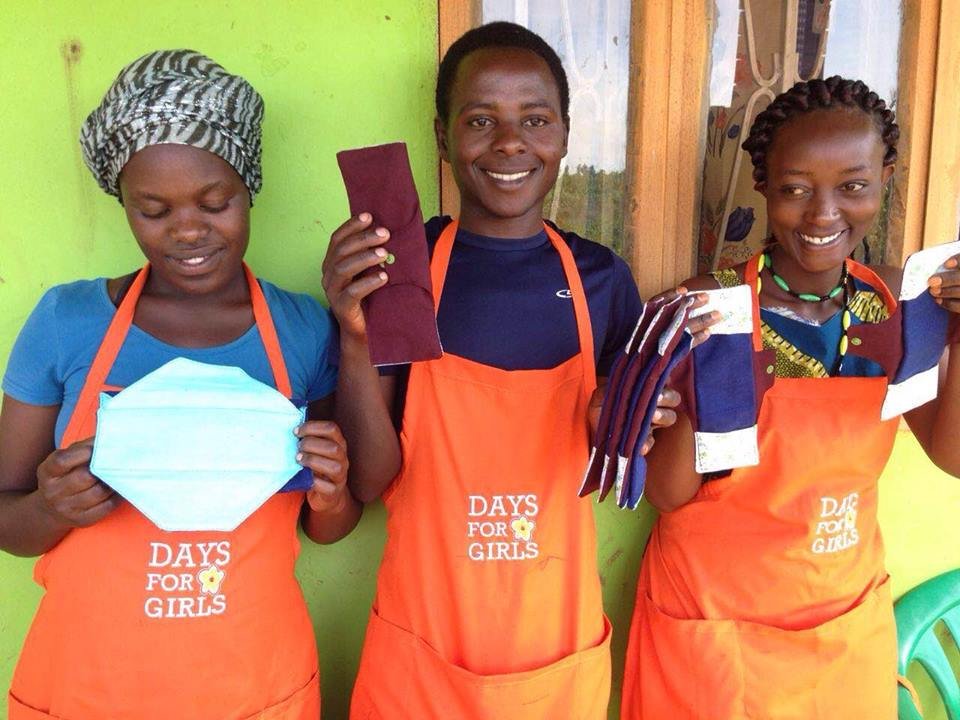 Globally, there are more than 21 million people living as refugees, having fled conflict, natural disasters, famine, and other insecurities at home (UNHCR: Figures At A Glance). Seeking refuge from such extreme situations is never a convenient or easy choice for anyone. And it presents unique and pressing challenges for girls navigating their adolescence, for young women dealing with the realities of adulthood and often motherhood, and even for middle-aged women approaching and transitioning through menopause. Days for Girls exists to support girls and women through exactly these phases of their lives, because DfG knows how critical these periods are and what a difference the proper support and solutions can make.
The washable pads made by Days for Girls, known as DfG Kits, provide a sustainable solution for menstrual hygiene – utilizing soft, yet durable materials that will last up to 3 years and require relatively little water to wash. While they are an environmentally friendly option for any woman, they are especially pertinent in resource constrained settings, and places where waste disposal is poorly managed – such as refugee settlements and camps. In addition, every DfG Kit is given or sold alongside basic women's health education, because menstrual hygiene is about so much more than just one product.
Since its founding Days for Girls has had opportunities to work alongside women and girls in refugee settlements and displaced persons camps around the world – from northern Uganda to Lebanon to Nepal. The Thread of Hope campaign is enabling us to make these efforts more than one-time interventions. We now have the capacity to support sustainable efforts in these contexts, led by the women and their communities.
Days for Girls Uganda recently hosted a training program, DfG University, to start a Micro-Enterprise in Kyaka II Refugee Settlement in western Uganda. In partnership with a local NGO known as Angel's Care, Days for Girls has empowered a small group of dedicated women and men with the skills to make and sell their DfG Kits within the refugee settlement. Kyaka II has been in existence since the early 90s and is home to refugees from Democratic Republic of Congo, Rwanda, Burundi, and South Sudan.
By investing a very little bit in a solution as simple as a DfG Kit, families are able to save money for other precious household items and opportunities for their children. Support from the Global Giving community makes this kind of impact possible, and it is the start of what we hope will be a multitude of Micro-Enterprises in refugee settings around the world – opening up new opportunities for girls and women in places they never expected.