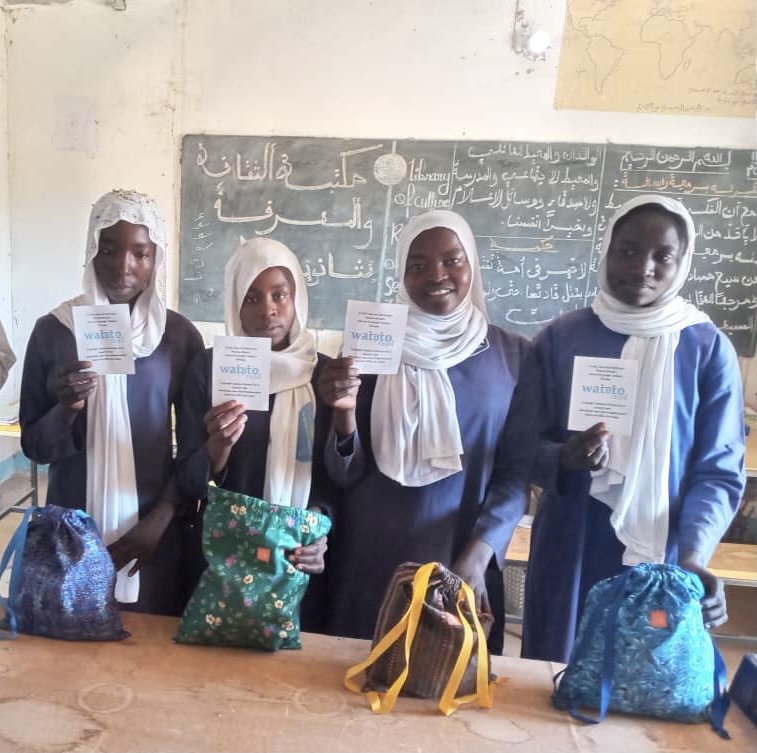 With the help of our amazing GlobalGiving donors, we are proud of the work we have done together in East Africa, bringing menstrual dignity to refugees and internally displaced persons (IDPs). And now, we are thrilled to announce that we are broadening our reach to include Chad.
During the Covid-19 pandemic, refugees and IDPs have been left disproportionately vulnerable. Humanitarian responses often lack a gender inclusive lens and therefore fail to recognize the need for menstrual products and support. The menstrual needs of women and girls often go unmet, perpetuating misinformation and stigma. Currently, this problem is especially severe in Chad, which is suffering from multiple overlapping conflicts. Besides the ongoing struggles with the Pandemic, refugees and IDPs in Chad are suffering from ongoing internal development challenges, chronic poverty, the impact of climate change, and a tense socio-economic environment.
In addition to the recently returned 115,000 citizens, Chad hosts Sudanese refugees in the east, Central African refugees in the south, and more than 15,000 Nigerian refugees from Boko Haram insurgency in the Lake Chad region. Your generous donations are key to our outreach mission to these women and girls across all of these populations.
Using your gifts, we are currently collecting, shipping, and will soon begin distributing our patented, long-lasting Days for Girls menstrual Kits in Chad. Along with the Kits, women and girls will receive vital health education. Our health curriculum includes anatomy, hygiene, the menstruation cycle, proper handwashing techniques, self defense, and human trafficking. We will soon provide the tools and knowledge necessary to give a sense of control in a climate too often punctuated with chaos.
None of this would be possible without your generous support. Thank you for your dedication to bringing dignity to some of the world's most vulnerable women and girls.