Project Report

| Jan 30, 2023
An update on your donation to the Syrian Refugee Relief Fund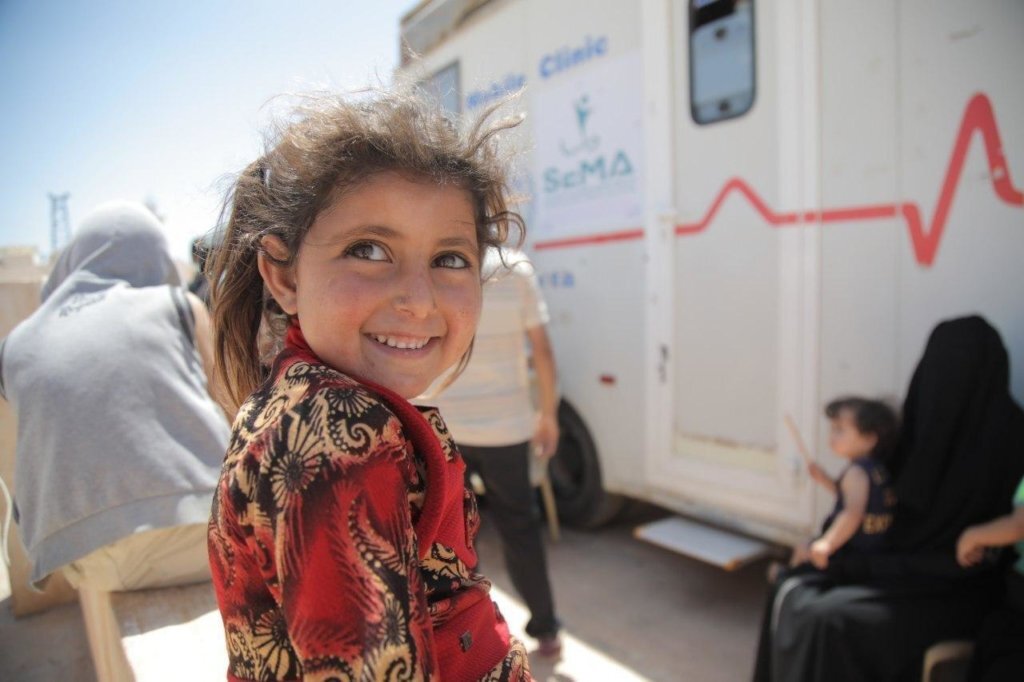 Despite media cameras focused elsewhere, Syrians continue to deal with an ongoing humanitarian crisis within their country. Catastrophic levels of hunger persist and violence inhibits those still in the country from a dignified quality of life. Meanwhile, Syrian refugees who fled continue to struggle to rebuild their lives more than 12 years after the war began.
Your steadfast support of the Syrian Refugee Relief Fund has been critical in meeting the needs of communities, including minority groups who are even more susceptible to the negative impacts of the current crisis.
Thanks to your generosity, three trusted GlobalGiving nonprofit organizations recently received grants from the fund to expand their programs and operations serving Syrian refugees in Lebanon and Turkey, as well as internally displaced communities within Syria.
Here is a short description of some of the critical work you've supported with your donation:
Anera, an organization serving refugees since 1968, is running livelihoods, feeding, and education programs across Lebanon for Syrian refugees. The organization operates with a clear connection to the communities it serves and holistically supports displaced Syrians. Anera organizes non-formal education courses on English, Arabic, and math, offers psychosocial support to help children and teens recover from trauma, and provides a safe environment for socializing with peers through recreational courses. In the coldest months of the year, Anera teams also provide blankets, and emergency food that families need to stay warm, fed, and safe.
Naba'a / Developmental Action without Borders, a more than 20 year-old apolitical Lebanese nonprofit dedicated to empowering local communities to uphold the rights of children, continues its food distribution, online learning, and health services for Syrian refugees in Lebanon. This complements the delivery of cash assistance alongside in-kind goods to Syrian refugees in camps across Lebanon. Its team is still supporting families impacted by the Beirut port explosion in 2020. After decades of work in Lebanon, Naba'a / Developmental Action without Borders understands the need for long-term recovery support.
SEMA Insani ve Tbbi Yardm Dernegi, an organization based in Turkey and formed by expatriate Syrian doctors and medical staff, focuses on serving internally displaced Syrians affected by the war and Syrian refugees within Turkey. The organization provides healthcare services and food distributions, among other critical programming in Turkey as well as northern Syria—an area often difficult to reach due to conflict.
Your support of GlobalGiving's Syrian Refugee Relief Fund is powering community-led responses and delivering life-saving aid to Syrian communities within the country and in neighboring countries hosting refugees. The need remains enormous. Here is what one SEMA Insani ve Tbbi Yardm Dernegi staff member wanted you to know about the situation in Syria so many years into the conflict, and why your support of this fund is deeply appreciated:
"The situation in Syria is extremely complex and there are no easy solutions, but it is important for the international community to continue to provide aid to those in need and to work towards a peaceful resolution to the conflict…It is also important to support the Syrian people in rebuilding their lives and their country once the war ends."
As the incredible work of GlobalGiving's partner community continues, we will share more updates with you about how your donation is making a difference. Until then, we remain immensely grateful for your generosity.
With gratitude,
Kyra + the GlobalGiving Team