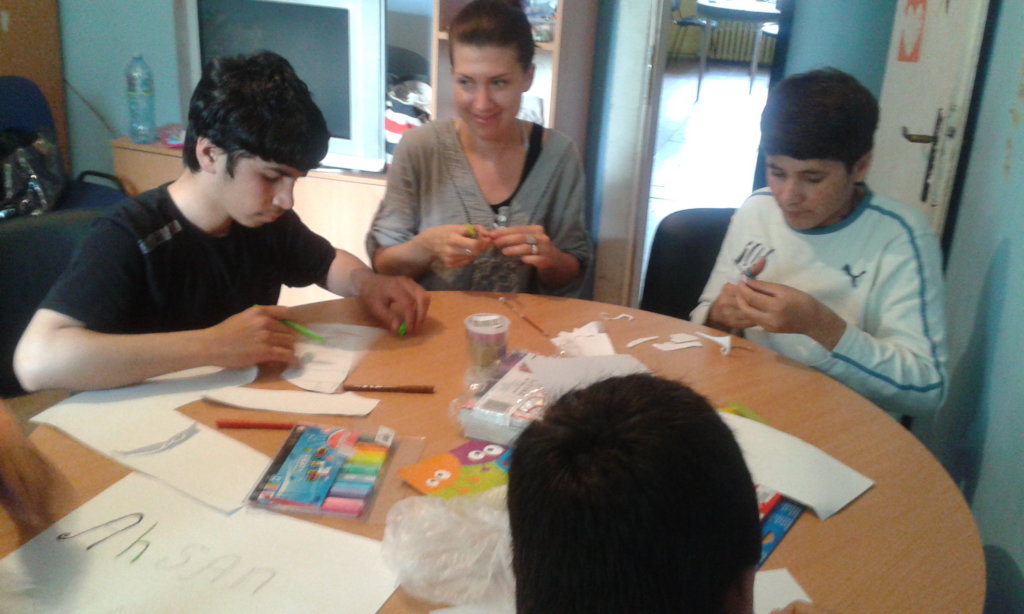 In a briefing to the United Nations Security Council late last month, leaders from UNOCHA reported that "the scale of the humanitarian challenges facing the people of Syria remains staggering by any measure. International support for efforts to respond to the needs of millions of Syrians remains critical." The numbers bear this out: More than half of all Syrians have been displaced by war. 5.6 million have fled the country as refugees, and another 6.6 million have been forced to leave their homes behind but remain in Syria.
Your generous support has funded a wide range of vetted GlobalGiving nonprofit partners throughout the Mediterranean region who are providing support and relief to Syrian refugees, some of whom are now approaching nine years away from their homeland. Since our last update, we have new reports of progress to share from our partners assisting refugees in Greece, Jordan, Lebanon, Serbia, and Turkey.
Personal safety is a serious concern for women refugees, whether they're living in dangerously overcrowded camps or unfamiliar cities where they may encounter hostility to their presence. The Starfish Foundation, based on the Greek island of Lesvos where roughly 7,000 refugees currently reside, is addressing this issue by offering self-defense classes tailored to Syrian women.
We Need Books is launching a free, six-month Greek language program to help Syrian refugees living in Greece acclimate to their new home. Since the Greek government provides support for language learning to those who are under 18, We Need Books is focused on helping adults learn the language. The course is accompanied by monthly cultural activities to further help students become more comfortable in Greek society.
Turkey is home to 3.5 million Syrian refugees—more than any other country. More than 90% of refugees in Turkey are living in non-camp settlements where, due to their refugee status, maintaining a steady source of income can be extremely difficult. To address this common challenge, Turkish NGO Hayata Destek Dernegi is launching a new "Makers Shop" in their community center in Istanbul that will offer a six-month textile-making course, along with a stipend to supplement learners' incomes while they're developing their new skills.
Fleeing the violence in your homeland is a traumatic experience yet mental health services can be difficult to access for refugees. Three of our partners are working to help refugees living in Jordan, Lebanon, and Serbia heal from the trauma they've endured.
With support from GlobalGivers, the International Humanistic Psychology Association is expanding their Refugee Women and Girl's Safe Space project to additional sites throughout Jordan. The program provides trauma recovery treatment, medical health screenings, parenting skills workshops, and a range of activities designed to restore self-confidence and self-esteem.
At sites in northern Lebanon and northern Jordan, the International Association for Human Values has developed an integrated strategy for addressing the mental health needs of refugee children and the adults who care for and teach them. They're providing a series of workshops for youth focused on stress and trauma relief and resilience, as well as their Youth Anti-Violence and Peace Ambassadors program, which works to empower youth with the values, skills, and tools to become leaders in violence prevention and peacebuilding on their school campuses and in their communities.
And finally, in Serbia, local NGO Pomoc Deci is offering psychosocial support programs for Syrian refugees, along with programs aimed at educating refugee youth about how to avoid human trafficking and other forms of exploitation.
Your donation and those of thousands of other GlobalGivers who've raised more than $1.84 million for our Syrian Refugee Relief Fund have helped make these stories of hope and progress possible. Thank you for your generosity, and for choosing to support community-led organizations responding to this ongoing crisis with your donation to this fund.
With gratitude,
Will + the GlobalGiving Team