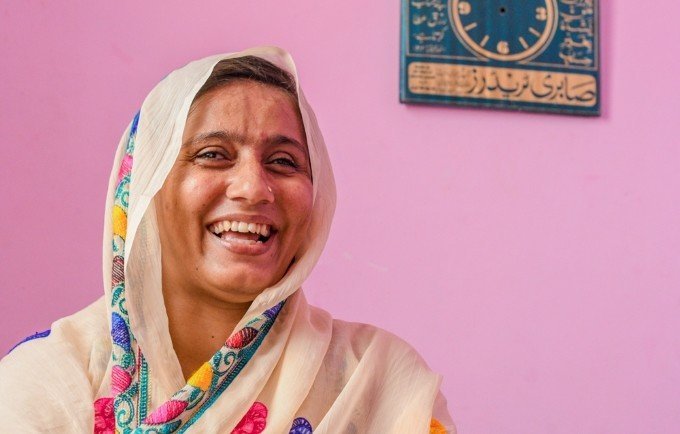 Women make up around 50 percent of all refugees. In a refugee crisis, one in five women of childbearing age is likely to be pregnant. When a pregnant woman suddenly loses medical support and must endure threats of trauma, malnutrition, and disease, she and her baby are put in serious danger.
Friends of UNFPA, Inc, one GlobalGiving partner you are supporting with your generous donation, is providing hope for pregnant women and their babies. They are working to make motherhood safer for refugees by working with local governments and other nonprofit partners to deliver birth kits with essential health items to women without access to a facility, as well as equip rural medical facilities with medical and medication.
Razia is one woman from Pakistan whose life was impacted by UNFPA. Razia was only 13 years old when her family married her off. She quickly became pregnant, and her husband tragically died when she was six months along.
Razia, like many young mothers, had pregnancy complications. She was in labor for four days before her daughter was stillborn, and she also developed obstetric fistula—a preventable medical issue that is overwhelmingly faced by the most disadvantaged women and is a major cause of maternal mortality. Not only did the fistula cause Razia immense pain, but it also forced her to endure infections as well as shame and social isolation.
"People would either avoid me or just make fun of me," Razia said. "I never felt clean."
Thankfully, with help from UNFPA, Razia obtained treatment for her fistula and is now living a healthy life, including getting remarried and having her own child! Now, she works with UNFPA to bring treatment to other women suffering from fistula.
This is just one story of life-change our courageous partners are enabling, with help from your generosity. To see more examples of what your donations provide and read the most recent stories from the field, check out our Syrian Refugee Relief Fund partners directly. Thank you again for your incredible support and for making stories like Razia's possible.
With gratitude,
Claire + the GlobalGiving Team
Original story by UNFPA Communications Team