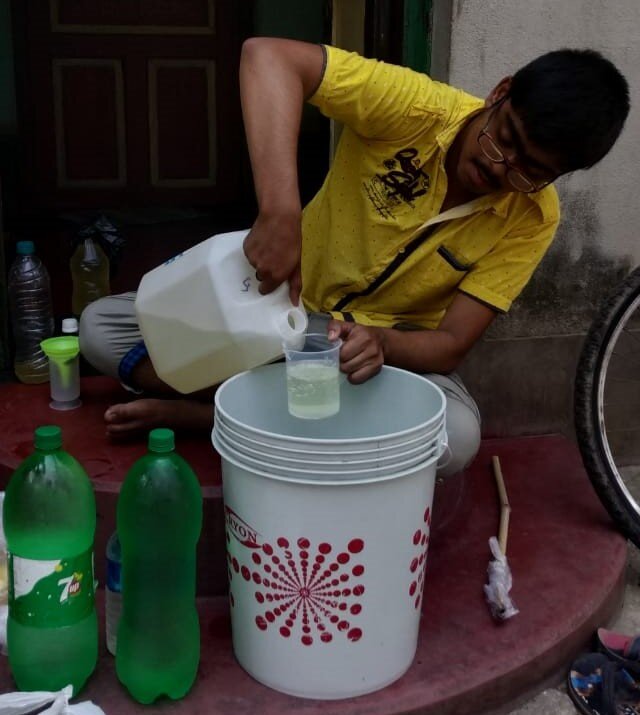 Deep, 20 years old now, was referred our deafblind centre in Kolkata in 2009. He was born with congenital rubella syndrome, which caused moderate to severe hearing loss and vision impairment. Deep also has juvenile diabetes. His father died when he was younger, so he is from single-parent home and his mother raised him on her own.
In 2009, he was studying in class III at a local school in Kulgachia village, in Howrah. However, he refrained from attending school as he was barely included in the class room activities. Deep's major issue was his speech which the peer group and the teachers were not able to follow and understand.
With his mother's support, special educators working with him in the programme, and school teachers, he continued his studies and completed secondary education in 2020 successfully. Since then, he wanted to learn more skills so that he is able to earn himself some money doing something and live a best life.
During the pandemic, his vocational unit teacher taught him how to make phenyl at his home through online classes along with other required skills. He was provided with seed money by Sense India to start his phenyl business. Deep was skilled in making phenyl, measuring the components and mixing them, pouring and packaging the bottles independently. Every day, he visits different neighbouring villages to sell phenyl bottles on a bicycle.
At the moment, local villagers are buying phenyl from Deep. He is planning to expand his small venture and sell it to nearby grocery shops.
Deep's happy mother says, "Now my son helps me to run our family and is very confident that he will be able to expand his business. This makes me very proud".
The support received from donors through GlobalGiving has helped Sense India to provide the required resources and training to so many children with deafblindness and multiple disabilities like Maheshwari to enable them to access education and bringing them closer to their dreams.
We thank GlobalGiving providing such a platform to fulfil the mission of the Non-Profit Organisations like Sense India.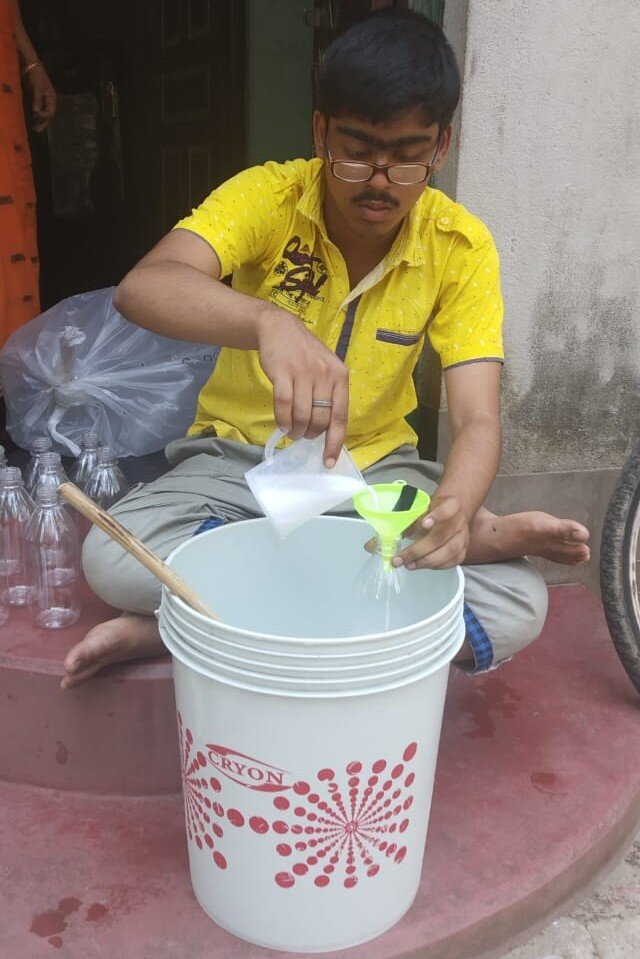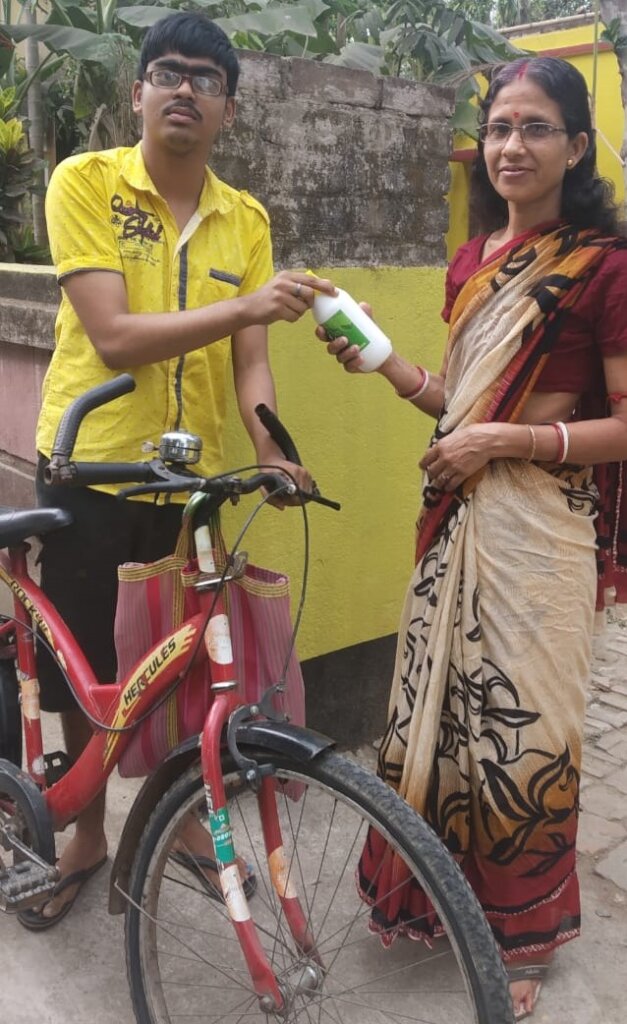 Attachments: