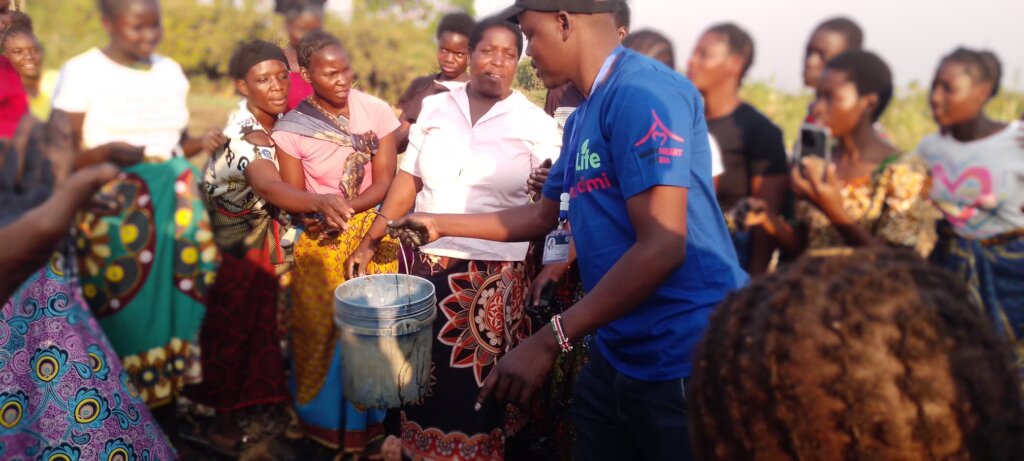 As farmers look for ways to manage the high temperatures and limited water, biochar is gaining interest from smallholder farmers around the world. We are focused on East Africa and Thailand, working to keep up with requests for training. Aom, our Thailand Country Manager attended a major climate conference in Nairobi and has been asked to assist the Thai Embassy in adding biochar to their agricultural exchange program in Kenya.
So far this year we have trained over 150 villages in Malawi with 9000 farmers in attendance. Session sizes have expanded from an average of 50 people to over 60 as farmers invite their neighbors. The training sessions were particularly popular after the cyclone hit and flooded many farms. Farmers have used the debris to make biochar. Donations of seed have helped get them to restart their farms.
Our Malawi trainers went over the border into Zambia to train a new network there. The village leaders had been asking for training for several months, promising to "train the trainers" to spread the knowledge.
In Kenya, we have been planning the next round of training. When the crops are planted, there will be time for training before the harvest.
Our partners in Uganda and the Democratic Republic of Congo continue to expand their networks and training. The Edward Hamlet Regenerative Agriculture Center is raising funds to create a dormitory for farmers coming long distances to train. In the DCR, the training team has managed to get out to remote villages. This is despite fighting in nearby villages between insurgency groups. The DRC also sponsored a Savings Circle with women farmers, to learn money management and find funding for small enterprises.
Thanks to you these farmers' lives and those of their families are improving every day!
Warm regards,
Dana, Michael, Evelind, and the Warm Heart Biochar Teams in East Africa
P.S. Please mark your calendars for #Giving Tuesday, November 28, and tell your friends; to help us add a few new donors. GlobalGiving has a matching bonus pool of over $ 1 million. All gifts up to $2500 are matched. The more we raise the more we earn of the bonus pool.