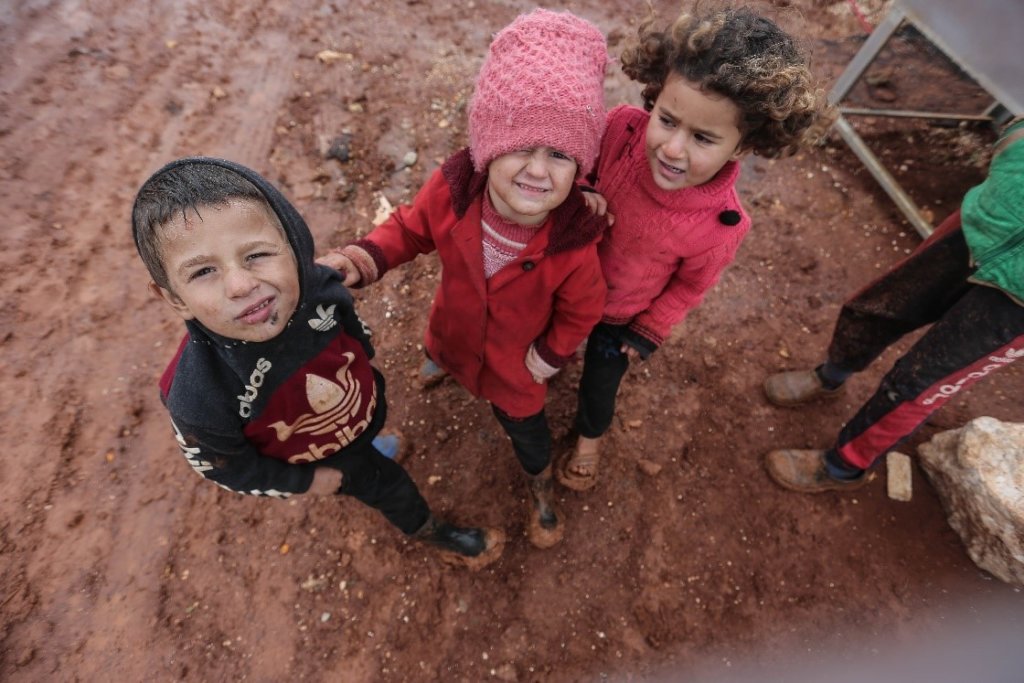 With the beginning of 2021, the rain was torrential causing floods in Syria especially in Kelly camps- Idleb district. The average monthly temperature also dropped sharply from November to December, and it remains until February that deteriorate the IDPs living in camps.
By your support and donations, Mercy Without Limits field team was able to help the children with their families (930 in t otal) surviving during the harsh winter months.
The field team conducted comprehensive need assessment again to determine the basic needs during the flood term in the Talmenes and Shqaiq Alnuman camps of Kelly community. The assessment showed that heating material is the initial required of IDPs with their families that drives the team to conduct procurement request of pyrene) heating material), mattresses and blankets.
The field team responded accordingly to the floodwave by distributing for 152 families the following:
400 kilos of pyrene) heating material) for each family since the total of pyrene was 60,800 kilos.
304 Blankets in total while two blankets were delivered for each family
304 mattresses in total while two mattresses were distributed for each family
The team coordinated with camps managers and decision-makers to facilitate the implementation process.
As this report shows, winterization assistance was very effective and a powerful tool to help families realize their basic rights during the winter circumstances.
#Secure_their_Winter campaign would have not been possible without the generous contribution from your donations and support. MWL was eager to ensure that vulnerable children in camps, people with disability, elderly, and their families continue to be supported with sustainable, long-term investment to ensure that they not only survive the winter months, but thrive all year round.
MWL reached 930 persons in total divided into 530 persons in Shqaiq Alnuman camp (120 Men, 132 Women, 111 Boys, 144 Girls, 8 people with disabilities, 15 elderly) and 400 persons in Talmenes camp (92 Men, 107 Women, 88 Boys, 86 Girls, 7 people with disabilities, 20 elderly).