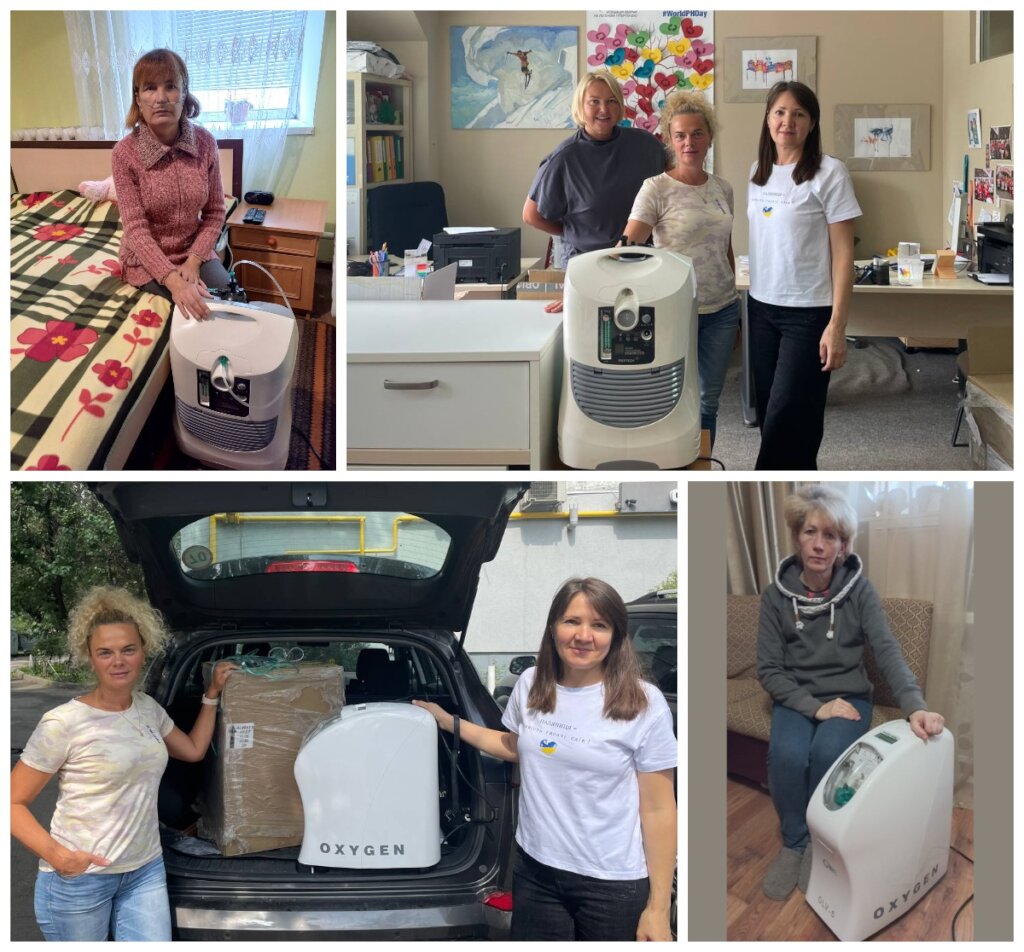 Our dear Donors,
We are happy to share our news with you on the project progress in supporting Ukrainian people living with a rare (orphan) disease.
Thanks to Your donations, two patients with a rare diagnosis Pulmonary Hypertension received recently a life-saving medical equipment - oxygen concentrators. They are Liliya from Kyiv region (a small town near Bucha) and Maria from Kirovohrad region.
Pulmonary Hypertension is a rare condition that can affect people of all ages. Its treatment is expensive and lifelong. Special medications and oxygen therapy are needed everyday. Left untreated, it may cause heart failure, which can be fatal.
However because of the russian military aggression, Ukrainian orphan patients risk getting into situations where they are deprived not only of access to medicines and medical care.
In the first days of the war, the small town near Bucha where lives Liliya was occupied by the enemy troops and almost immediately was on the verge of a humanitarian disaster - there was no electricity, gas, heat, water. People cooked food on bonfires in the yards of multi-apartment houses, also saving themselves from the frost. The food and medicines reserves were quickly running out. Risking their lives, under constant fire, Liliya's children, the youngest of whom is 19 years old, tried to find special medicines for her. Fortunately, in mid-March Liliya's family was evacuated to Kyiv. But the life in the war occupation seriously affected the woman's health - soon she was hospitalized to a hospital in Kyiv.
After the deoccupation of the Kyiv region, Liliya returned home. She is very grateful to the donors for the oxygen concentrator.
Another patient - Maria from Kirovohrad region thanks the donors for the medical equipment as well. Now, both women have daily access to home oxygen treatment.
We are very grateful to all donors of GlobalGiving for the extremely important support, thanks to which our Foundation has possibility to provide rare disease patients with life-saving equipment in the conditions of war and humanitarian crisis in Ukraine.
We also thank for cooperation the NGO "Rare Diseases of Ukraine'' and the Ukrainian Association of Patients with Pulmonary Hypertension.
Links: