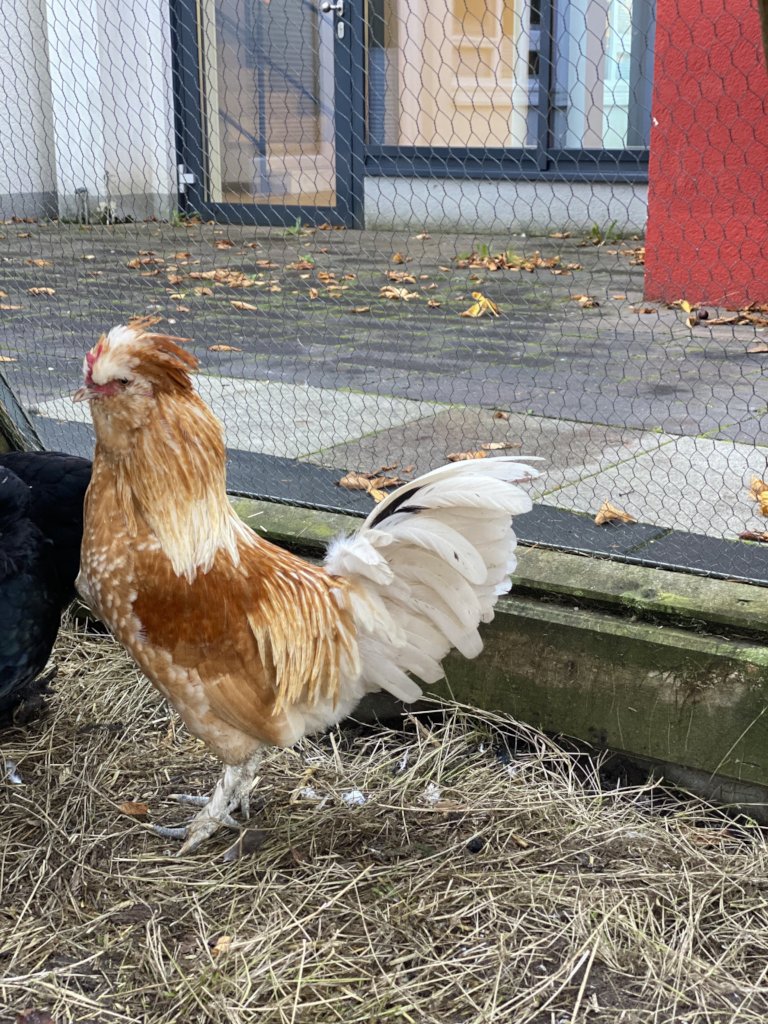 Thanks to generous donations Haende fuer Kinder can proudly announce, that we could hire four new employees.
The three female and one male new team members became part of our big Kupferhof-family immediately.
Their names are Hildegard, Trudi, Wilma and Gustav-Albert.
Instead of a fixed salary they get board and lodging free.
We are so happy to be able to offer them a newly renovated guesthouse including a lovely front yard.
Since the last residents moved out, the guesthouse has been vacant for a longer time and some repairs had to be done. Plus, our new members had some special requests, which we were happy to fulfill.
The four of them moved in and got settled very quickly.
Because of their young age they brought a breath of fresh air into the house. Sometimes Gustav-Albert´s youthful temper gets away with him and he gets quite loud, but he´s learning…
It is wonderful to see, how patient and fond of children the four are, and how quickly our special kids take the new employees in their hearts.
We are happy and grateful to have them in our team and looking forward to their promised service in return: daily fresh eggs. Our guests will love to create delicious food with it.
Warmest regards
Your Kupferhof-family