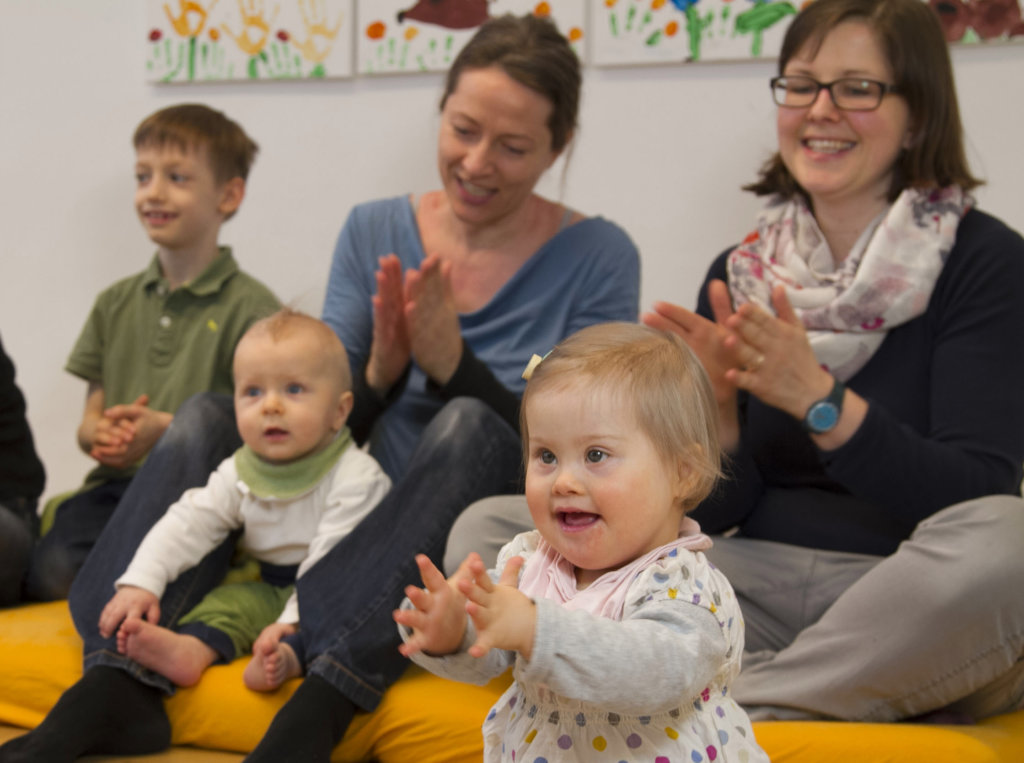 GlobalGiving Report 2
Spring 2018
kinderhände – children's hands
The year 2018 started with a new edition of the parent-children-café in January and February (a total of 8 cafés (picture 1). In March the new semester started with 10 classes for babies and children starting from 6 months up to 8 years. One young participant even attended her 9th semester with us!
The year also started with charity activities for kinderhaende. First, the famous Tobias Faulhammer Quartett with special guest Thomas Faulhammer played on February 22nd at the Jazzland Vienna (picture 2). Second, together with our cooperation partner the pharmacy store Marien-Apotheke we produced a special post card which displays three signs: GEMEINSAM BARRIEREN ABBAUEN (reducing barriers together) (picture 3).
For Easter we offered special Easterbunny-sets with our learning materials, buttons, postcards and ballons which were sold in our center and also sent to families throughout Austria and Germany (picture 3).
Pictures
Picture 1: The year started with a new edition of the Eltern-Kind-Café (parent-children-café)
Picture 2: Charity event for kinderhaende at the Jazzland
Picture 3: Easter special learning-sets
Picture 4: Cooperation with the Marien-Apotheke Wien (pharmacy store)
What´s coming up next?
- kinderhaende weekend workshops for kids between 6 – 14 years in April and May.
- Organizing the 3rd bicycle tour for families with hearing and hard-of-hearing kids in July (3 days).
- Workshops in schools, kindergarden and libraries
- Production of new and bilingual learning materials
Finally, Andrea Rohrauer, co-founder and head of kinderhaende went on maternity leave. Anna Reiter takes over the position and will run the association.
On behalf of the entire kinderhaende team we would like to thank all our supporters and wish everybody a warm and colorful spring!
Barbara Schuster & Anna Reiter