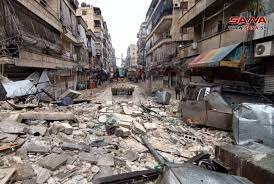 Dear friend and donor,
We want to thank you for your generosity that has allowed us to support displaced families living in Crete, Greece, until now. You have helped them to put food on their tables and send their children to school, making them feel more confident about their future in a foreign country.
However, given the recent earthquake in Turkey and Syria, we have decided to focus, for the moment, on helping the victims of this current catastrophe. While assessing the colossal needs that will have to be met today and for many years to come, we want to prioritise our work where it can be impactful.
With you, we want to reach out to thousands of individuals and families in a practical way so that we can make, however small, a difference.
Please don't stop helping people in need through GlobalGiving, Crete for Life, other projects, and, particularly Now is time to help all the Syrians. We remain focused on assisting families in giving a better life to their children. You are making a positive difference, one person at a time, whether in Greece, Turkey, or fractured Syria.
Thank you from all of us,
Crete For Life Team