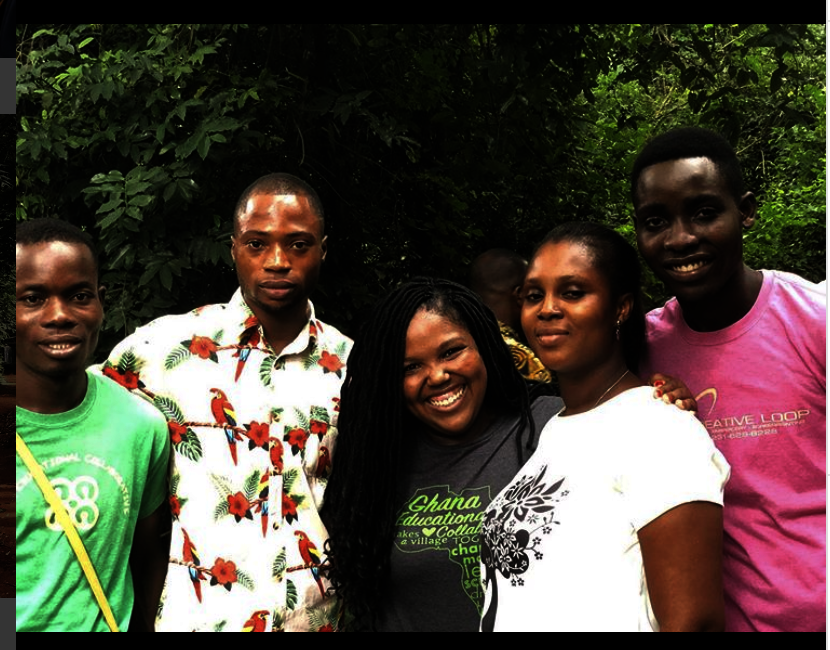 Hello GEC Supporters! We so appreciate you and your support. We wanted to share a few quick updates from our team who was on the ground with our scholars this month in Ghana!
Students- We have wonderful news- Prince won a school-wide award at his Graduation for being first in his class! We are very proud of him and all his hard work!
Partners- We have a new partnership in WAPCA-https://www.wapca.org/. They put together an on-site visit for our kids on where they will be learning about ecosystems, endangered species, and wildlife preservation. This is one of the sites where they will volunteer during the 19-20 school year. Everyone had an amazing time at programming. We partnered with the West African Primate Conservation Action (WAPCA) to teach our students about ecosystems, endangered species, deforestation and the 17 global goals for sustainable development. We met with WAPCA's Director Nuria who we co-designed the program with. The students were able to participate in experiential learning meeting the primates and other wildlife at the zoo hands-on while also having a discussion and completing two different activities to better understand sustainable development, deforestation, and endangered species. Our students will now be able to volunteer at WAPCA throughout the year. It is our hope to make more partners like WAPCA that we can co-design learning programs. Derrick said that this was one of our best programs yet and could not believe that this was right here in Accra the whole time.
Alumni Connections-We had all of our alumni who are in the country at our larger GEC event. Can you believe that three of them are teachers now (Baafi, Ruth, and Akpene)? We are so proud of them and their commitment to Ghanaian children and community through being teachers and inspiring the next generation. Godwin started his summer internship which is located on a cocoa plant and aligns to his major and interested post-university. Derrick graduated from University and we are so proud! He will then embark on his year of service being a Teaching Assistant at The University of Legon. William graduated from Michigan State University this past May and is now working in research at Harvard. We cannot express enough our pride with these incredible scholars! Way to set the bar high GEC Alumni students!
Field Day
We participated in Circuit 21 and Circuit 22's field day on Friday. Our schools are all in Circuit 22 (UStaff, Bawaleshie 1 and Bawaleshie 2). It was great to meet more of the heads of schools from Circuit 21 and 22 at the event and have them learn more about GEC. Of course, now we have lots more schools hoping that we will work with them. We made clear though that for now, three school partners are all that we have funding for- but who knows what the future holds. We also had some teachers interested in learning how they could help out and be a part. A lot of positive GEC press to say the least. Also, amazing news Prince and Sheila both participated in the 4 person relay races and Prince's team won for the primary out of all of the schools!
US +GH- Next Generation Saturday
The next generation of GEC leadership got to spend some quality time on a Saturday filled with adventure and traveling. Derrick, Godwin (GEC Alumni) and Megan (GEC Youth Board- US member) had an entire day with just the three of them bonding and building connections. They went to Makola (an outdoor market), the seashore, Arts Centre on a trot-tro and then went to dinner. The three of them let our team know that GEC will continue into the future for a very long time.
Want to learn more? Follow us on Instagram and Facebook to keep up to date with the great thing our scholars are doing.
And... thank you... this work is possible because of great people like YOU who support us.