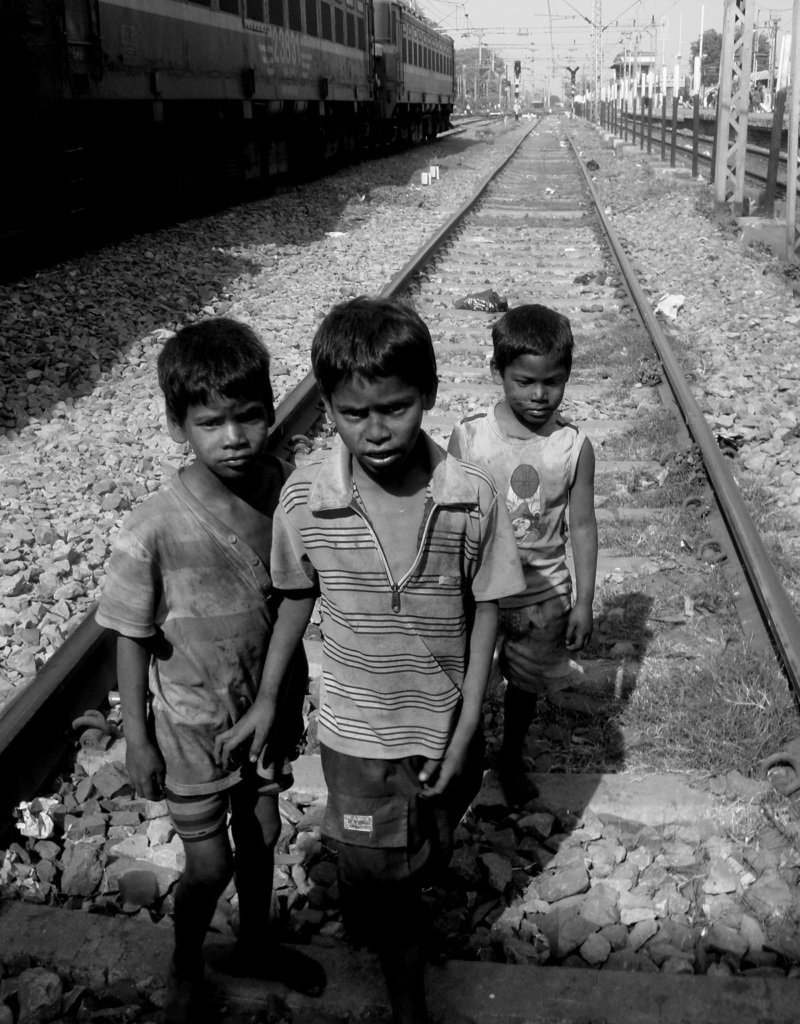 Namaste Everyone!
Here is a big update which comes with our thanks for your wonderful support.
We are as busy as ever here at the Junction and for this update we are including a story written by one of our residents which they want you to read and although everything which could identify them has been removed or changed the story is unedited.
Sweeta's Story
"When the agents came to my village, they promised my family that I would be placed in a good family in Delhi and in return for light domestic duties I would receive a good education and be paid for my work the money going directly to my father and to prove good intent they gave my father 5000 rupees ( $67) a big sum of money for us.
My mother cried when I left the home ... I was not to see her again for many months.
First, I was taken to a village I did not know which was quite far and from there I was blindfolded and put in the boot (trunk) of a car for many miles ... when they let me out it was dark and I was bundled into a house in a town I was to find out later was Gaya. We were kept confined inside the house and there was no window to the street ...many other girls were there and women also. Some of the older ones could leave but I could not, some even had phones but I was not allowed one and if was caught trying to use I was beaten.
Many men came and did foul dirty things to me, I protested at first but I was locked in a small cupboard blindfolded and without food. I soon learnt to remain quiet and us do what I was asked although I felt disgust and horror at my situation and missed my family village friends and school so much… I did not know what to do…
Then one day a customer left his newspaper in the room and there was an article in it about Rescue Junction rescuing some children and there was a toll-free number to ring if you were in trouble. I saw my chance to escape and started my plan.
All had to do was to wait until one of the older women left their phone.
I got my chance when one woman was in the shower, I had to speak very quietly but the water sound helped as someone answered the phone immediately and I said please save me, please save me over and over again but I had only a minute or so and I had to delete the call record. They told me don't worry someone will come very soon to you.
The very next day at about 5am there was a lot of banging and noise outside, many police with some other people came, one found me and I hugged them so very hard. She said to me "I told you we will come".
"You are safe now. Its over" …
Everyone at Rescue Junction was so kind and they told me you can stay for as long as you need to stay. After a few days I was reunited with my parents but I needed to and wanted to stay at Rescue Junction until my education was fixed and I felt confident enough to return. My father begged forgiveness …. I told him he was not to blame; he had been misled but I know he realised what a terrible mistake he had made.
He had registered a case of a missing child but the police told him she could be anywhere in India or even another country.
I cannot thank everyone at Rescue Junction enough, I know that kind and thoughtful people help and support the centre I encourage you to continue to support and help children like us …. you are making all the difference in the world; you are helping directly and I thank you from the bottom of my heart.
Directors notes… Sweeta was traced though the mobile phone she used and in fact 3 other underage girls were rescued that day. All including Sweeta have been successfully rehabilitated with their families and back into the education system and all our doing very well. We need your support more than ever to fund this work. It was Sweeta's wish that her story be heard, and she is now one of our child advocates who spends time with our staff helping with preventive programmes warning others in the community how they too might be ensnared by those who would wish to do them harm for their own personal gain.
Several arrests were made that day and cases brought against several individuals under the POSCO (Prevention of sexual offences against children Act) and are awaiting trial.
Obviously, we have changed her name and removed any information that night identify her according our child safeguarding protocol.
However apart from this her story is completely unedited. Sweeta is 13 years old
OUR FIGHT AGAINST CHILD LABOUR
Under Indian Law it is no longer legal to employ children and the employer can be fined 20,000 rupees for each child which has to go to helping them get an education. Unfortunately, in Rajasthan, and all over India the law is still being flouted and not adequately enforced. (it helps sometimes if there is an active NGO metaphorically ratting the children's cages until they burst open).
Many child labourers have been rescued over the years from different factories in Rajasthan who came from all over Bihar. Sometimes an extra coach has to be added to an express train to bring them home. We want to send a clear message to those who use children for lining their own pockets, wherever we find you - we are coming after you! This is not a case of a son or daughter helping out in the family fields or local shop, these children are mostly under the age of 14 years- some only 9 or 10, this is organised crime for business profit and is a disgrace. With their profits gained from cheap child labour the factory owners and child catchers send their own children to posh private schools - shame on you, shame on you! These children deserve as much care and protection and education as any other child.
We are determined to do what we can with your help to stop this abuse of innocence, wherever and whenever we find it. For this we need your support, and as always, I send my heartfelt appreciation to you all.
Finally, I want to draw your kind attention to if I may our newest project on GlobalGiving here….
https://www.globalgiving.org/microprojects/emergency-food-programme-for-migrant-children/
Please be the first to make a donation it doesn't matter how small; every little helps a lot.
Due to Covid and the damage it has wreaked everywhere we found ourselves inundated with requests for help with food for children of migrant labourers who had lost all of their income and were unable or unaware how to apply to the government for help. We therefore started a special programme combining emergency support with assistance in getting help on a longer-term basis and we really need your help.
It only remains for me to again extend my thanks and appreciation to you for your kindness and wish you even under the difficult circumstances we all live, a happy holiday season
Best Wishes
Priyanka