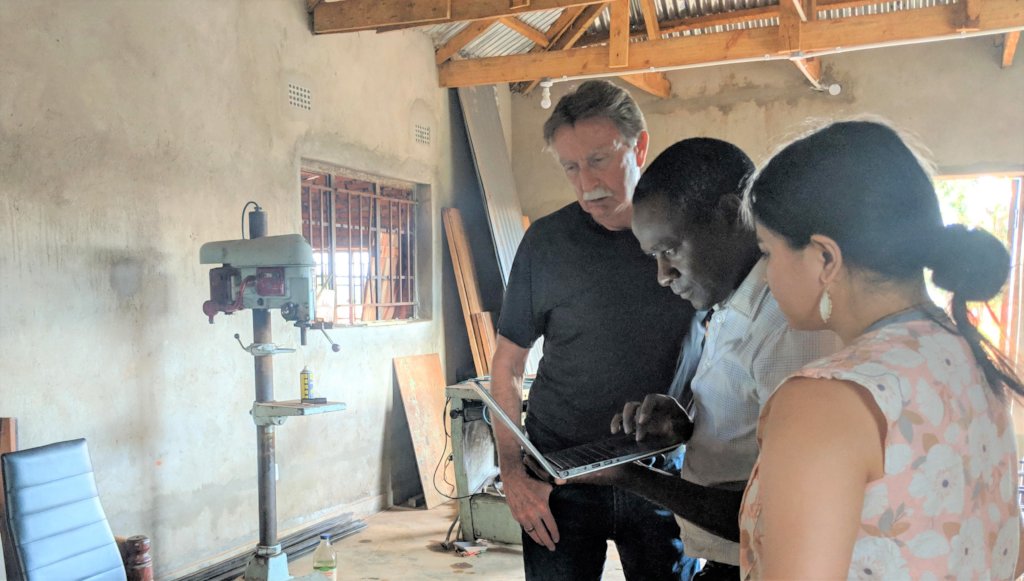 One of the steps that Flame Tree Initiative is taking in preparation to deliver the Off-grid Energy Development Entrepreneurship Lab is strengthening its team in Malawi. In addition to building our partnerships for the program, we have been busy hiring for a Programme Manager who will be integral to the program implementation in November. The Programme Manager will be responsible for monitoring, mentoring, and growing our programs in Malawi. We are designing the program's curriculum to be tailored to the current ecosystem in Malawi. By building a team of staff and partners who truly understand the energy issues in the country, we can ensure that our participants will learn the most relevant concepts that can help them provide customized solutions to their communities.
We are thrilled to share that a part of the team delivering this specialized off-grid energy entrepreneurship training is some of our past program participants. Hastings Mkandawire, whose story we have shared previously, is one of them. As a social entrepreneur in the energy sector and having worked with Flame Tree Initiative for a number of years, Hastings, along with others, will share his professional insight to the participants and help them maximize their program gains.
Flame Tree Initiative's Country Coordinator, Jones Ntaukira, understands the need for specialized entrepreneurship training. He stresses the importance of developing a strong team for this program, saying, "The problem is that many social entrepreneurs are very smart with bright ideas, but they lack [technical] expertise. Having experts and professionals lead this training will allow them to have access to practical advice and knowledge on how they can start, implement, and scale their business."
In the past, Flame Tree Initiative has worked with a number of entrepreneurs who have little formal educational background but come to the program equipped with innovative solutions to development challenges. These individuals are mostly self-taught and once they undergo training from our programs, they are able to translate their ideas into viable social enterprises that make a difference.
As we continue to build our team and develop our specialized off-grid energy training for new and aspiring social entrepreneurs, we keep in mind that our participants will likely come from different backgrounds. We look forward to working with them and we are excited to be developing a program that will transform their ideas into businesses that combat energy poverty in Malawi.
Please stay tuned for more program updates. Thank you for your continued support!