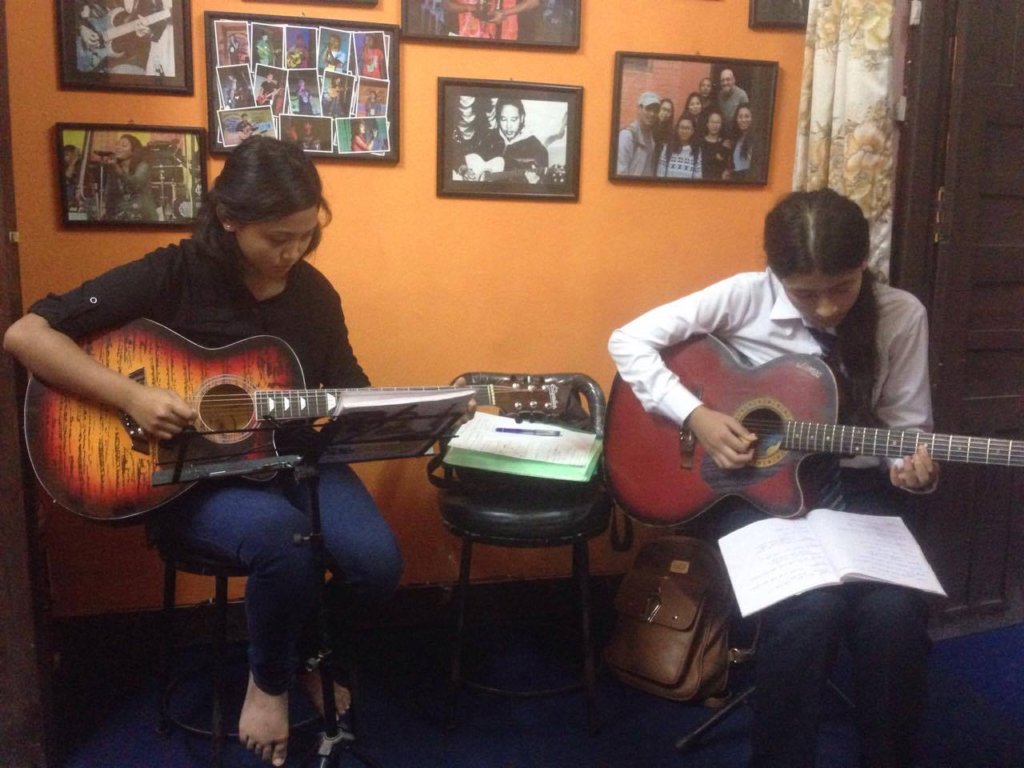 We have a special treat for our supporters - check out this cover video of the world-famous song "Despacito", performed by students at the Musica Institute! As you can see, the iPads, tripods, and subsequent training lead by our very own William Aura has greatly improved the quality and global reach of their videos! As of this report, the video has gathered over 98,000 views.
The singer in the above video, was also a contestant on Nepal Idol, and even received a standing ovation from the judges during her audition! Unfortunately, she was not able to advance very far in the competition due to illness, but she was able to make some great connections with potential collaborators and has been performing at various concerts in the country and abroad!
In addition to smaller projects the students are focusing on (including a Playing For Change music video cover of "Imagine" by John Lennon"!), everyone is practicing hard for the school's upcoming Playing For Change Day event, Musica Music Institute Plays For Change.
Playing For Change Day was created in 2011 to unite the global community through the power of music. On the 7th annual Playing For Change Day, which will fall on September 23rd, communities will gather as musicians and music lovers from all over the world to perform on stages, street corners, schools, yoga studios, and cafes all with the goal of bringing music into the lives of young people.
If you're interested in finding an event near you, or learning more about hosting a PFC Day event, please check out our website for the event at www.playingforchangeday.org.
Again, thank you so much to our loyal group of supporters. Without you, this wouldn't be possible!