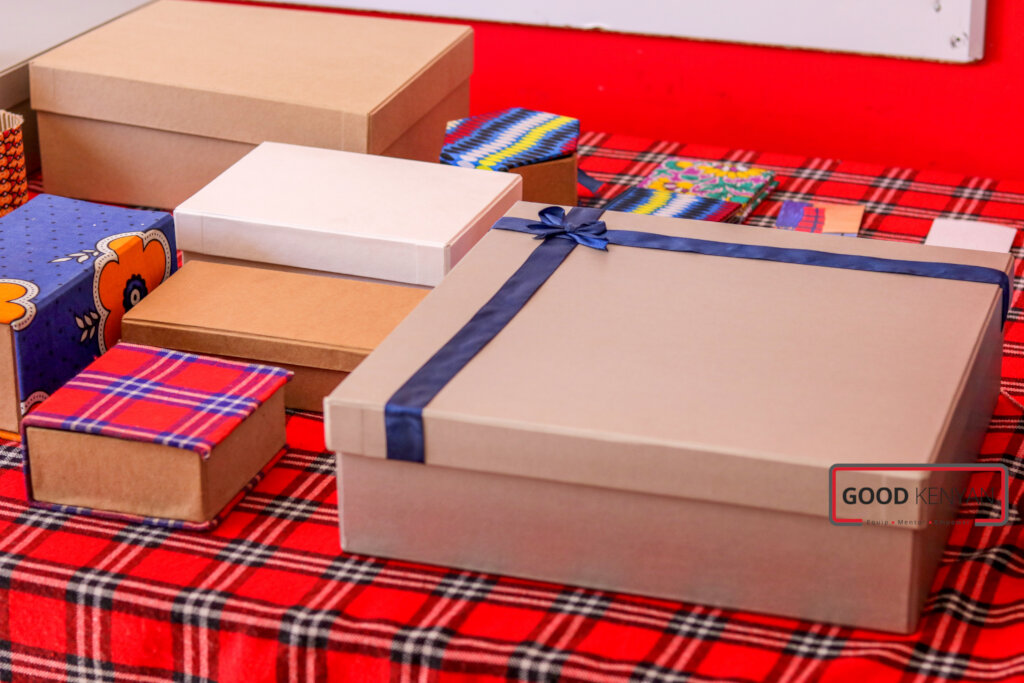 GOOD KENYAN PROGRAMS 2021
In the year 2021, the Good Kenyan Foundation has been able to run three Mwanzo Program cohorts that take in high school graduates who are in transition to a tertiary institution.
The organisation maintained a hybrid mode of learning incor[orating both online and physical classes.
COHORT 10
Starting in July 2021, this cohort was taken through the various parts of the program that aim at equipping each of the trainees with skills and networks for self economic sustainability. The entrepreneurship class took a vary practical approach, requiring the students to start a low capital business and to run it in teams with the goal of making a profit. This exposed many students to business operations and gave them an appreciation of the skill of entrepreneurship. The life skills modules challenged the trainees' value system and gave them basic skills on interpersonal relationships which are inevitable in everyday interactions. The art class gave the students practical money making ventures using easily accessible materials. The ICT class ensured that the trainees left with basic computer literacy to ensure that they adapt to a technologically driven world.
The students were each paired up with a mentor to take walk with and to help them to set and navigate their short and long term goals. Many of them tackled the question of career choice and made significant steps towards the realization of those objectives. The mentor- mentee journey will go on for a year to allow for an impactful experience for each of the mentees.
TRAINEES
On the last report, we featured Zipporah, a 19 year old girl from Thika town. She attained an A (minus) in her KCSE but was unable to raise the money to join the university to study nursing. Zipporah expressed high enthusiasm to join the Good Kenyan programme despite the long daily commutes that joining the program would mean for her.
Good Kenyan partnered with Akira Chix, a social enterprise that focuses on changing the technology landscape in Eastern Africa through a targeted increase in the number of girls who enter that space. The Good Kenyan Foundation supported the recruitment efforts of AkiraChix by offering their facilities to girls without access to the internet or computers. We also encouraged our girls to apply to the program. Zipporah was called in for the interviews and was shortlisted among the successful candidates.
Good Kenyan has also partnered with Jenga School, an organisation that is dedicated to solving global problems through increasing African expertise in data science, data engineering and software engineering. Jenga school have given a full scholarship to one of our students, Irine. She was interested in learning how to code and has always expressed interest in such programs although she lacked the finances to act on this interest. We are certain that this opportunity will be very impactful to her and to her family.
The Seeds of Hope organisation has consistently given one scholarship per cohort season and this has helped us to support several students throughout the years. For cohort 10, Joyce won the scholarship. She is an outspoken, organised girl with a determined and composed demeanour. She was among the best in time management and had an attendance rate of 100% since the beginning of the cohort. She was very supportive to her peers and towards the faculty. Joyce wants to pursue a diploma course in Fashion and Design. We congratulate Joyce for winning the scholarship and wish her all the best in her pursuits.
We are happy to partner with these and other like minded organisations that help in changing the trajectory of vulnerable members of society.
FUNDRAISING
The Good Kenyan Foundation has used different creative methods to help raise funds to keep its doors open for the youth it serves. To get these funds, we have run different campaigns throughout the year.
Firstly, the Birthday Box campaign featured the sale of attendance tickets, birthday boxes and direct donations towards raising money for the then upcoming cohort. Secondly, Good Kenyan held a golf tournament and dinner in the month of October and sold tickets to help raise the money.
CRAFTS MAKING PROJECTS
Part of our sustainability projects that caters for both the short and long term economic sufficiency is our income generating arm. A very important part of Good Kenyan is learning the handmade crafts and exposing both our in-session youth and alumni to the art of turning one's skills into a money making venture.
Peter is a DJ who frequents the Good Kenyan offices to utilise the wi-fi. He puts his music on an online platform to showcase his work and is able to sell his pieces from that platform. Peter is also good at craft skills and has utilised them to work on clients' boxes. This helps him to make money to cater for his most immediate needs even as he builds his long term plan.
Many trainees of the program benefit from the handmade products in the organisation as it is highly accommodative too. Alphonce, a college student studying accounting earns from these crafts too. He is able to work on weekends and on the days he is not scheduled for classes. This allows him some money for bus fare and upkeep for his personal needs.
We are very grateful to our clients who have supported our efforts to support these youth from underserved communities. Some of them were Google- the Youtube Shorts campaign, Bayer Africa, Willart Productions Ltd, Dubai Bank, Pats Treats, Sugar Baked, and Kenafric Industries Limited among others.
THE COMMUNITY WE ARE BUILDING
An important objective of the organisation since its conception is to build a community of people who are involved and invested in seing that the kenyan youth are at the forefront of becoming a change in the society. Over the years, the organisation has been able to establish a network of people who come in to offer their skills, expertise, time and money resources towards the course of the Good Kenyan Foundation. The mentors of the program who take it upon themselves to ensure that they influence a better future for the young people assigned to them. They sacrifice their time to meet with them and many are willing to invest their social capital on them. The family of donors who each play a role in keeping the organisation running are also an important part of this community. There is also a wide network of volunteers who are friends of the Good Kenyan Foundation. They have reliably given support to the various program activities and have been an extremely resourceful part of this community.
Good Kenyan is looking to expand this network into a movement that spreads across the globe to ensure that we build a vibrant giving community for a good cause.