Project Report

| Jan 30, 2019
Imagine your life without Eyes!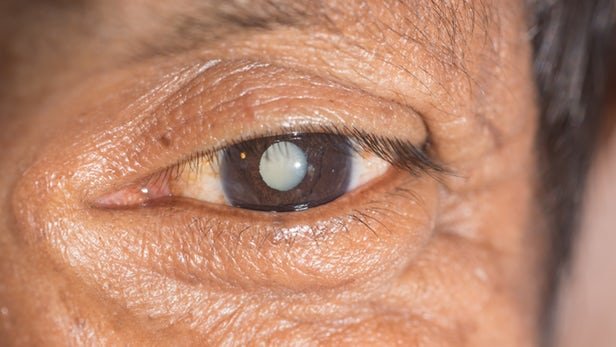 Imagine your life without eyes. Imagine waking up and not being able to see the rays of sun caressing your face. Imagine looking into the mirror and being able to see nothing but darkness. Imagine being never able to see those faces which make you feel that the struggles of life are worth it. Imagine never being able to see the majestic mountains which remind you of the power of your Lord. Imagine being never able to see the rainbows and butterflies, the sight of which make you praise your Creator. Imagine spending your life without one of the biggest bounties of life called: eyesight. It is really hard to even envision your life without your eyes. Hence, delayed or inadequate treatment of cataract which leads to a loss of vision in 60% (Pakistan Observer) of the blindness cases in the population of Pakistan need to be brought to a halt. Are you ready to play your role in preventing blindness among a large chunk of population of Pakistan?
Cataract is a common cause of vision loss especially in old age. This disease can attack anybody after the age of fifty years. A large percentage of the patients suffering from cataract live in the remote or rural areas of Pakistan and they are unable to travel to the cities where the cure for this disease is available. Even if they somehow travel to the cities in pursuit of the cure for cataract, they lack the funds for the required treatment. Hence, Fatima Memorial Hospital which has the goal to endow healthcare to the underprivileged strives to provide maximum assistance to them.
Fatima Memorial Hospital has always worked towards providing free and subsidized treatment to the indigent communities in the country. For cataract, FMH provides 100% free treatment to as many patients as possible and plans to keep on doing so with the support of our esteemed donors.
Approximately 570000 adults are estimated to be blind (NCBI) as a result of cataract in Pakistan and the inflow of patients who come to FMH for treatment is increasing with time. Hence, we need more and more donors to support our cause of providing free treatment of cataract. The approximate cost of cataract surgery is USD 100.00 and we treated approximately 50 patients in the last month and many more are still in line.
In order to treat the rising number of patients of cataract, we rely on the donations of our generous donors who could support us in the endeavor to save the eyes of many. It is with the donors' help and support that Fatima Memorial Hospital will continue to treat the growing number of patients. Hence, we request you to join hands with us to support our cause as it is with your support that these individuals would be able to save the biggest blessing of life: eyesight.
Prayers made from the heart are said to touch the sky and if you help someone regain their eyesight, the prayers which come out of their hearts might even rise above the sky.
We expect more support from our esteemed donors towards the cause.
Thank you.