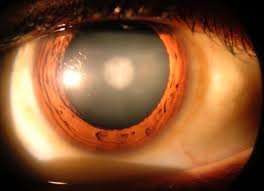 Poor environmental conditions caused by heaps of garbage dumped at every nook and corner, and burning of solid waste and dust from unplanned development works have increased the frequency of viral eye infections, allergic reactions and conjunctivitis.
There are 945,000 blind people in Punjab; 310,000 in Sindh; and 85,000 in Baluchistan and 183,000 in the North Western Province. Most of this blindness is preventable and/or treatable.
Approximately 70% of people affected by blindness in Pakistan live in remote areas of the country and are unable to travel to cities where the majority of services are located.
In order to ensure that these patients get treatment, Fatima Memorial Hospital established a department in year 2000 with state of the art ophthalmic diagnostic and therapeutic equipment such as operating microscopes, Phaco-emulsification and micro incision procedures are performed as a routine in the department of ophthalmology.
This year during the month of Ramadan, Fatima Memorial Hospital has taken an initiative of providing 100% free cataract treatment to as many patients as possible. The hospital has always worked towards providing free and subsidized treatment to the indigent communities and continues to do so. In order to achieve this, we need continuous support from our worthy donors. For the last 40 years, the hospital has been providing free and subsidized treatment to the non-deserving patients and has spent billions on their treatment. Every year, the patient flow keeps increasing and as a result of which, the hospital requires more and more funds to ensure majority of the patients are provided quality medical care.
Eyesight is a blessing and there is a huge number of individuals who have lost their sight to cataract and we at Fatima Memorial Hospital are ensuring that maximum patients are provided awareness through camps and brought to our facilities for treatment.
We, at Fatima Memorial Hospital urge you to continue the support and help us in making this program grow to every corner of Pakistan.
Thank you for your continued support!