Project Report

| Aug 18, 2023
Academic, Creative and Agriculture Updates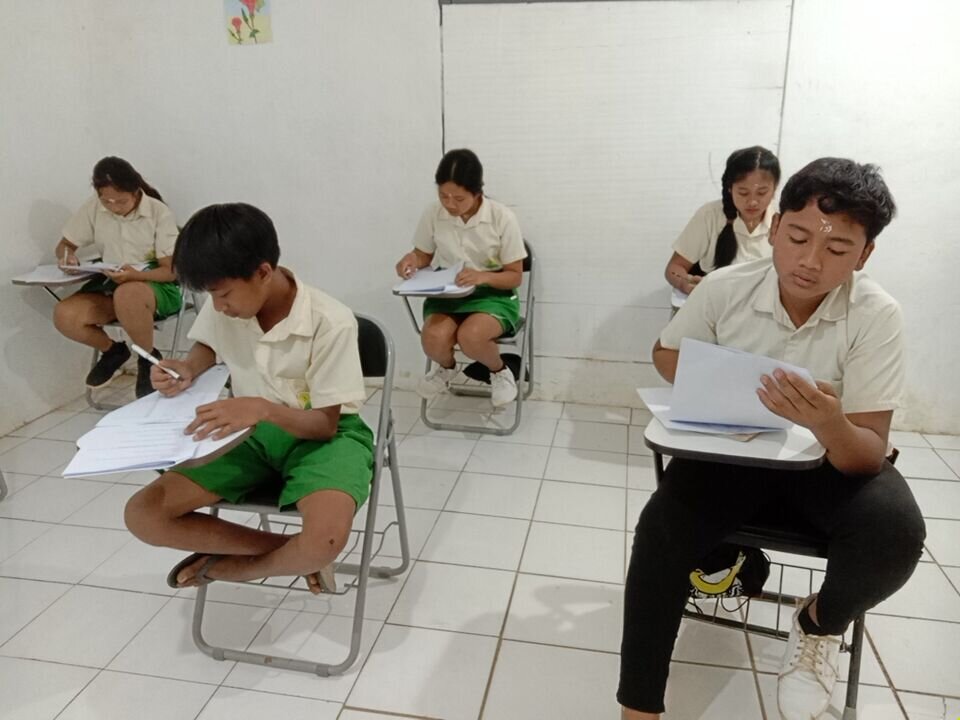 The past few months have been filled with final exams for grades 9 and 12 students, celebrations for National Education Day, Student Council leader elections, and agricultural education.
Successful Final exams for 12th and 9th grade students
In a testament to their dedication and perseverance, our high-achieving students confronted the challenge of the equivalence education exam in mid-April, following rigorous preparations. Remarkably, they adeptly navigated both offline and online exam formats. On May 13th, senior high students took their online exam, with their junior counterparts following suit on May 20th. Noteworthy is the recent introduction of this online exam system by the government, serving as a mandatory step for students pursuing certification. In June, all students celebrated their success in passing the exam.
Creative talents excelled in 2nd May National Education Day Celebrations
May 2nd, was one of our big celebrations that all EBPP students were excited about. It was a chance for them to show off their skills and creativity, in both academic and non-academic activities. In a quiz competition about what they've learned, our junior high came second and elementary students also got second place. We were also very proud that Manikaji student came first in the Balinese language storytelling contest and third in the chess competition. And our talented students entertained everyone with their melodious English songs!
Advanced extracurricular empowerment courses
Students in grades 8-12 honed in on communication and leadership development including: self-exploration, managing fear, learning to think critically and solve problems, teamwork, and learning to make good proposals. Simultaneously, EMpower Girl Fund activities, our grades 10-12 students focused on preparing for social media campaigns on child marriage, dangerous dirt roads, education, tree planting and involving youth and women in traditional villages. Preparation includes training in creating content (videos, photos and photo captions), mapping potential incumbents and networks, as well as presentation skills.
Regenerative agricultural on previously unproductive mountain farmland
Since April, all students gained a comprehensive understanding of land processing and organic composting, leading to an exciting opportunity from pak Krisna Waworuntu, our expert field trainer: a field trip to Pupuan village in Central Bali's Tabanan district, renowned for its agricultural achievements. During their 2-day visit their immersive learning experience encompassed ecosystem insights including effective seeding techniques, optimal approaches to vegetable harvesting, and the formulation of nutritious chicken feed. This hands-on experience profoundly enriched their comprehension of holistic and environmentally conscious agricultural practices. Following the enlightening excursion, our students eagerly embraced their newfound knowledge, embarking on collaborative garden projects with friends and family in their own farms. Their enthusiasm to implement these teachings in their own land, even during the current dry season, signifies readiness to cultivate crops innovatively during the impending rainy season, typically starting in late November
Thanks to Your donations through GlobalGiving, our Manikaji students continue to grow and develop incredible life-changing skills, offering ever-increasing prospect for their and their villages' sustainable social and economic development.