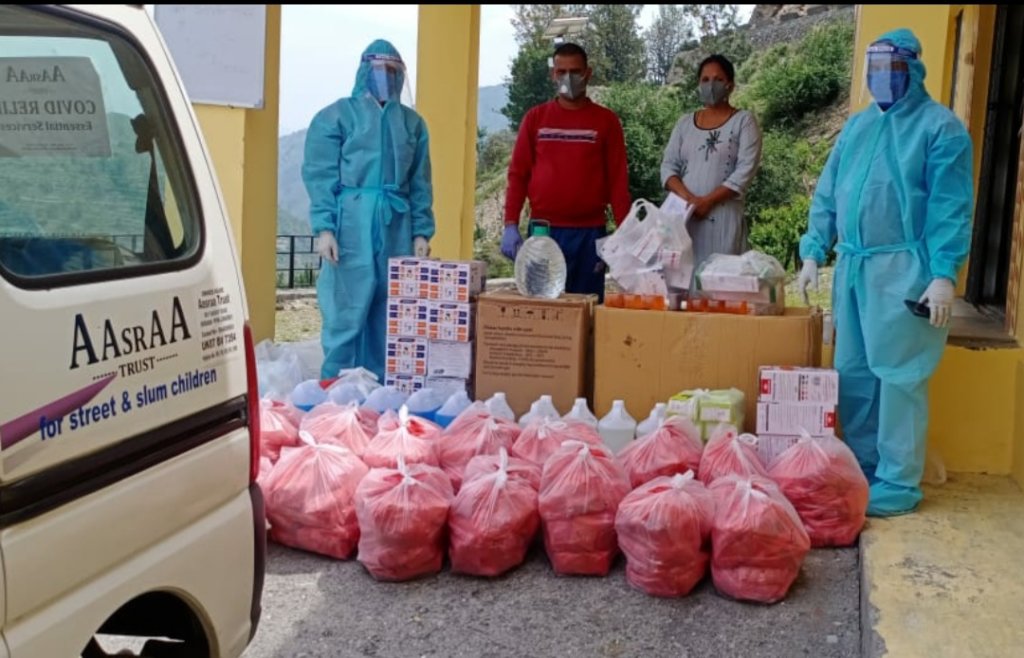 As the world reels under Covid 2.0, we sincerely hope you and your family have kept safe and well.
With the uncertainty of the present crisis and the duration that this may continue, devastating isolated struggling communities, Aasraa is in the frontline of defence in collaboration with the government to reach aid to them. As Covid ravages our interiors, Community Health Centers (CHC) in Uttarakhand are struggling due to lack of basic equipment to diagnose & treat people infected with Covid 19, leading to increased death rate & transmission.
The situation needed immediate attention before the monsoons made the roads impassable. Aasraa is working with the Chief Medical Officer in several districts to identify their urgent requirements. Leading a large-scale effort, with NGOs & individuals, we are sending urgent supplies to CHCs.
Supplies include oxygen cylinders, concentrators, nebulizers, inverters, medicines, protective clothing & sanitizing materials. Our team is in constant touch with CHCs & their doctors to track the needs & to ensure that supplies are maintained. We have delivered supplies in three lots to CHCs in Districts of Tehri, Chakrata,Chamoli & Rudraprayag.
We have converted one of our centres in Dehradun to give primary health care to our children to lessen the strain on the few hospitals in the city which have no beds available anyway. These are fully equipped with concentrators, oxygen cylinders, essential medicines, and Covid protective gear and medical care packs.
We have set up Help Desks, by circulating the mobile numbers of our staff, in the communities we work with, for any emergency help for medical intervention or for distribution of ration packs for those who need it.
An initial small amount has been set aside to help with hospital bills of sub staff and children who may not get covered under the Ayushman Bharat Scheme. (a Government of India Health Insurance scheme).
We are incredibly indebted to you for the outpouring of support to our Covid-19 appeal. The prompt help you have so kindly given us has expanded in its value touching upon many aspects of helping fight COVID and keeping our children, their families and other marginalised communities safe.You are making the world a better place by being the hope that people need!
Thank you for going above and beyond in aid of those otherwise unreachable. The people of Uttarakhand owe you forever.