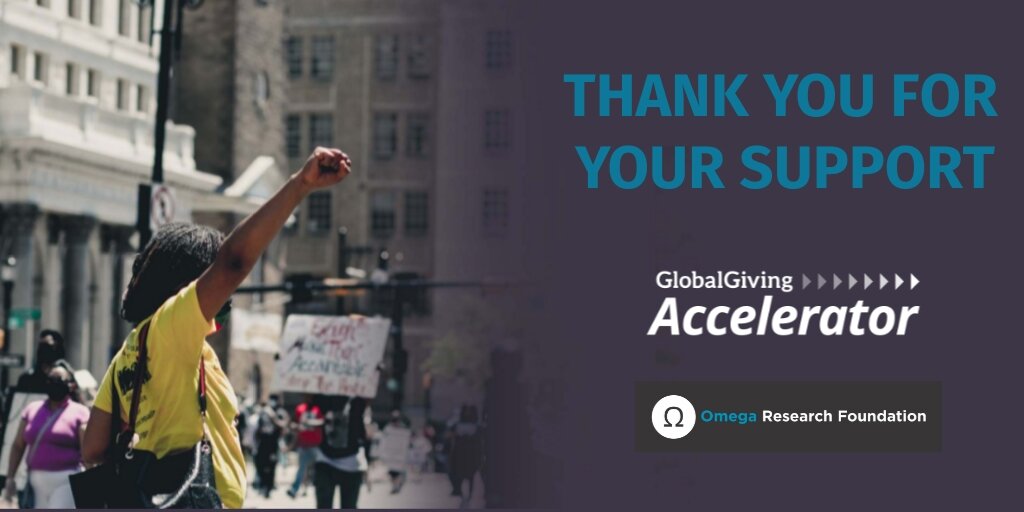 We are thrilled to have raised £4,322.67 so far through our recent involvement with GlobalGiving, and this has been used to fund vital support for the ongoing development of Omega's online platform.
This platform will help us to share our information about the trade and use of weapons and equipment used to commit acts of violence, including rubber bullets, restraints like handcuffs, electric shock weapons, and tear gas.
We are pleased to report that last month we completed work to upgrade Omega's internal database! This upgrade has allowed us to bring all of our data together in one place, and will make it much easier to share with others in future. The upgrade has also made it easier for Omega staff to identify weapons and equipment, research companies, and seek justice for victims of human rights violations.
Omega staff are continuing to add and update the information in the database. Over the coming months, we will be working with our developers to explore the best approach to using this online platform to more directly share this data with a wider audience.
Thanks to the generous support of our donors, activists will be able to more effectively lobby to control the trade and use of tools of torture, and legal professionals could better evaluate the legality of use of force incidents. Omega staff also use the database to help journalists and human rights defenders more easily identify equipment used in torture, where it came from, and risks associated.
Here are some examples of Omega's identification work:
On

Myanmar

, with colleagues at the International Peace Information Service

On the use of less lethal weapons in the

United States

(this example is specific to Alabama)
For more examples, just get in touch. Once the database is finalised and launched, this identification process will be faster, smoother, more efficient, and more accessible to those working to defend and uphold human rights.
Please see the GlobalGiving website, Omega's own website, or get in touch with us (at info@omegaresearchfoundation.org), to learn more about the platform. Through short reports, we will continue to share details of our progress with further developing Omega's online platform. If you would like to unsubscribe at any time, please contact GlobalGiving directly.
Links: