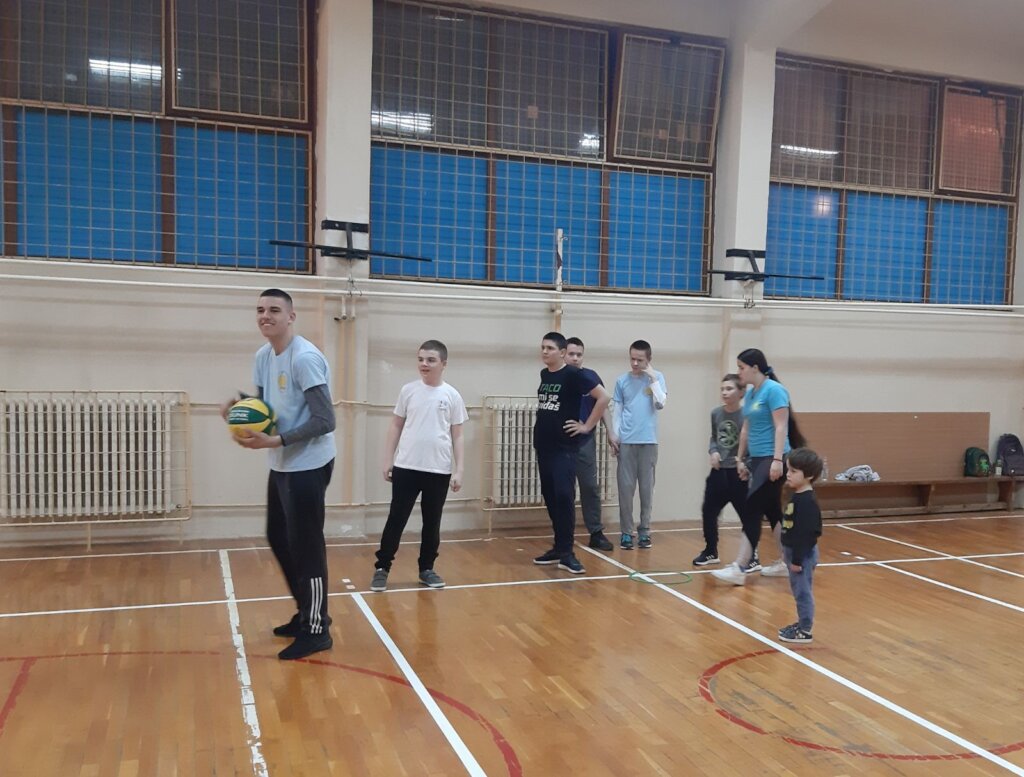 ENGLISH BELOW
--------------------------
Dragi donatoru,
U prethodnom periodu realizovan je velik broj razlicitih aktivnosti u našoj školi, a ovo ne bi bilo moguce bez Vaše podrške i podrške drugih donatora i ovom prilikom Vam se zahvaljujemo na odluci da budete dio naše price!
Pored redovnih sportskih treninga, u trajanju od ukupno 3h sedmicno, sa našim clanovima smo proveli i sljedece aktivnosti:
- obiljezili Meunarodni down sindrom dan (21.3.)
- posjetili Festival cokolade (27.3.)
- obiljezili Meunarodni dan autizma (2.4.)
- pogledali predstavu u Gradskom pozorištu "Jazavac" (4.4.)
- ucestvovali na trci Banjalucke desetke u organizaciji Banjalucke trkacke lige (10.4.)
- organizovali radionicu kreacije kostima za Banjalucki karneval (12.4.)
- ucestvovali na prvom Banjaluckom karnevalu (16.4.)
Sve ove aktivnosti su omogucile našim clanovima socijalizaciju i inkluziju u lokalnoj zajednici.
Tokom februara, marta i aprila naši clanovi su redovno trenirali, dva puta sedmicno u sali OŠ "Jovan Cvijic". Od pocetka maja mjeseca, treninzi se odrzavaju na Gradskom stadionu Banja Luka i na sportskim terenima u parku Mladen Stojanovic.
U narednom periodu planiramo da sprovedemo sljedece aktivnosti:
- Team building aktivnost za naše vrijedne volontere (maj)
- Izlet škole (maj)
- radionica povodom Meunarodnog dana zivotne sredine (5.6.)
- proslava roendana škole (6.6.)
- 3. inkluzivni atletski miting "Sunce" (20-21.8.)
- drugi sportsko-rekreativni dogaaji i aktivnosti s ciljem socijalizacije i inkluzije
Takoe, bitno je napomenuti da je broj clanova škole u ovoj godini porastao i da nam se pridruzilo 7 novih clanova.
Sredstva prikupljena pomocu ove kampanje omogucavaju nam da sve aktivnosti provodimo potpuno besplatno za sve i da pruzimo još vecem broju djece sa poteškocama u razvoju da se bave sportom i da se ukljucuju u društvo.
Ono što nas cini posebno sretnim je vidljiv fizicki i socijalni napredak naših clanova, njihovo sreca, zelja i volja tokom treninga i drugih aktivnosti, te zadovoljstvo njihovih roditelja i porodica.
Drago nam je da ste dio našeg tima i nadamo se da cete imati priliku da podijelite pricu o Školi sporta za lica sa poteškocama u razvoju "Sunce" sa svojim bliznjima i da cemo na taj nacin ukljuciti još više divnih ljudi u našu zajednicu. Ako uspijemo u tome, naše clanove cekaju još ljepše stvari i trenuci koje ce zauvijek pamtiti!
Hvala Vam još jednom na svemu!
Sve najljepše,
Vaš tim "Sunca"
ENGLISH
-------------
Dear donor,
In the past period a vast number of different activities has been organized in our school and this would have not happened without Your support and support of other donors. We are taking this opportunity to thank You on Your decision to be a part of our story!
Aside from regular sports trainings in duration of 3 hours per week, we realized these activities with our members:
- marked the International Down Syndrome day (March 21st)
- visited the Festival of Chokolate (March 27th)
- marked the International Autism day (April 2nd)
- watched the theatre show at the City theatre "Jazavac" (April 4th)
- took part at the race organized by Banjaluka running league (April 10th)
- held a workshop for costume designing and creation for Banja Luka Carneval (April 12th)
- took part at the first Banja Luka Carneval (April 16th)
These activities provided socialization and inclusion of our members in the local community.
During February, March and April our members regularly trained, twice a week, at the Elementary school "Jovan Cvijic" school gym. Since May, trainings are being held outside, at the Municipality stadium Banja Luka and sports grounds at the city park.
In the upcoming period we plan to realize following activities:
- Team building activity for our wonderful volunteers (May)
- Schools field trip (May)
- Workshop for the International Environment Day (June 5th)
- Celebrating schools birthday (June 6th)
- 3rd Inclusive athletics meeting "Sunce" (August 20th-21st)
- other sports and recreation events and different activities with socialization and inclusion goals
Also, it is important to mention that in this year we have increased in size since seven new members joined our school.
Funds gathered through this campaign help us to organize and realize all of the activities in our school completely free for everyone and to provide even more children with developmental disabilities access to physical activities and inclusion in the society.
What makes us particularly proud is the visible improvement of physical and social skills of our members, their happiness, will and determination during trainings and other activities and satisfaction of their parents and families.
We are delighted to have You as a part of our team and we hope You will have the opportunity to share the story of Sports school for persons with developmental disabilities "Sunce" with your close ones and that we will be joined by even more wonderful people in our community. If we do that, more amazing things will be awaiting our members and they will have so many wonderful moments that they will cherish forever!
Thank You again for everything!
All the best,
Your team "Sunce"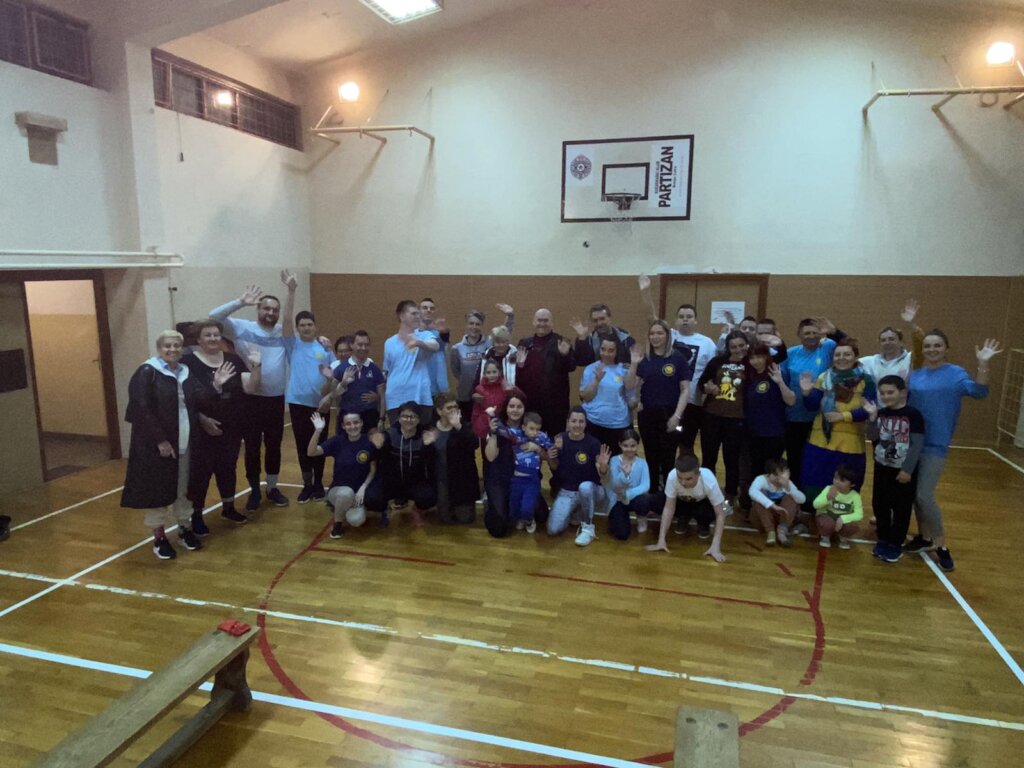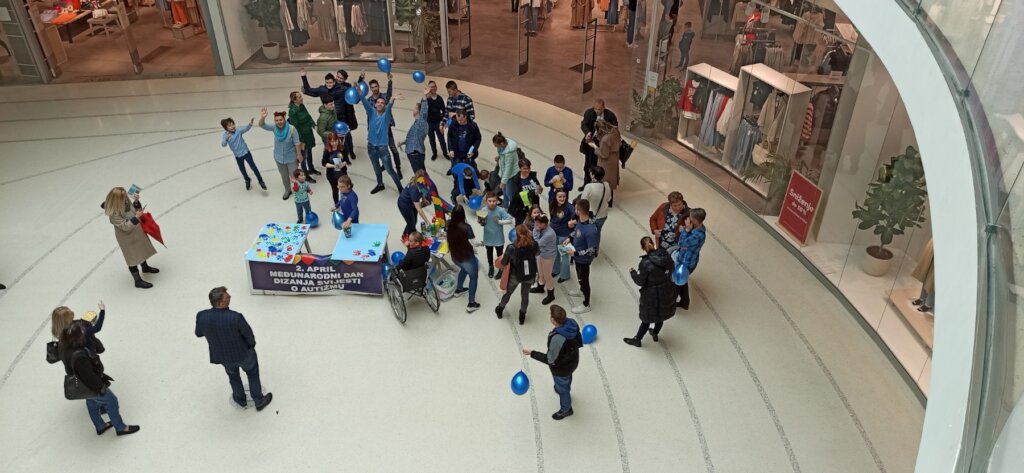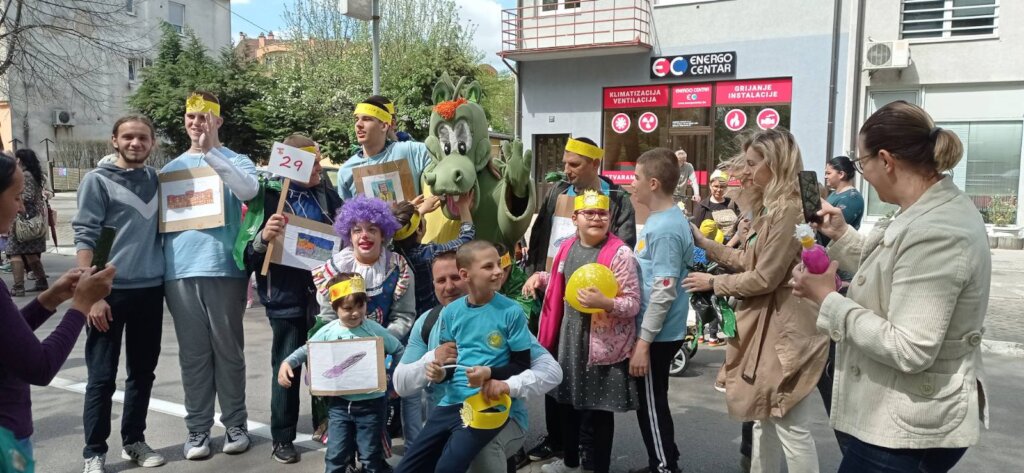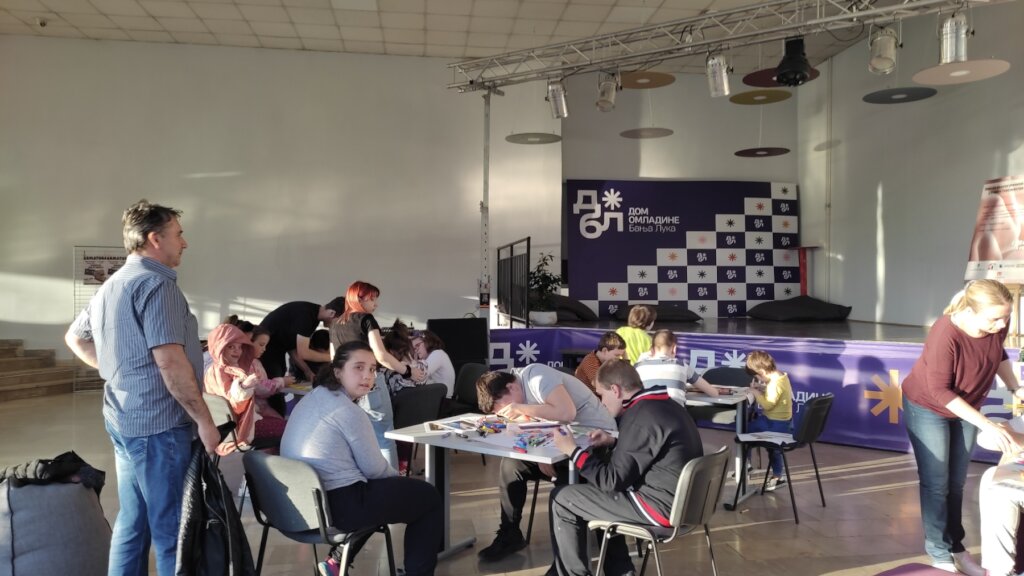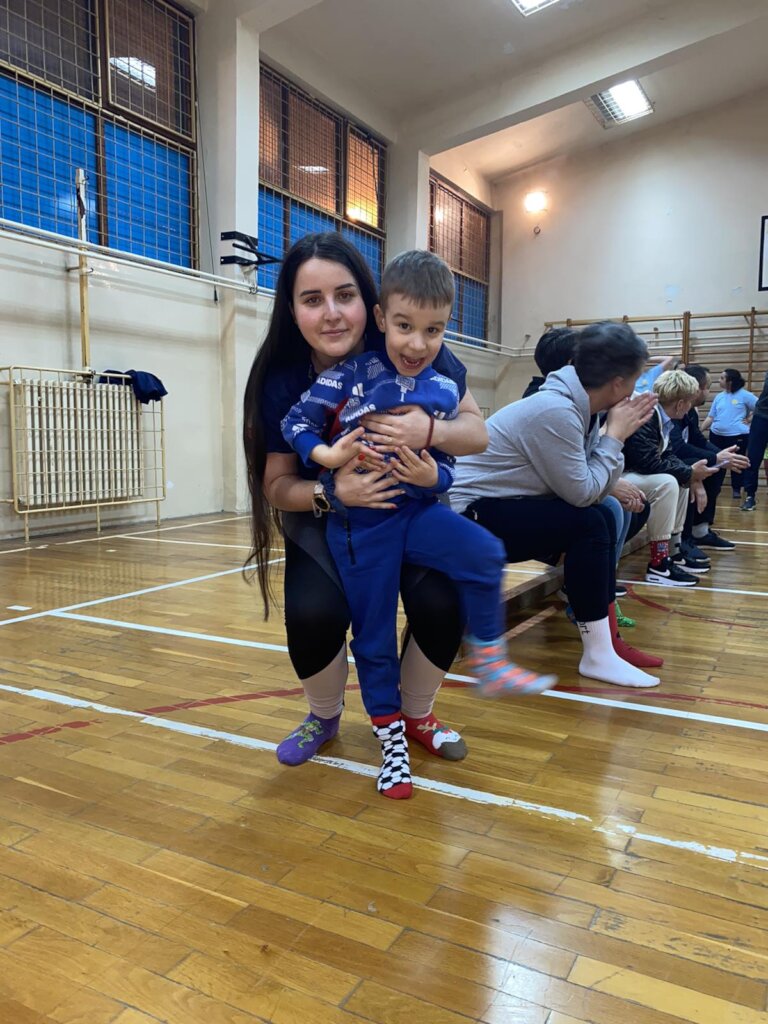 Links: