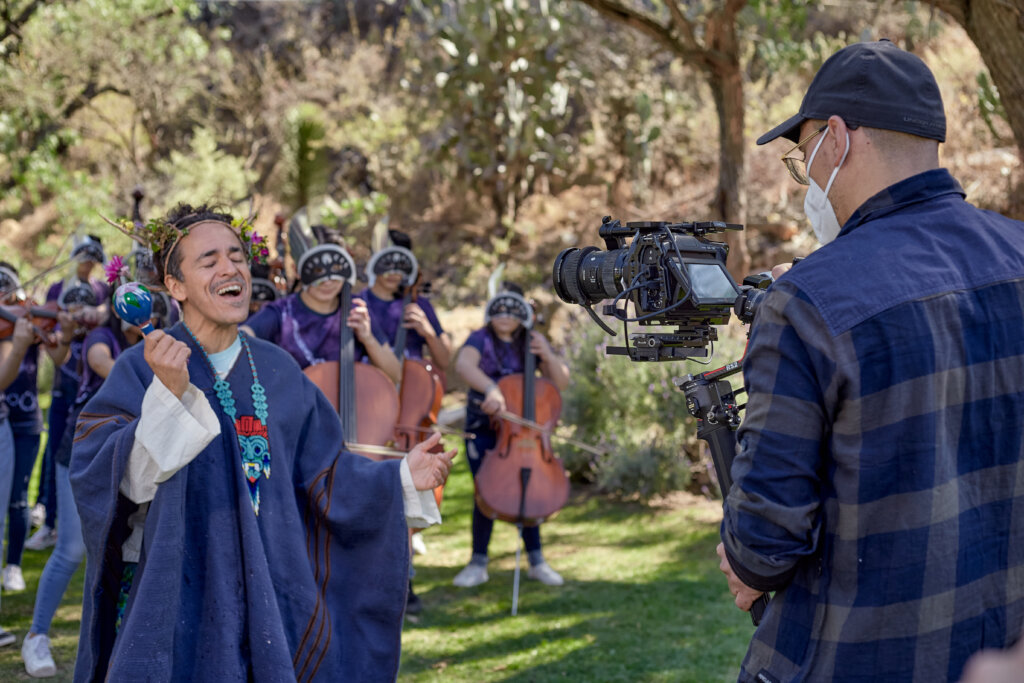 Español
Después de 2 años sin tocar juntos, los alumxs MUVI se reunieron en enero para el Encuentro Agua. Tuvieron una experiencia increíble en un lugar de la Huasteca Potosina, llamado Tamasopo. Esta experiencia fue de gran ayuda para su motivación, aprendizaje y crecimiento, ya que después de tanto tiempo sin vernos, la salud mental se vió alterada.
Además de este encuentro, se realizó un segundo en San Luis Potosí, en el rancho "El Silencio", donde acudió el cantante del grupo mexicano de rock Cafe Tacvba, Rubén Albarrán.
En este encuentro, se grabó parte de un video musical que saldrá pronto y será una colaboración con MUVI de la canción "Agua"; promoviendo el problema global que hay con este elemento y la importancia de su cuidado.
La experiencia de tocar una vez más unidos, aprender cosas nuevas y hacer comunidad, es lo más importante en el aprendizaje MUVI.
A pesar de la Pandemia, seguimos buscando maneras de estar juntos y cambiar al mundo a través de la música.
English
After 2 years without playing together, the MUVI students gathered in January for the Water Camp. They had an amazing experience in a place in the Huasteca Potosina, called Tamasopo. This experience was of great help to their motivation, learning and growth, since after so long without seeing us, mental health was altered.
In addition to this meeting, a second one was held in San Luis Potosí, at the ranch "El Silencio", where the singer of the Mexican rock group Cafe Tacvba, Rubén Albarrán, attended.
In this meeting, part of a music video that will come out soon and will be a collaboration with MUVI of the song "Agua" was recorded; promoting the global problem with this element and the importance of its care.
The experience of playing once again together, learning new things and making community, is the most important thing in MUVI learning.
Despite the Pandemic, we continue to look for ways to be together and change the world through music.