Project Report

| Nov 18, 2022
Peraj National Meeting 2022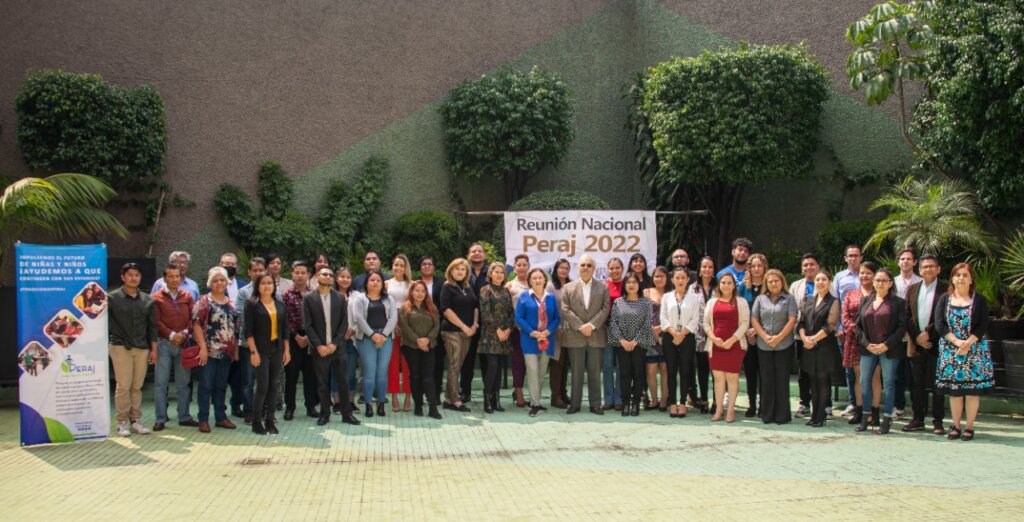 One of the most important activities of the year for Peraj is the Peraj National Meeting, an event that aims to share experiences and learning with our entire community. Liasons, coordinators and mentors from all over the Mexico meet in this space that gives us feedback to do our work with ever increasing quality.
This year 2022, we are very satisfied to have held this meeting face to face, being one of the first activities to be carried out in this way after the virtuality derived from COVID 19.
The event took place from October 26 to 28, at the Faculty of Higher Studies Acatlán-UNAM (National University of Mexico)
Twenty Higher Education Institutions participated, in addition to the Quinta Carmelita Foundation and the National System for the Protection of Children and Adolescents.
The theme for this edition was "The new normality in the Peraj model: learning and innovation". Three thematic axes were covered:
• Development and systematization of the program applied to specific contexts during and post pandemic.
• Experiences and resilience in the face of the diversity of contexts in which the program is applied.
• Innovation in instruments and techniques for hybrid and face-to-face work.
We thank each and every one who participated in this national meeting. The shared experiences were of great value. These meetings are a key and an essential part of our program.
We invite you to continue making your contributions that help us to continue with this educational project.
Thank you!