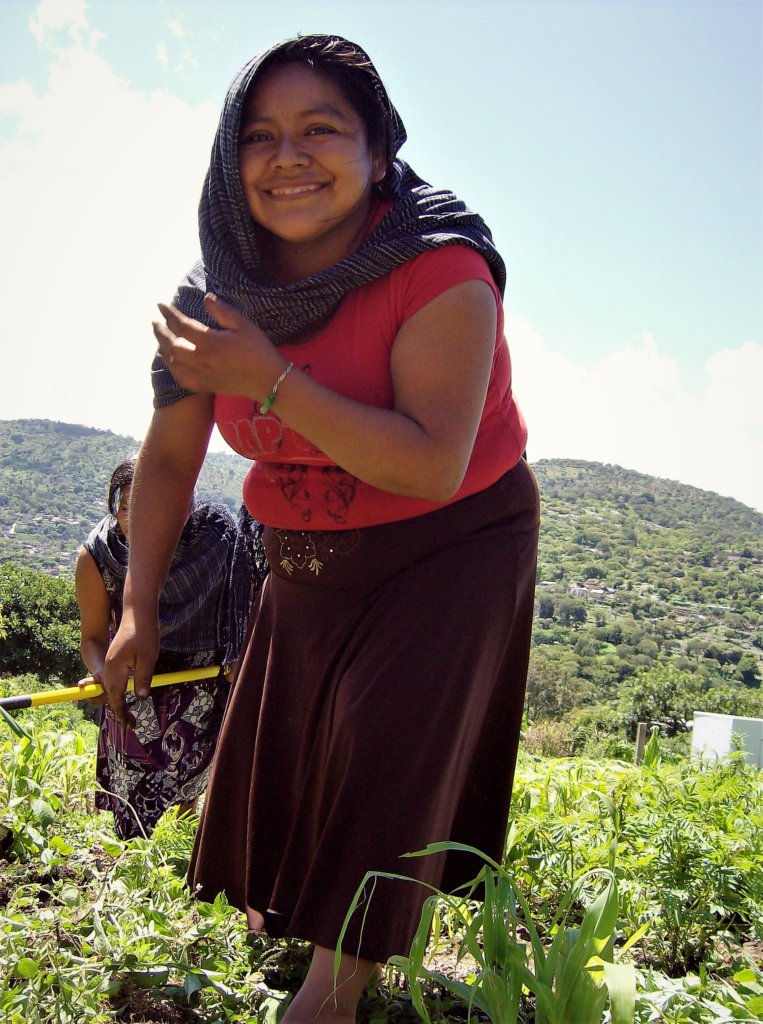 This project report is a submission to GlobalGiving's 2017 Fail Forward Contest. Organizations are asked to share a story of when they tried something new that didn't go as planned and how they learned from it. Here is our story of Reweaving a Life in Mexico: Failure on Two Fronts.
_______________________________
"Blood will flow if you continue helping these women to have land in our village," exclaimed one older man loudly, getting to his feet and pointing at everyone present. A second man did the same, shouting, "Yes, this is what will happen."
People listening were stunned into surprised silence. This was a conciliation meeting in 2009 attended by five village women and 22 comuneros, all village men responsible for local land affairs. The meeting was chaired by the State Land Affairs Office (Procuraduria Agraria). Also present were representatives from: the State Ministry of Women; the State Human Rights Commission; the Guerrero Institute of Human Rights/ Tlachinollan; the Municipal Government, and the press. The comuneros all started talking at once; no negotiation was possible and the meeting ended shortly after.
Let me fill in some background. In 2005 after eight years of tough development work in Tlamacazapa, a large rural Nahua village of palm basket weavers, the Atzin team decided to work towards the establishment of a small wellness centre for women. Together with our local team members called promoters (people who carry day-to-day responsibility for program operations), we visualized a space for women to gather, to find their voices, to learn new skills and to offer services to the community. The promoters scoured the crowded village of 6200 people, finally located a suitable plot of land on its outskirts, and quietly started negotiating with its owner for possession by one woman who agreed to represent the group. Historically she would become the first woman to have land in her name in the village. However, this triggered the start of reactive pushback from comuneros who believed that land could only be held by men.
The team dug up records and figured out that, of the 196 registered comuneros, all were men but only 173 were actually alive and living in the village, and only 25% of these had agricultural land themselves (supposedly prerequisites for comunero status). This number represented roughly 9% of adult village men and 0% of women. With legal counsel, nineteen women took the first step of a two step process: they submitted documentation to the Municipal and State Land Affairs offices to be formally recognized as born in, and resident of, Tlamacazapa. This then would establish their eligibility to be named as village comuneras and thereby participate in land decisions.
This was the start of multiple visits to various government offices at village, municipal and state levels, the filing of documentation at each level, and domiciliary verification by officials -- in total, a lengthy and costly process in terms of effort and transport expenses. In May 2010 their petition ended up at the State Land Court (Tribunal Agraria). Outside of court, the judge minced no words: "I see where this is going and I will deny your petition." He washed his hands of the matter and passed it back to the village comuneros who predictably ignored his instruction to hold a village assembly for recognition of the women's status.
So the women lost on both fronts. A crushing disappointment, they were denied status as residents of their own village, and despite submission of formal documented complaints, no disciplinary action was taken by government for continued verbal threats against the participating women by village men. Also, the tires of the Atzin van were deliberately punctured repeatedly and the four screws holding the van motor in place were cut, causing the motor to fall out when later driven home. Our lawyers' advice: there was too much tension to continue; stop all action. The women agreed.
The women had butted up against an unresolved contradiction in Mexican law. The 1917 Constitution and subsequent amendments (1992, 2001) stated the right of Indigenous populations to practice their established norms and customs (usos y custumbres). Â However, articles 22/76/79/82 of the 1992 Agrarian Amendment to the Constitution clearly outlined the rights of women to own and administer property.
Looking back, the group knew beforehand that a woman´s claim to a small plot of land would threaten the dominant status quo and trigger negative reactions from certain comuneros; but they had underestimated the extent of disinterest or (fearful) reluctance of officials to challenge macho customs. They had trusted that due judicial process if diligently pursued would yield at least some progress. Instead, the judge had supported the continued marginalization of women. So what to do when paternalistic, macho norms in an Indigenous community negate the right of its women to possess land?
Under the circumstances the women decided to quietly maintain a presence on the land -- each year they worked together to clear the lot, till the soil and plant corn, and no one came to kick them off. They brushed aside any insulting comments, always walked in pairs and carried on. In the meantime, the Atzin team continued its community programs as well as weekly learning circles for promoters and children about basic human rights and other development themes.
Epilogue. There is a silver lining to this story, one that reframes the failures. Several years later in 2013 a new person was elected as chair of the comuneros. Several promoters approached him to re-open discussions about women, land and the wellness centre. Amazingly he formally recognized their land document and agreed to allocate plots to several female promoters who were household heads. More lessons arose: a new person in a power position can mean new opportunity and, persistence with right timing of actions is crucial.Â
At least twelve individual women now have land and no blood flowed in the streets. The original vision of a women's wellness centre - a goal still closely held by the promoters, one that is biding its time - gradually led to a shift in social attitude and to the possibility of land possession by women albeit in a long and twisting path over nine years.