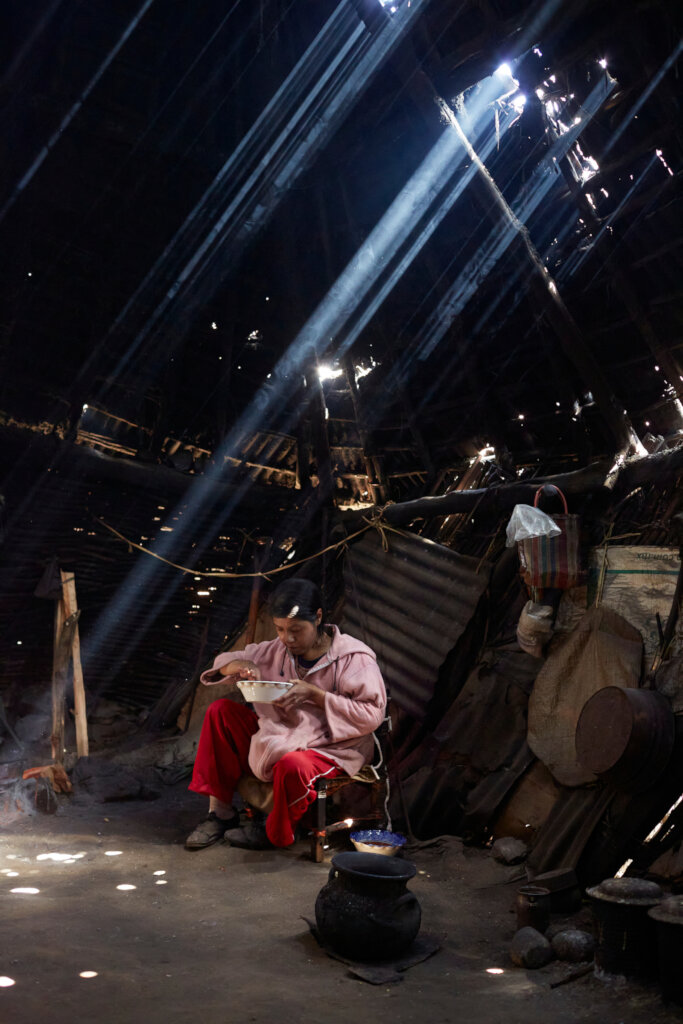 Good day everyone, this update has been weighing heavy on my mind over the past week. There was much to reflect on. This report outlines where we are as an organization working on basic human rights, like health and education.
When drug trafficking started to invade Tlamacazapa about ten years ago, and open drug use soared among male youth during the covid19 lockdowns, I thought, "Every possible problem plagues the people of Tlamacazapa - poverty, toxic exposures, insecurity, violence, and now drugs." These factors shaped what Atzin did, how and when. In the immediate wake of covid19, I thought we had seen it all, full frontal.
But I was wrong. Beyond the pandemic, we had yet to experience a massive hit of a different kind.
Petition denied. As many readers know, Atzin's program coordinator, Xochitl Ramirez, was arbitrarily detained and imprisoned on May 3rd, 2023, charged with an aggravated kidnapping that occurred in 2019. Last week on November 16thafter a four-hour hearing, a judge denied Xochitl's lawyers' petition for dismissal of charges and immediate release, a petition with ample and clear evidence of innocence. With a sudden about-face in his final summary, the judge ruled that Xochitl's case should enter into a full legal process. Immediately, Xochitl's sobs echoed throughout the building; she knew that this process would take at least one year, if not more.
Totally new ground. With many people assisting over the past six months, we focused on helping to build her defense. It continues to be an intensive and rather abrupt learning curve. The work engulfed us as an organization: new legal language, new judicial processes, new analyses of situations; new contacts and approaches; new understandings of what constitutes evidence. And we lost. Or rather, Xochitl lost, caught up in overwhelming external forces that are organized… and corrupt.
1 in 90,000. Xochitl's fate hangs in limbo. She is one among an estimated 90,000 innocent people imprisoned in Mexico (UN 2022). She made errors of judgement about boyfriends in her personal life and is now unwittingly associated with a kidnapping.
Cartel warnings. This past Sunday night, a car chase with a shootout just down the street from Atzin House left ten men dead as drug territory wars continue -- the shots woke me up – the dominant cartel left posters advising of a midnight curfew in effect, that they would be patrolling and stopping anyone on the streets after midnight in Cuernavaca. Our phones are tapped since Xochitl's arrest (Really, you ask? Yes. By who? We'd like to know that too). Last week the body of a young taxi driver from Buena Vista was dumped on the road outside Tlamacazapa as a cartel warning for all drivers refusing to pay "piso" or monthly protection fees: pay or be done.
Don't nudge the bear. These events, among others, have given me pause. Mexico is in turmoil, with more to come in the lead up to federal and state elections next June – the largest election in Mexican history. While not at the scale or form of the current warfare in Afghanistan, Gaza or Ukraine, Mexico is also at war, an internal war among conflicting factions. Atzin is at a crossroads.
This isn't the usual type of newsletter for this festive occasion. But it is an honest accounting of where we are as a small organization in an ever-darkening context. Prior to Xochitl's arrest, Atzin survived by mostly staying under the proverbial radar, not nudging the bear so to speak. Post-Xochitl's arrest, by necessity we are suddenly very visible: in person, to government, and on social media.
In short... over the years,our activities have "lightened the load" for many families and opened up opportunities for some. But now, external circumstances block any significant advances.
Changes coming. After a solid 25-year run, we are taking a close look at what is possible given the circumstances, and casting our net for ideas. While tightening our working model, we are buckling down on training of trainers and the most promising activities (like early child stimulation and scholarships, special needs, ecological stoves). As we wait for better times ahead, this means being patient, low key, and deliberate in building collaborative alliances to achieve justice for Xochitl.
Thank you for your tremendous support this year.
Gratefully,
Susan and the Atzin Team
PS For those who want to read more:
Arbitrary detention still widespread in Mexico, rights expert warns | UN News
Submission to the Universal Periodic Review of Mexico | Human Rights Watch (hrw.org)
Human rights in Mexico Amnesty International
Links: