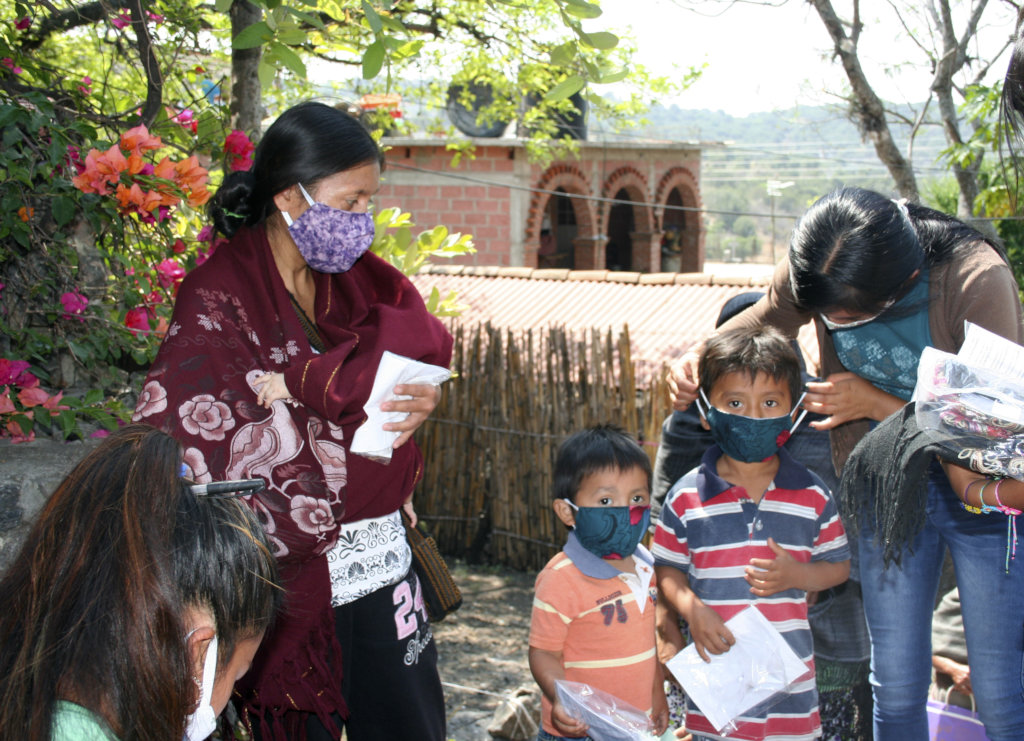 In early May, covid-19 appeared in Tlamacazapa, a terribly worrisome situation given the number of highly vulnerable people, a situation that will become increasingly critical over the next months.
Atzin promoters are frontline workers in their community of 8,000 people. In spite of the hot weather, they are doing such a good job, distributing food and cloth face masks to more than 400 impoverished families every two weeks. They are visiting every house again this month to provide more information about the care of peoplewith covid-19 symptoms in the home. Promoters are also making sure that people on Atzin's special-needs list receive their medications and vitamins for chronic conditions, and recently, have assisted women in situations of domestic violence.
This table summarizes advances up to May 15th, all of which required considerable planning, training, organizing, sewing, and sourcing of materials.
Number of families registered for food packages in Tlama – 409
Number of bags (1kg) of beans, lentils distributed – 2,672
Number of cloth face masks distributed (in Tlama and elsewhere) – 2,356
Number of children under 5 years weighed at first distribution in Tlama – 211
Thanks to donations from people like you, the important work of these dedicated and hard-working women continues.
Again, from all of us on the Atzin team, Thank You.
Links: