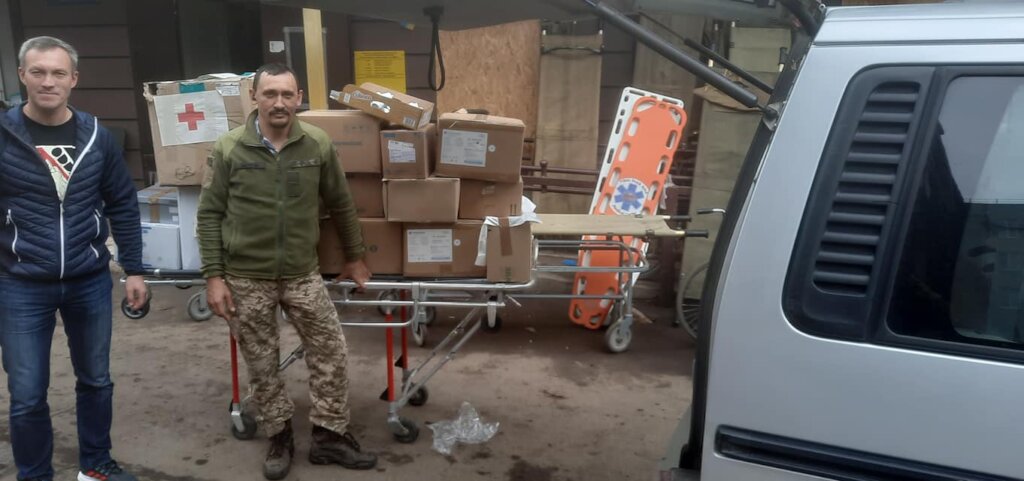 Dear Friend,
there is a lot going on in our Foundation in Poland. Below I have selected some of the activities we have recently organized for our refugees from Ukraine. I am also sending you a beautiful story of Olesia, Ivan, Dasha and Maryna, whose world collapsed twice.... We thank you from the bottom of our hearts for your help. See how we are helping refugees thanks to you.
We now have 36 people from Ukraine under the Foundation's care, including 14 people with disabilities, and another five are on their way to us (they are fleeing Kiev).
Five children are studying in Polish schools and one is in a kindergarten. 8 able-bodied people and 5 with disabilities have found jobs. We rent 10 apartments in Konin, for which we pay rent for the first three months. Then the families become independent.
Three more families and Masha live in a hostel in the centre of Konin. Here they have their own rooms and a shared kitchen. Everything is adapted for wheelchair users. They support each other. We are waiting for two more families: a married couple (he in a wheelchair) with a daughter, a dog and a cat, and a mother with a disabled son, who are already on their way to us from Kiev. All people with disabilities benefit from comprehensive rehabilitation and assistance from our specialists.
Each family is a different story. Each is filled with the tragedy of war, sadness and uncertainty. At the PAY IT FORWARD Foundation, we give them the best possible care, they lack nothing. They just want to return home. They want the war to end....
On September 15, we invited more than 100 people - our charges from Poland and Ukraine - to a picnic. There were integration games, tasks to perform, a bonfire with sausages and singing to the sound of guitars!
On September 16, we organized a jewelry-making course for ladies from Ukraine at our Foundation. This could be a chance for them to start their own business and earn money.
We also help those left behind in Ukraine. We buy food, which is in short supply over there. On September 25, Sebastian (a volunteer) left Poland with a transport of medicine and food to people in Toreck and in Bakhmut in the Donetsk region. For security reasons, we did not contact him. He only let us know on September 30, when he crossed the Polish border. Once again, he happily returned home. Sebastian is a volunteer who goes places where no other help reaches. He goes at the risk of his life...
I invite you to read the story of Olesia, Ivan, Dasha and Maryna, whose world collapsed twice....
When you enter their small room in the refugee hostel you have the feeling of entering a house. The dog is barking, the girls are laughing, the laundry just hung up smells. In the attic with a small window overlooking Konin's old market they live: Olesia, Ivan, Dasha, Maryna and the dog Lolik.
They escaped from Ukraine in a hurry. The rush of dropping bombs, packing in a few hours, controlling the pain of a sick husband, taking trinkets for the girls, embracing the dog after all, they have a long way to go. May not forget the most necessary things: food, medicine, souvenirs. They arrived with adventures but but arrived safely. Here in Konin, under the roof of the Doctor Piotr Janaszek PAY IT FORWARD Foundation, they found peace, schools for the girls, treatment for Ivan and a comfortable bed for the dog.
An unforgettable birthday
Before Ivan's accident happened, they lived like most families. They both worked, the girls went to school, and they had their own home, so there was always something to do. They loved to travel. As soon as the opportunity arose they went out into the world. She worked as a chief accountant in a large company, he as a computer programmer. It happened that several times a year they were at the sea after all, they live in Kherson, not far from Crimea, and the sea is less than 100 km away.
Olesia is 42 years old and very, very brave. She will never forget her 40th birthday in her life. Ivan wanted to surprise her and they went to the sea. There they went on a boat cruise. Unluckily, there was an inflatable boat in the shape of a banana attached to the ship, and anyone who wanted could take a ride on it during the cruise (such an additional attraction). The family got on. It was fast and fun. At one point the banana boat suddenly turned, Ivan fell overboard hitting his head on the edge of the boat. He lost three vertebrae and would never walk again. The world collapsed for them for the first time.
- It was a nightmare. We went on vacation, joyful, happy with our own just-purchased car, and came back terrified in an ambulance with an unconscious Ivan. I thought I wouldn't survive it. It was the girls who were more optimistic than I was, and Ivan, who somehow was the least terrified by it all. Sick, weak with a terrible prognosis, but he was the one who comforted us - recalls Olesia.
February Thursday
They met at a technical school when they were 16. They didn't immediately fall in love with each other, as they are both quite shy. It was Ivan who dared, and so they have been together for 27 years, and 19 after marriage. They have two lovely daughters, 17-year-old Maryna and 10-year-old Dashka.
Maryna loves to cook and bakes delicious cakes and Daszka would like to be an English teacher. Both are beautiful, smart and very cheerful. Anyway, the whole family is like that. When Ivan found out that in the school that Dasha will attend there is the largest climbing wall in Konin he immediately grasped the topic : oh I have to sign up for classes....
In Ukraine, when they somehow managed to accept the new reality, adapt the bathroom for the disabled, make ramps to the house, turn one room into an office for remote work for Ivan one February Thursday woke them up bombing ... the world collapsed for the second time for them.
- And again I thought I would not be able to cope. Bombing night and day, and we have no basement. The shelter was far away. How will I, with Ivan in a wheelchair, escape the air raids? How and where to hide! It was a nightmare ! When we found out that there was an opportunity to go to Poland, we packed up in a few hours and set off on the road, into the unknown ... - says Olesia and her voice trembles.
Silent angels
What confidence one must have in others, in the world, in oneself to set off in a hurry into the unknown, to strange people, speaking a foreign language, to a strange place, where one does not know what awaits one, how one will be received ....
Employees and volunteers of the Doctor Piotr Janaszek Foundation are like silent angels. For the "new" who arrive at the hostel there is always someone waiting. Someone kind, warm, sensitive, attentive. Someone who prepared in advance a room with fragrant bedding, someone who logistically took care of transportation, documents, nurse, shopping. The most pleasant is the day after the arrival of the "newbies". In the hostel they all gather together at one table in the kitchen. There are conversations, good tea, salo (a kind of smoked pork fat - a Ukrainian delicacy) on wholemeal bread. It's nice, it's safe. It's family-like. The dog barks, the girls laugh ...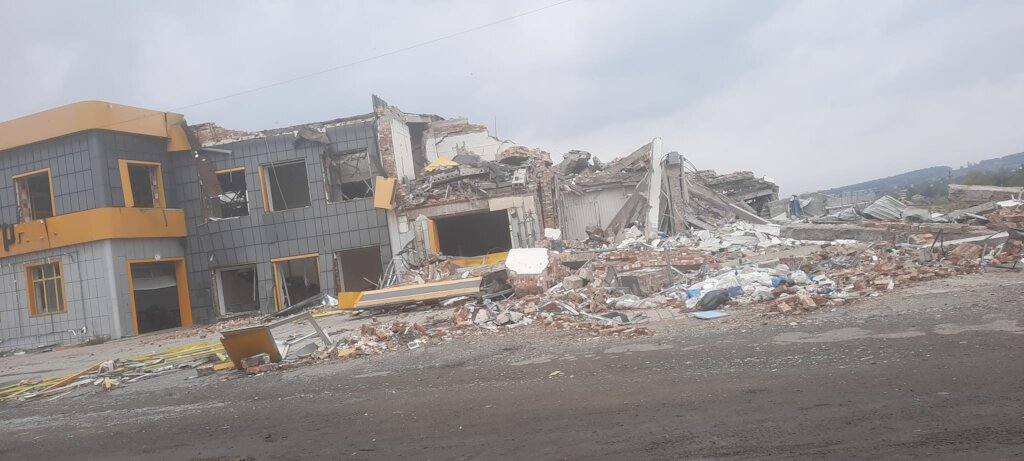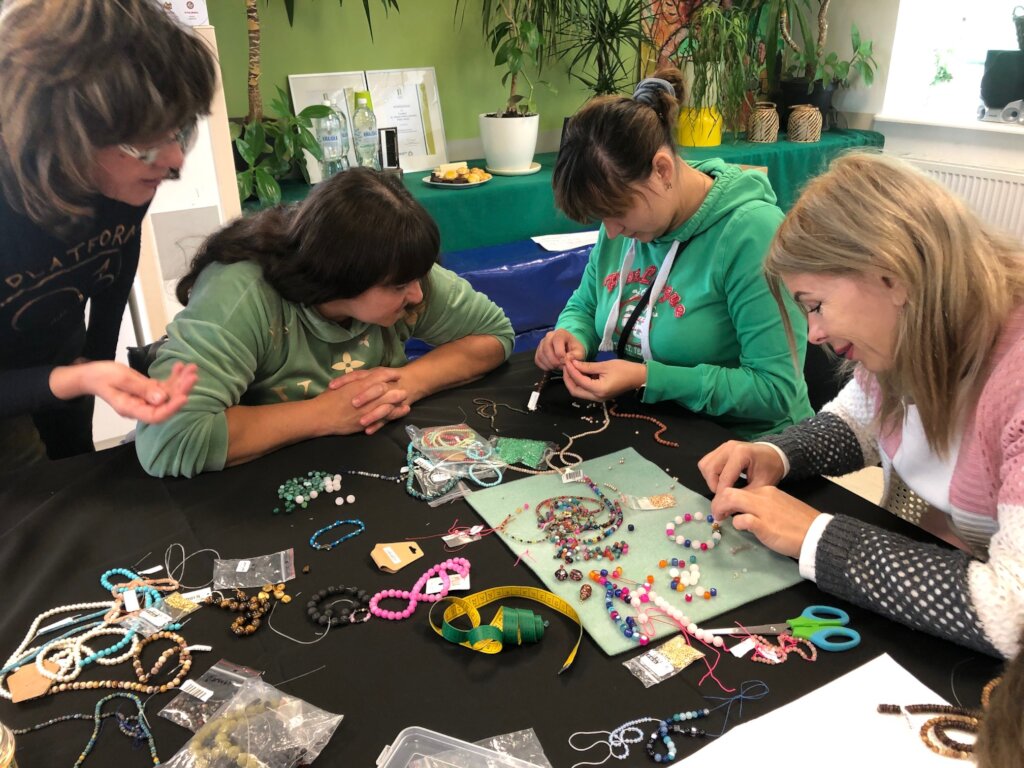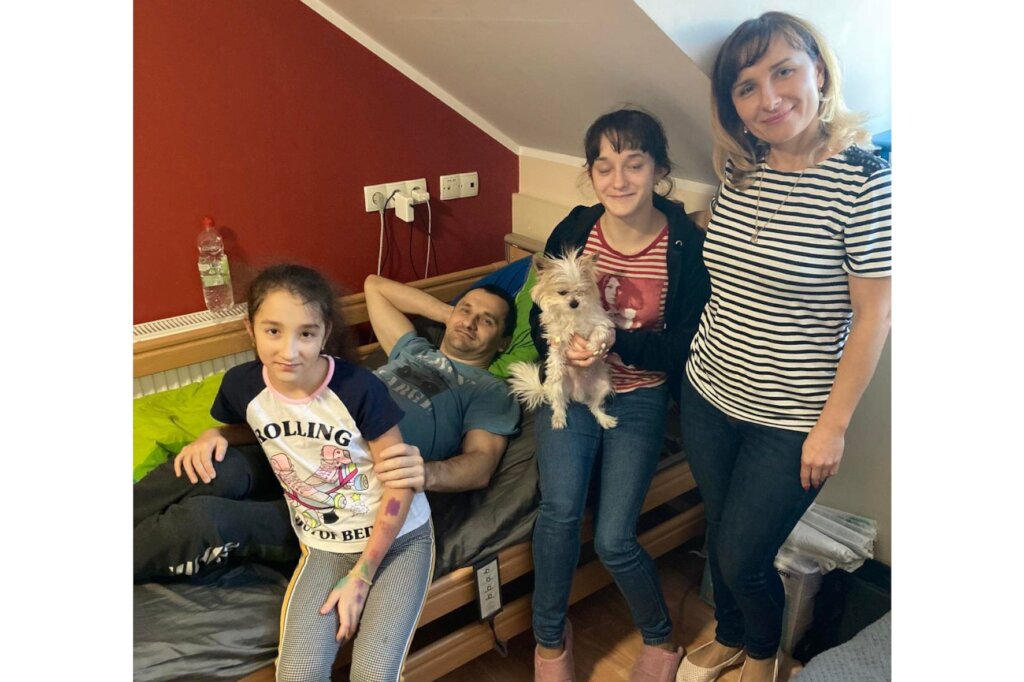 Links: