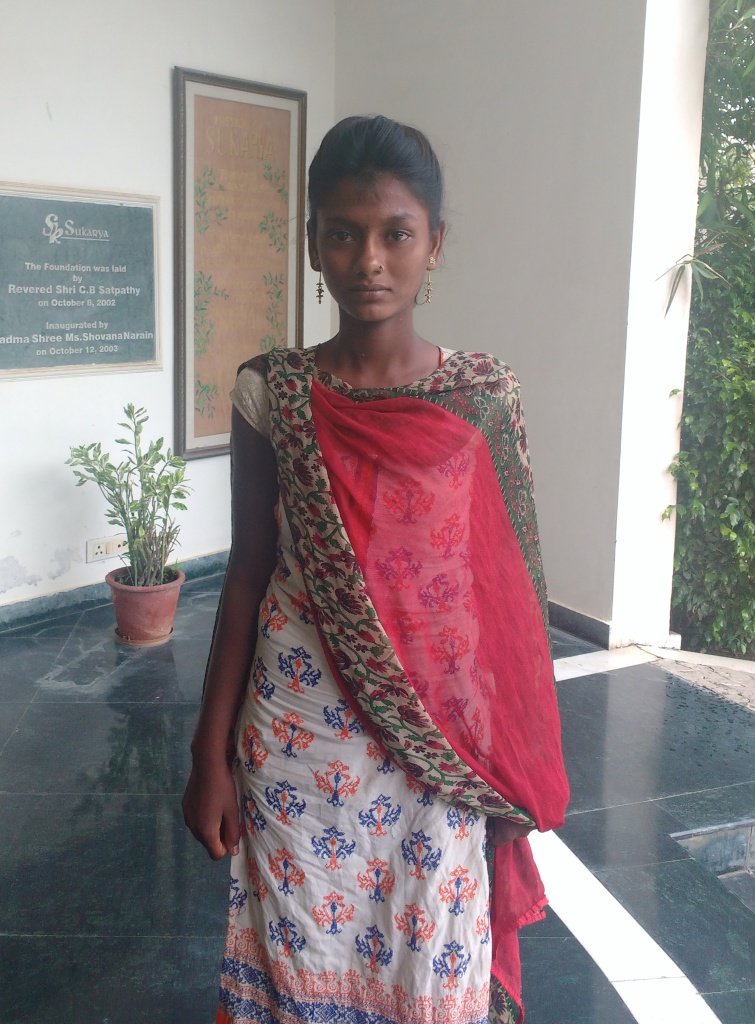 Shobha hails from West Bengal. Her family had migrated to Gurgaon many years back in search of a livelihood. She lives in an extended family where every member is engaged in some kind of odd employment. Due to difficult financial situation of her family, she worked as a domestic help to support her mother and could never go to school. Shobha has also shouldered the responsibility of educating her younger siblings. At the same time she fathoms the importance of education in today's world and sees it as a bridge between her current state and future dreams.The challenging situations of her life have made her confident and courageous to take the responsibility of alleviating herself and her family from the pains of poverty.
Shobha has been attending the training sessions of Adolescent girls on Reproductive Sexual Health (ARSH) and Family Life Education (FLE) with a hope to make her more empowered and well informed about the internal and external threats of life. From the first day of session, she has been the leader of the group during presentations and activities. She easily grasps things and responds quickly to the given situation. She is so much fond of the session that she encourages other girls of her community to participate in the session. At present for her livelihood, she is taking stitching classes at a nearby centre. She dreams to open her own boutique in near future.
Testimonials from other participants:
Razia, 16 years - "When I first came for the session, I was very shy in sharing my views on topics discussed, but when I saw my peers actively participating and opening up their minds, I also started the same. Now it has been a month, and I never miss a chance to express my views in front of people."
Shumona, 13 years - "I have been a regular participant in the training. I am very thankful that through the training I came to know about many do's and dont's during menstrual phase. Earlier I was not comfortable in sharing my problems with anyone."
Jhumpa, 13 years old "This session has totally changed my life, earlier I never respected my parents, and used to leave the house whenever they scolded me. But in the sessions I got to know about family values and importance of family support. Now I do not trouble my parents rather keep them happy."
Brief Summary of Project Activities:
100 Adolescent girls from 2 slum locations are enrolled into the program and monthly sessions are being conducted for both locations on two aspects – Adolescent Reproductive and Sexual Health (ARSH) and Family Life Education (FLE). Total 4 sessions are conducted in a month and each session consists of about 50 participants. Parents are also being sensitized on the need and importance of sessions to protect girls from internal and external threats of life.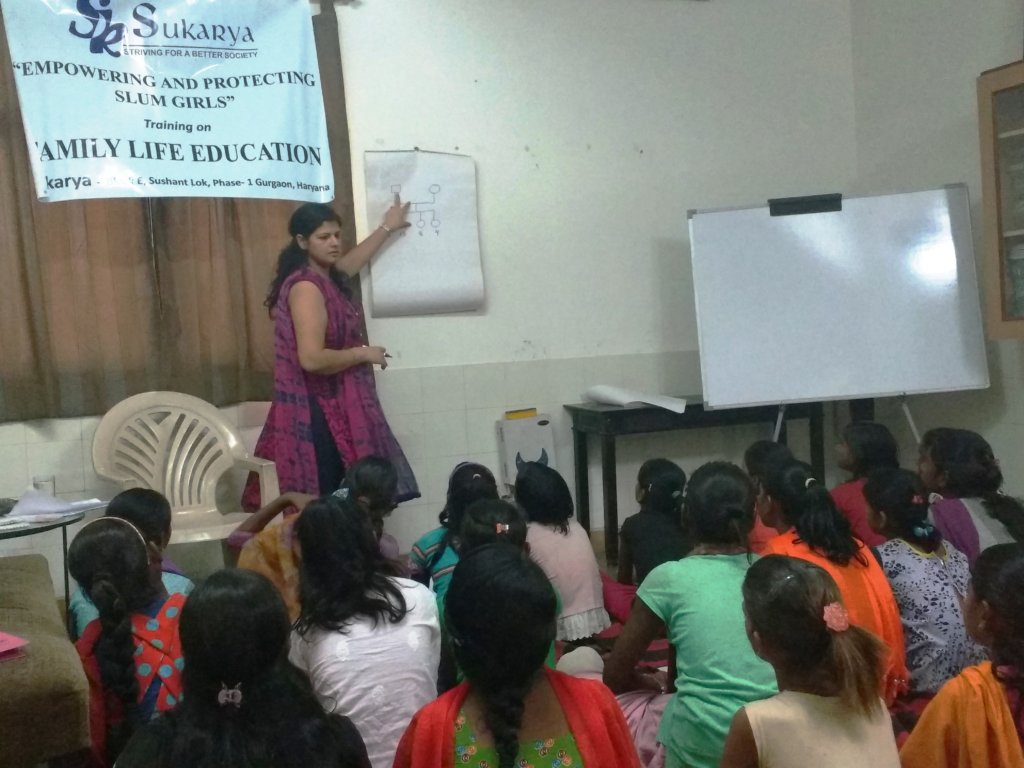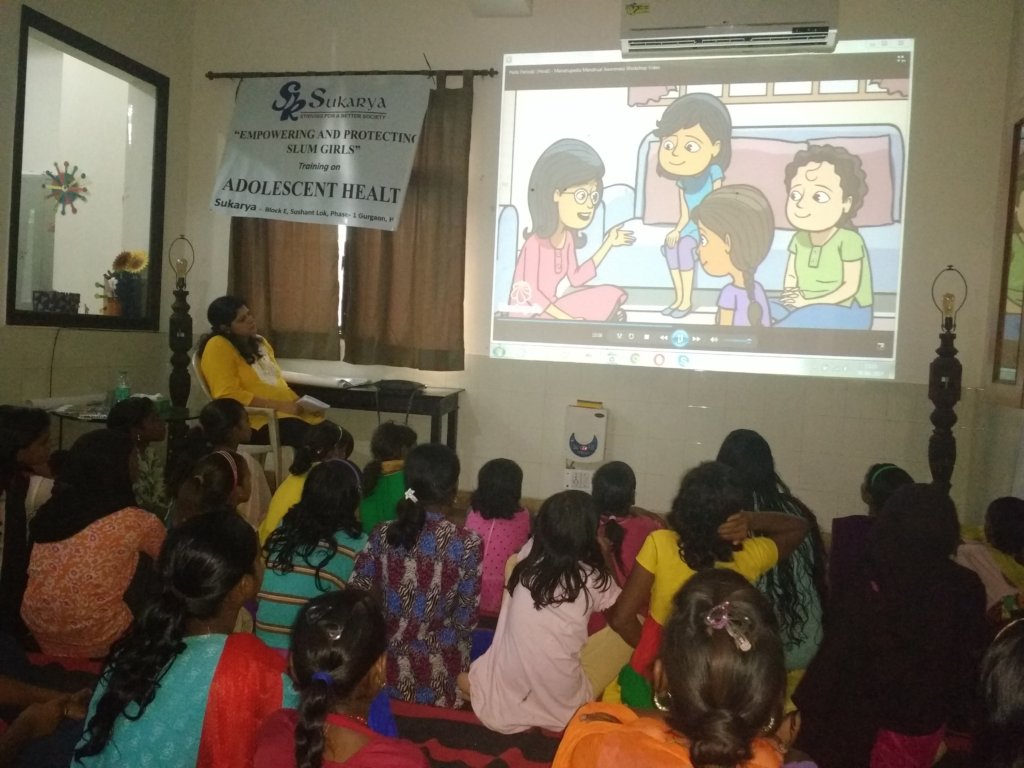 Links: