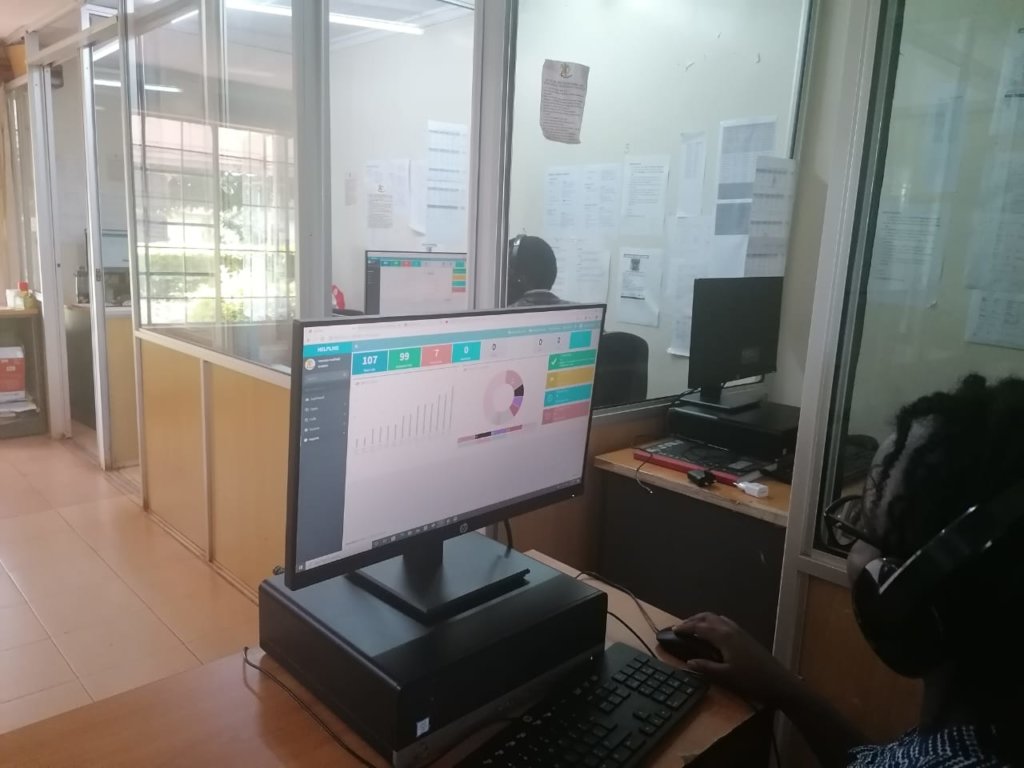 The COVID-19 pandemic has tested humanity in every way possible. The measures put in place to curb the spread of the virus have led to various disruptions in all spheres of life, ultimately affecting individuals, communities and the world at large. In early May 2020, child welfare organizations warned that the COVID-19 lockdown measures will increase cases of child maltreatment. This includes the sexual, physical, and emotional abuse and neglect of any person under 18 years old.
The first COVID-19 case in Kenya was reported in March 2020. This was followed by measures such as closure of schools and colleges, restrictions of public gatherings including places of worship, curfew that ceased movement between 7:00 p.m. and 4.00 a.m., stringent safety measures on all institutions in the economic and social sectors. There was also a worldwide call for individuals to #stayhome to control the virus.
Childline Kenya, through the child helpline 116, has noted an increase in the child abuse reports since the enforcement of the measures to control the spread of the virus. Child Abuse reports from March to June 2020 have increased by 41% to 531 compared to a period of 4 months (November 2019 to February 2020) before the onset of COVID-19 in Kenya where 376 cases of violence against children were reported. The highest number of reported cases are defilement, child neglect and physical abuse which account for more than 71% of all reported cases. This is alarming!
Clearly the COVID- 19 crisis and resulting containment measures have had a drastic effect on the economic sector. The massive loss of jobs and livelihoods has affected the economic power of individuals to provide basic needs for themselves and their families. This has contributed to the raising cases in child neglect. Though reports of child maintenance and neglect were rampant pre-COVID the pandemic has evidently exacerbated the situation.
The closure of schools has also contributed to the increase in child abuse cases. Children have more time at home. Helpline data reveals that 60% of perpetrators of child abuse are close relations to the child. In Kenya, schools are set to resume in 2021. Children will be spending more time at home with little to no structure in their days and with the breakdown of social structures they are at risk of abuse. Some of the children are now forced to #stayhome with the perpetrators.
Children are the unseen victims of the pandemic. The rights of children are being overlooked as nations turn their attention to fighting the pandemic. Despite the pandemic, children's rights must stand. Children still have rights. At Childline Kenya, we continue to fight for children's rights. We work 24/7 through the national child helpline 116 service to offer psychosocial support to children as they deal with the pandemic and the issues that emerge as a result of the pandemic. Through the helpline, Childline provides psychosocial support including counselling, child therapy and family therapy. We work with partners to provide access to medication, safe shelter, legal aid, education support, reunification with families and reintegration. Childline also actively educates the public on child safety, working with key government agencies and child protection partners in all the 47 counties. All this is possible with support from development partners and individuals of goodwill.
We would like to thank our donors for your generous contributions to the work of Childline Kenya. We need each other now more than ever to Shine A Light on Child Abuse. Continue partnering with us to keep a child safe from abuse and leave no child behind in child protection.