Project Report

| Nov 22, 2023
Shelter, Food and Care for Oldage poor Women India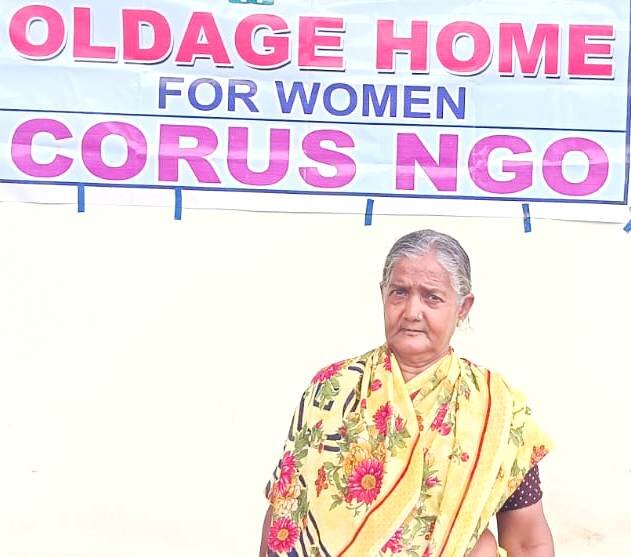 Dear Philanthropist,
Greetings from Community Organising for Rural Upliftment Society, India.
We are very much thankful you to for your timely financial support to Old Age destitute Women through GlobalGiving.
We are expressing our sincere thanks to you for donating financial support to feed the destitute Old Age Women in our Old Age Home run by CORUS Organization, India.
There are no standards prescribed facilities for Old Age Homes. However, minimum facilities provided for Staying, Food, Sleeping, Recreation, Clothes, Paper Reading etc., have required in healthy atmosphere in the Old age Home.
We have arranged with a qualified Doctor for Monthly basis consultation in Old Age Home for regular check up. Hence, all the required medicines purchased and distributed to them and for special treatment required can be incurred by them separately. The materials which are required to be consumed in Old Age Home are provisions, Groceries, Vegetables, Toiletries, Medicines, Washing and detergent soaps etc. These can be purchased on a monthly basis. Our organization all these items procured from regular suppliers.
By observing in the rural area of the District, some of the families having disputes without any reason wrangles in between daughter-in-law and mother-in-law finally son forcefully join his mother in Old Age Homes. We only persuade always to lead the enduring life with dignity. After coming to Old Age Home, they are socializing with other persons of the home. They forget about their kith and kin and they lead residual life peacefully in our Old Age Home. By timely help in our Old Age Home, we are able to see their healthiness have been improving and having hope on their remaining lives. We are in need of generous support of donors to continue our services to the older persons in time without your online donations to organization it is very difficult for us to help the destitute Old Age Women.
Once again, we heartfelt thankful to all the Donors, if possible, kindly continue your support is very essential to the poor Old Age Women
With kind regards
John Christopher,
Project Leader