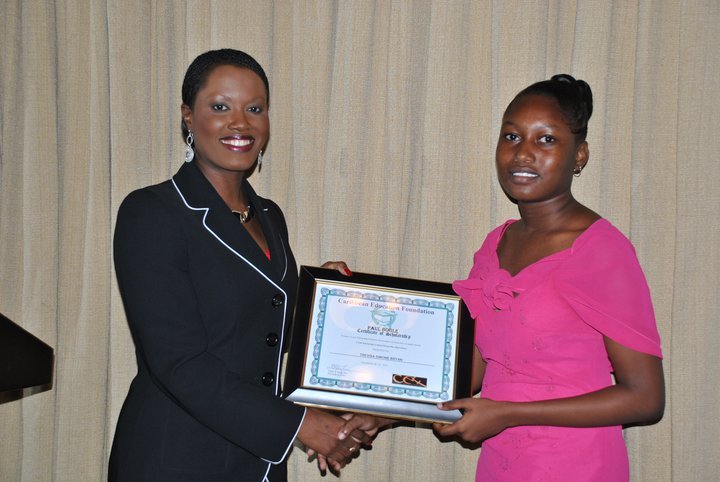 Happy New Year! Our team at the Caribbean Education Foundation (CEF) is excited about how well our scholarship recipients are performing in their respective high schools! Because of you, our 12 children ranging in ages from 12 years old to 13 years old are attending high schools, excelling and obtaining an education. We know that with your continued financial support, CEF will be able to meet its mission and help these children and many more students receive meaningful access to quality education in Jamaica.
FIRST SEMESTER REPORT:
CEF has been receiving our scholars' Grade Reports from their high schools for the September 2011-December 2011 semester period. The Grade Reports that we have received show that CEF Scholars are performing brilliantly in school! We plan to highlight some individual students for you in the coming weeks and months.
For this update, meet Trevisa Bryan. Your generous contributions helped to fully fund Trevisa's education for the 2011-2012 school year.
TREVISA DID IT! SHE MADE HONOR ROLL!
HELP CEF CONGRATULATE TREVISA ON AN EXCELLENT JOB!
At the CEF Mid-Semester Project Update, we told you that Trevisa was on her way to making Honor Roll in Grade 8. Well, she did it! Trevisa not only made Honor Roll, she did exceptionally well in all 14 Subjects she is taking in Grade 8. Trevisa received Straight As in the core subjects and a B+ in Physical Education. She has 0 days Late and 0 days Absent.
Trevisa first applied to Caribbean Education Foundation from the rural parish of Morant Bay, St. Thomas, Jamaica when she was 12 years old. She was awarded the CEF Paul Bogle Scholarship in September 2010 in order to attend Morant Bay High School after she passed the Grade Six Achievement Test (GSAT). High School in Jamaica begins in Grade 7. Trevisa's mother is a single parent who is raising 4 children, 2 of whom are cousins whose parents died. At the time of her scholarship application, Trevisa's mother's job only paid JA $15,000 JA per month ($177 U.S.). It costs $1,500 U.S. to educate a child in high school in Jamaica. As you can see, it was impossible for Trevisa's mother to send her to high school with a miniscule salary of only $177.00 U.S. In 2010, the CEF Paul Bogle Scholarship paid Trevisa's school fees, text books, uniforms, shoes and socks, school supplies, lunch and transportation so she was able to attend high school from 2010-2011.
Trevisa maintained an "A" Grade Point Average in Grade 7 and was therefore eligible for scholarship renewal to attend Grade 8. By the renewal application, Trevisa's mother had lost her job during the economic recession and was trying to find work with no result. Due to our partnership with GlobalGiving and your generous financial contributions, CEF was able to renew the Paul Bogle Scholarship and fully fund Trevisa's education for the 2011-2012 school year. In her scholarship application, Trevisa said, "there were many times at school that I was hungry and did not have lunch to eat, so it was really hard concentrate in class. My mother had no money to give me for lunch and there was no food in the house to take to school. Many nights I could not complete all the homework, because I did not have necessary school supplies." Because of you, Trevisa does not worry about those things anymore and is able to fully concentrate on her education and excel in high school.
Please see your contribution dollars at work:
Trevisa Grade 8 Mid-Semester Report
English Language: A
English Literature: A
French: A
Geography: A
Home Economics: A+
Industrial Techniques: A
Integrated Science: A+
Mathematics: A
Music: A
Religious Education: A
Social Studies: A
Spanish: A
Visual Arts: A
Physical Education: B+
If you are not familiar with the Jamaican high school education system, you might be wondering, "How in the world is a child taking 14 subjects in Grade 8?" Is this normal? Yes, it is standard in Jamaica to be taking 12-14 subjects in high school. The student must take those subjects. Trevisa is taking 14 subjects, because as you can see, she is taking two foreign languages: French and Spanish. Most students have to pick one foreign language. Trevisa wanted to take French and Spanish at the same time and obtained As in both, which is difficult to do.
As some of you know, Trevisa made Honor Roll in Grade 7 as well! In addition, Trevisa received 4 Trophies for her Outstanding Performance in 7th Grade! She was awarded First Place in in the following 3 subjects and 2 exams for the entire Grade 7 class at Morant Bay High:
First Place

: Mathematics

First Place

: Spanish

First Place

: Home & Family

First Place

: Mid-term Exam

First Place

: End of Year Exam
Due to continued poverty, Trevisa needs to have her scholarship renewed to enter Grade 9 in September 2012. CEF hopes you will adopt Trevisa or another CEF Scholar. It costs $1,500 US to educate a child in high school in Jamaica. If you are unable to do the full amount at once, consider making a recurring donation on GlobalGiving for $250/mth for the next 6 months. By the time August is here, your Adopted Student will be fully funded for the 2012-2013 school year. You may also do a Partial Adoption. Please consider asking your company to do a Matching Donation, as some of our supporters have done! Any amount you are able to give is greatly appreciated and will help educate a child. As you can see, your financial contributions are actually making a difference in the life and education of a child in dire need! Adopt a CEF Scholar today! All your contributions are tax-deductible. CEF is a registered 501(c)(3) tax deductible nonprofit organization. Email us (info@educatechild.org) for more information on our Adopt a Student Program.
Many thanks again to all of you for making CEF work possible.
Happy Valentines Day and all the best this new year and beyond!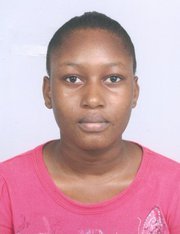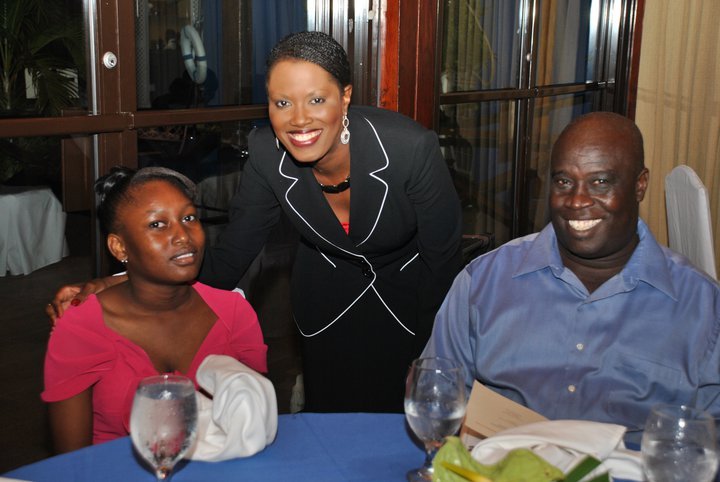 Links: