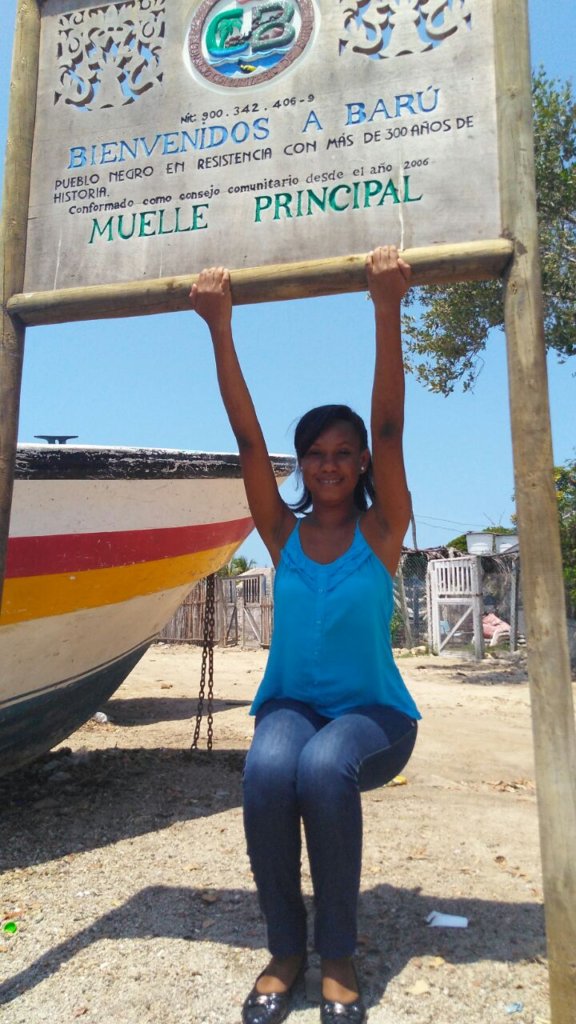 Dear Donors,
Thank you again for all your donations to support the Project "Send Baru students to training school for a year".
We are glad to inform that al the 2016 students finished the academic face of their careers and are now applying so that they can complete the practice face and graduate.
In most cases, the internship programs are not paid so it is very important for them to continue to receive the transportation aid.
One of the 2016 students is Roxana. She is 18 years old and she is studying Table & Bar.
Roxana´s dream is to become an educator and have her own school in Baru so that she can help to preserve her community`s culture. She is worried that people in her town are loosing the friendship and collaboration sense they used to have.
Roxana decided to study Table & Bar so that she could learn a skill that help her get a job in order to pay for her professional career in Cartagena.
She remembers Orlando, her Table & Bar teacher, who always told his students to keep dreaming and working towards fulfilling their dreams because there is a whole world full of opportunities out there, out of the island.
As Roxana, 14 more Baru students can dream of a better future, thanks to your generosity and donations.
We will continue to post regular reports to keep you informed on the project progress.
With gratitude,
Ana Milena Ordosgoitia and the Hernan Echavarria foundation team
Attachments: