Dear Donors,
First of all, we would like to wish you a Merry Christmas and a Happy New Year on behalf of all the beneficiaries of the project you have supported.
Thanks to your donations, all of them have been able to attend to the Technical and Entrepreneurship School of Baru Island. May all your generosity multiply!
We are glad to inform that the 4 students of Table and Bar we told you about in our last report (Juan, Milagros, Roxana and Mari Elena), as well as the 3 students of Accommodation (Ingrid, Wendy and Lilibeth) have already finished the indoor face of their careers (6 months). They are now waiting for an opportunity to start the practice face for another 6 months.
In addition, we have a new beneficiary of the transportation aid. His name is Ramon and he is currently studying electricity.
Finally, for this last report of the year some of the students wanted to write letters to the project donors (attached), to tell all of you how grateful they are and how important it has been for them, the support they have received from you.
Bellow, some fragments of what the wrote:
"(…) Thanks to the support you gave us, we were able to get more quickly to School. Thank you for helping me to make my dreams come true (…)".
Juan
"(…) The transportation fee to go to school is very expensive and it is very difficult to get there too. Some days I have to take off my shoes or to ask for a ride under the rain, because I want to succeed and be better each day. Today, thanks to your donations, it is easier to get to school (…)".
Lilibeth
"(…) I graduated from school on 2015 and I wanted to continue studying. I then contacted the Hernan Echavarria Foundation and started to study Table & Bar. It was difficult for me to get to school because it is expensive and there is not a real road, but paths, but thanks to your support, things have gotten better so I am very grateful (…)".
Mari
Thank you again for all you have done to help us help them.
We will continue to post regular reports to keep you informed on the project progress.
With gratitude,
Ana Milena Ordosgoitia and the Hernan Echavarria Foundation team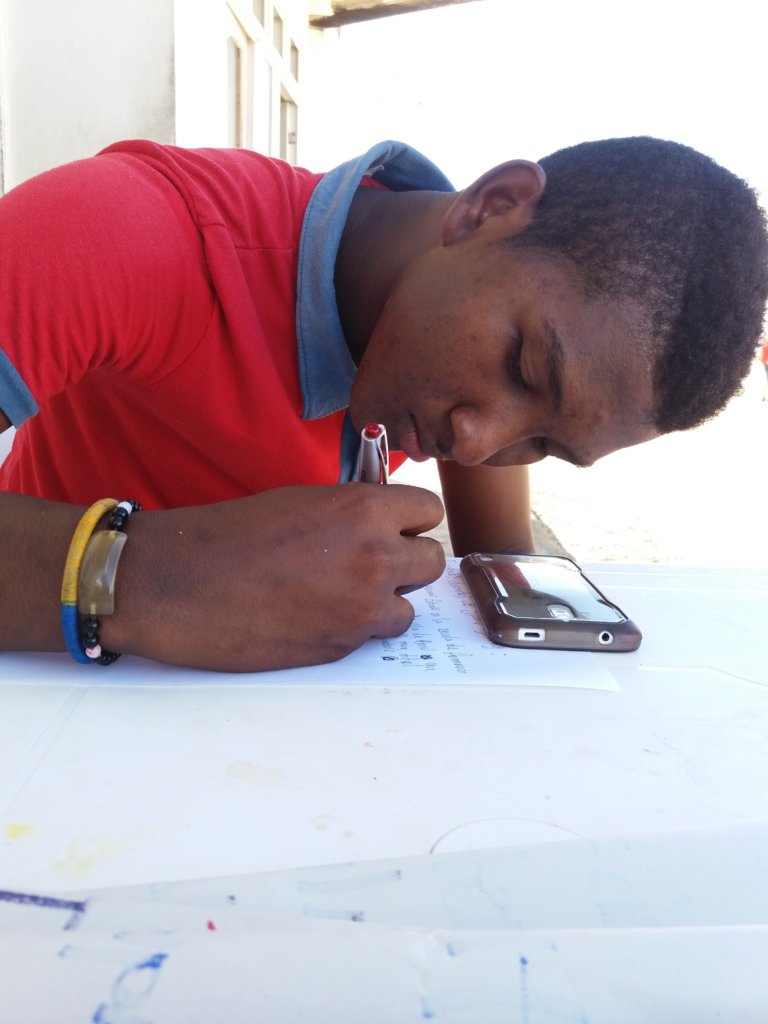 Links: