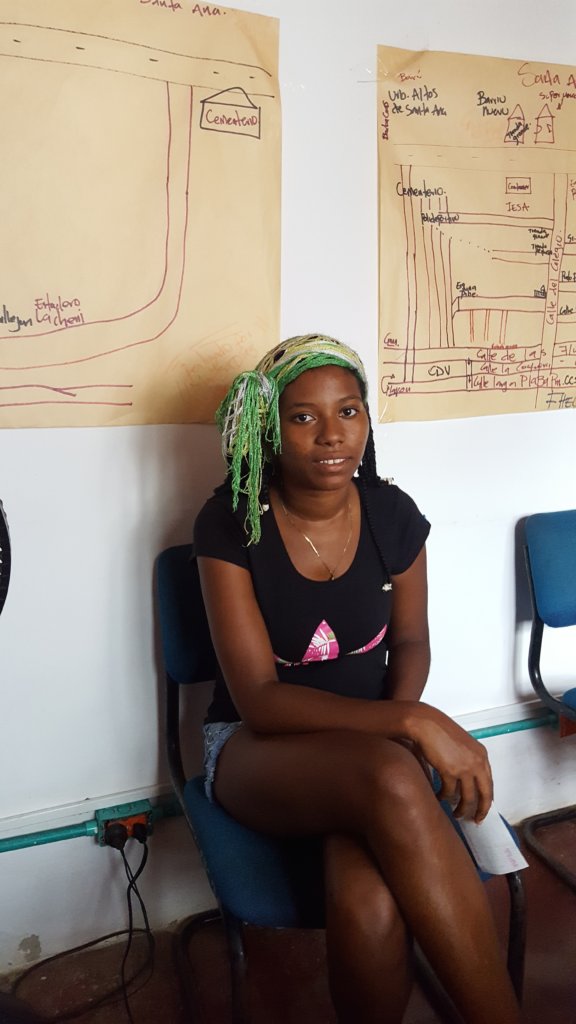 Dear Donors,
Let this be a new opportunity to thank you for your generous donations through Global Giving to support the project "Send Baru students to Training School for a year".
We would like to start by telling you that thanks to your donations, we are currently supporting 7 new Baru students that attend to the Technical and Entrepreneurship School of Baru Island: Maria, Roxana, Milagros, Juan, Ingrid, Wendy and Lilibeth.
Maria, Roxana, Milagros and Juan are studying Table & Bar, while Ingrid, Wendy and Lilibeth, are studying accommodation.
We have given them a total amount of $940.000 COP as transportation aid, since they started to study.
Regarding the first group of beneficiaries (7) we must tell that 2 local hotels hired 3 of them.
In addition to the information given above, we would like to tell you a little bit more about Lilibeth, one of the students from the new group you have supported.
Lilibeth was born in Baru. She currently studies accommodation and says she feels really good.
For Lilibeth as for the rest of people living in Baru, it is very difficult to go to Santa Ana to study, but thanks to your donations it has become easier to get there.
She wants to do the practice phase of her career in a local hotel and if it is possible, she wants to keep working there after the practice.
She is married and has a son. Her goal is to keep studying and to be a responsible person, capable of moving forward.
Lilibeth as well as her classmates are an inspiration for us in the Hernan Echavarria Olozaga. They motivate us to keep working towards helping Baru people to study and therefore improve their quality of life.
We invite you to watch Lilibeth's video in the link "Watch Lilibeth's video".
Thank you again for all you have done to help us help them.
We will continue to post regular reports to keep you informed on the project progress.
With gratitude,
The Hernan Echavarria Foundation team
Links: