Dear Donors,
Once again, we would like to thank you for your generous donations through Global Giving to support the project. Thanks to your generosity, Baru young people have the opportunity to transform positively their life's studying different careers.
We are glad to inform that with the money we have raised for the project, 11 people have received a transportation aid to attend to the Technical and Entrepreneurship School of Baru Island, 2 of which are already working.
4 new Baru students recently joined the project: Maria, Roxana, Milagros and Juan Daniel. Starting on May, they have received $100.000 Colombian Pesos every month, to attend to their classes in Santa Ana.
We would like to share with you some of their impressions regarding the transportation aid they are receiving:
"I am very happy because a never though I could study a career. I always told my mother that I wanted to study and that I would do whatever I had to, to do it. With this transportation aid is easier for me to go to school, because sometimes my mother doesn't have money to give me so that I can get to Santa Ana". Milagros
"In the Island there are limited options to study a career. This is why, when I heard about this opportunity I caught it, even thought at the beginning I was not sure that Table and Bar was what I wanted. But now, I don't only like a lot what I am learning, but my classmates and professor". Juan Daniel
Thanks to all of you, to your constant support, the project has really impacted all the beneficiaries lifes.
For us in the Hernan Echavarria Foundation, it has been a great opportunity to learn from her commitment and desire to succeed no matter the sacrifices this might imply. This is an incentive for us to keep working.
We invite you to continue to work with us in order to achieve our total funding goal.
With gratitude,
Ana Milena Ordosgoitia M. and the Hernán Echavarría Olózaga Foundation team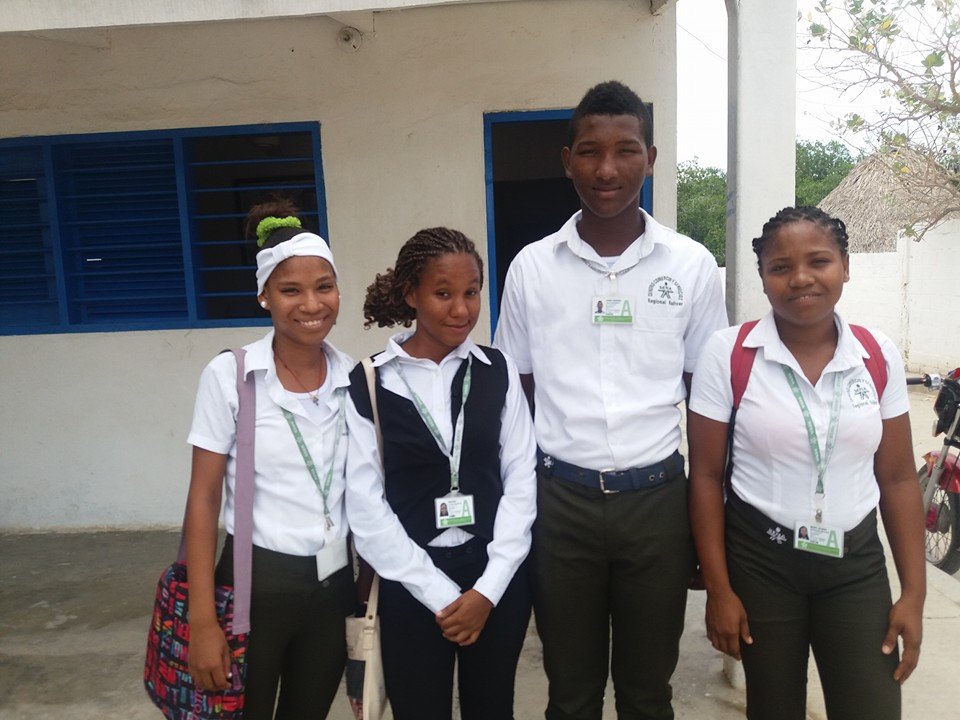 Links: