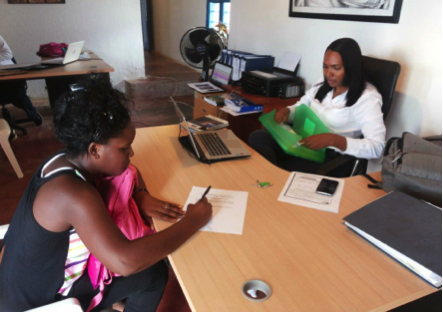 Dear Donors,
We would like to start by thanking you for your generous donations through Global Giving to support the project "Send Baru students to Training School for a year". We are confident that with your help, we will soon reach our funding goal.
The following is a brief summary of the progress of the project you have supported:
Thanks to your donations, as we informed in the last report, we are currently supporting 7 Baru students that attend to the Technical and Entrepreneurship School of Baru Island.
They all (Fauricio, Wilner, Juan, Rosalis, Divisley, Dargelis and Yesenia), finished the academic phase of their careers and will soon start their practice phase, except for Yesenia, who has already started her practice at a company that gives her a transportation aid.
In total, we have given the project beneficiaries $4.729.488 COP for transportation, in order to help them fulfill their dreams of becoming technicians.
Testimony
In addition to the information given above, we would like to tell you a little bit more about the students you have supported.
This is why, we have prepare a testimony, taken from a short interview we made to Dargelis, who is studying accommodation at the Technical and Entrepreneurship School of Baru Island:
¿Why did you choose this career? " Because I have always liked to keep things clean and in order and I like people around me to feel happy with what I do".
¿How studying this career has changed your life? "In my house everything has changed because now I know how to order things and everything looks prettier. As I have not started my practice phase, I practice all I have learned in my house".
¿How the transportation benefit has influenced your studies? "The transportation aid is very important because without it I think I would not have been able to study. As I leave in Baru, you know how expensive is to get out of there. Thanks to the transportation aid, I could study to learned what I have learned at school".
We will continue to post regular reports to keep you informed on the project progress.
With gratitude,
Ana Milena Ordosgoitia and the Hernan Echavarria Foundation team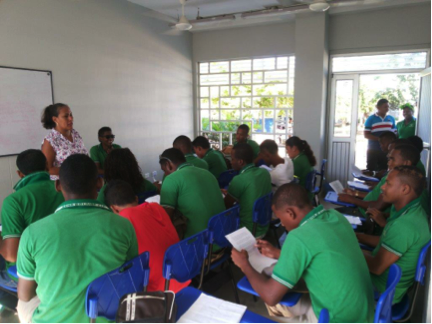 Links: