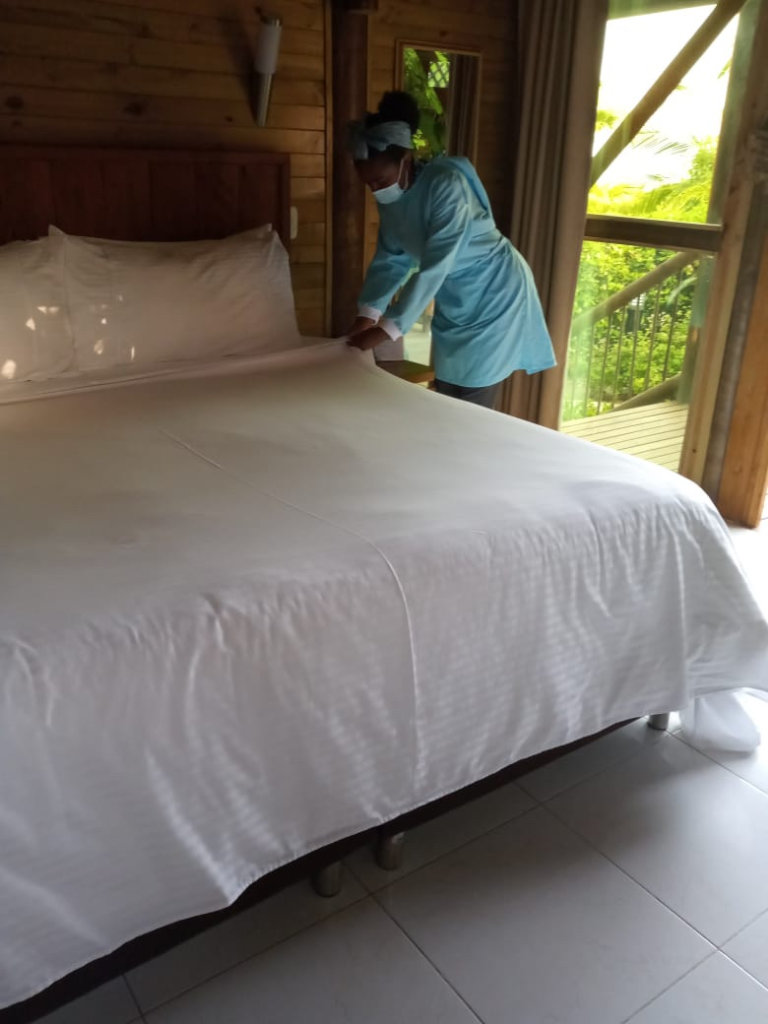 Johany is one of the Thecnical and Entrepreneurship School apprentices, who resides in the village of Barú and traveled daily to the Santa Ana community for six months, to attend the classes of the technical career in room service she is studying.
In March 2021 she began her internship, as after attending the theory classes for 6 months, she must continue with the practical stage of the career, in order to graduate.
"One Monday afternoon my uncle called me on the phone and said: niece, they are going to need interns in one of the hotels in the community, why don´t you send your CV? From that moment on, I felt like I was in a marathon; I organized my CV quickly, as if I were in a race against the clock, and I took it to the hotel. The next day they called me for an interview", says Johany with evident emotion.
"During the interview I felt nervous, but I never showed it. I spoke about myself, my family and my career knowledge. When I finished, I was very anxious. Then, a week passed and I had no news about the process. When I least imagined it, they called me! I could not believe it! The next day, I took the medical exams and in a few days I was ready to start my internship".
"The hotel is really beautiful. It is facing the sea and surrounded by nature. Everything is very quiet there. The guests are very kind and appreciative. I am really happy to be doing my internship in this place and to be closer to obtaining my degree", Johany concludes with great enthusiasm.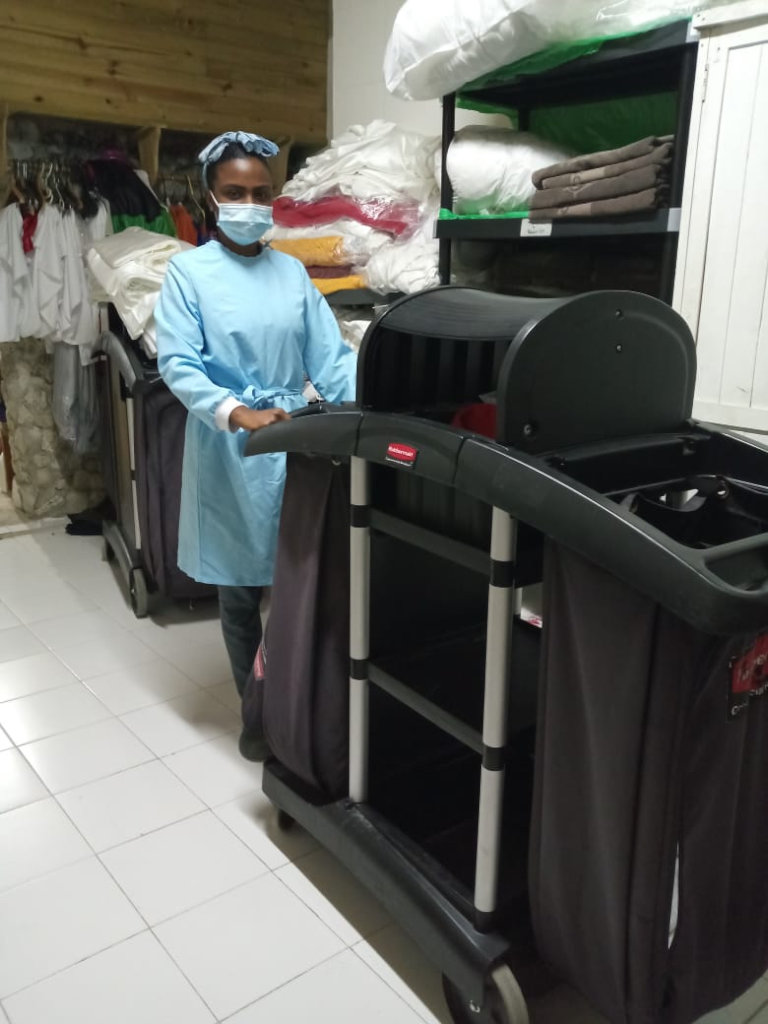 Links: