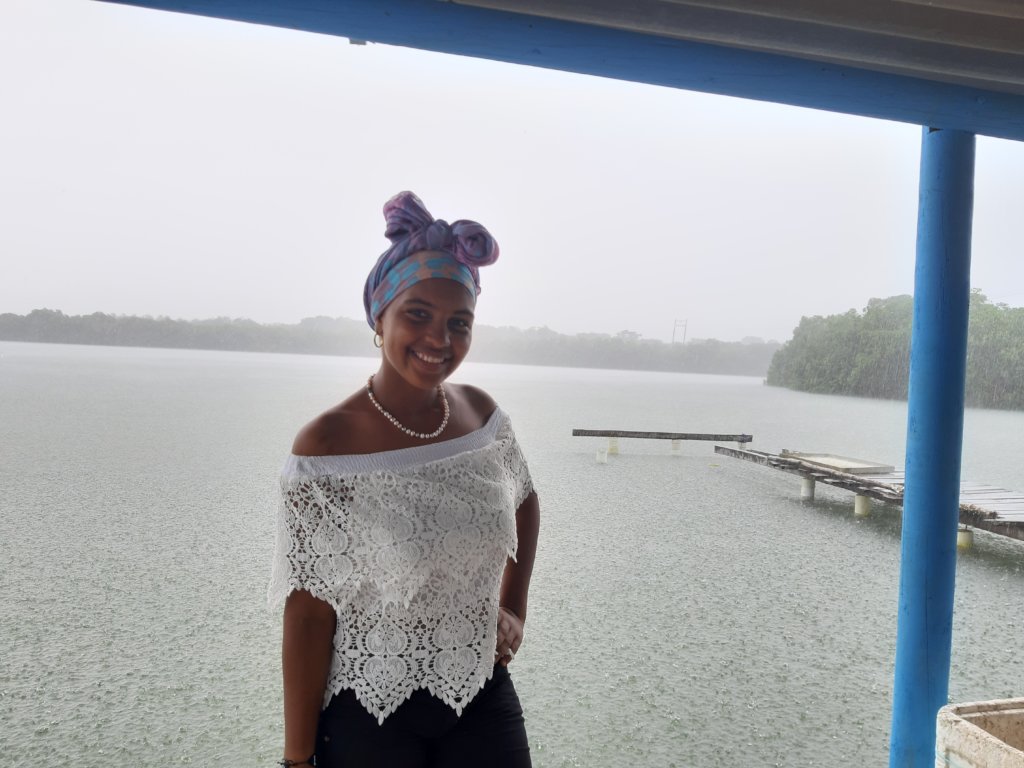 The first thing Karen has seen every morning for 24 years is the sea, as her house is on the shore.
"For me it has been something spectacular because not everyone has the fortune of living in front of the sea." When she was a child, the first thing she did when she got home from school was, in her words, "jump into the salt water".
Her childhood and adolescence passed between friends and sea baths. When she was in the last grade of school, she got pregnant. When Karen graduated, her daughter was already borne and became her engine in life. "I realized that if you look for a job, the first thing they ask you for is your resume, and what would you write on it, if you had just graduated from high school? So, I decided to study and I enrolled in the SENA[1], were the education is free. I graduated from high school in December and in May I was already studying Accommodation Service. I learned a lot and I felt that the teachers knew how to teach me. On one occasion they exempted me from an exam for being a good student and for fixing the room really fast".
When she finished her theory classes, Karen did an internship at a renowned hotel located in Santa Ana, and she spent her first salary on her daughter: "I bought diapers for a month", she said. At the end of her internship, she obtained her certification as an Accommodation Service Technician. "I sent my resume to a hotel in Baru and days after the interview, they called me to work as a maid. Thanks to this, I have bought a refrigerator, a washing machine and a stove for my house". These investments show us how her quality of life has improved after studying and started to work.
Karen advises young people in Baru to take advantage of the opportunities life gives them by saying: "Being young is not easy. I would tell all young people in the island to concentrate on studying and working hard, to achieve all their goals and to progress, which would be good for them and their families".
[1] Training and Entrepreneurship School.