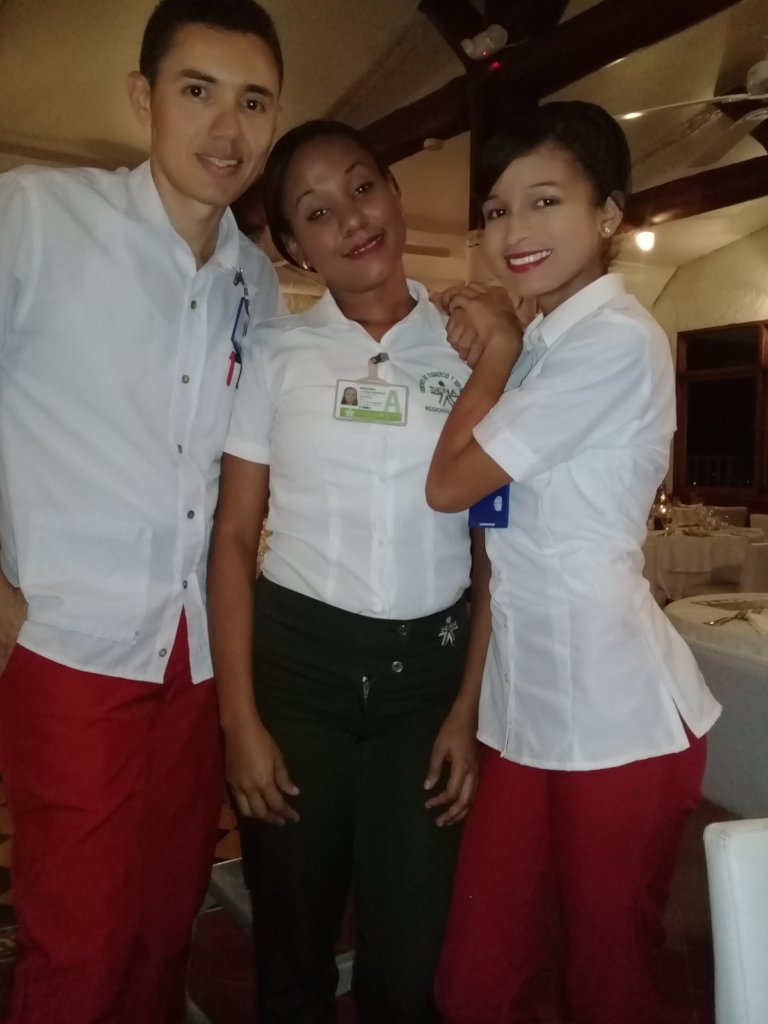 ROXANA: A DETERMINED YOUNG WOMAN
An appointment with Roxana was not easy for several reasons: first because of her work schedules and also because of the difficult access to Baru, where she resides. But, we finally did it, she completed her internship in the hotel and have more time.
Roxana went a Monday to the Foundation, sat down and started to move some papers she had on her hands, from side to side because of the heat. The temperature that day was quite high. We invited her to sit down and offered her water. Then, asked her about her mom, because we knew that earlier this year she had surgery. She replied that she was doing much better.
Roxana completed the academic stage of the technical career of Table & Bar in November 2016. A few months later, as her mother had surgery, she could not continue working. Roxana began to despair because they needed an additional income, so she decided to call several hotels to inquire about opportunities for her to do the practical stage of her career, which she needed to graduate. Mostly they responded that they preferred men for work, but she insisted until one of them, an internationally recognized hotel, called her for an interview.
Before we asked, she told us that she was never nervous. She passed the interview and a few days later, on June 2017, she began to work.
Of her experience at the hotel, she told us it was wonderful. She said all her teammates appreciated her very much and that they called her "la veleta" (the sail) because she could never stay sited. While working at the hotel, she recommended a friend in need of the practice stage, who was also selected. She told us the two of them encouraged each other, although she kept telling her friend they needed to show themselves because as they were not from town, the needed to work harder tan the others.
With enthusiasm, she told us that there are many possibilities to be called back at the hotel to work, but that despite this, she has not stopped sending resumes to databases and headhunters, especially because the high season is approaching.
We asked her what she wanted to do in the future and without hesitation told us she wanted to continue studying, because she wants to be a professional. Roxana doesn't think of a family yet, she is clear that she must first study and keep working.
It started to get late and Roxana had to go, so we said goodbye while giving her the last transportation aid of the project and telling her that the Foundation's doors would always be open for her and that we where anxious to hear about her success.