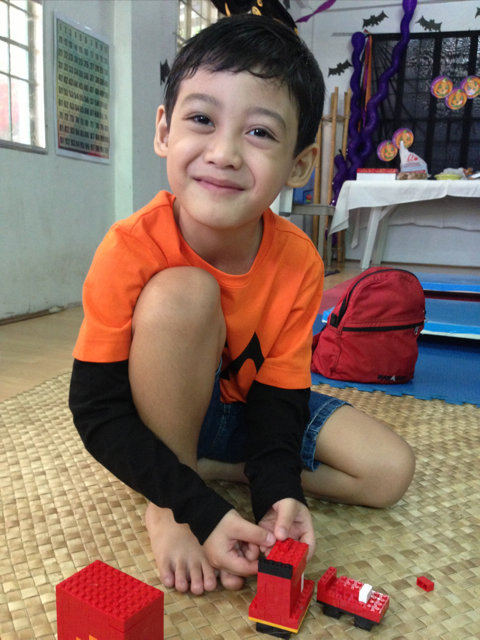 Five year old Shane lives in Tacloban. While the storm's aftermath has been hard on all of Tacloban's residents, it's been particularly hard on Shane and his family because Shane is autistic.
When he was younger, Shane had trouble controlling his aggressive behaviour. It was difficult for his family to cope, but over the last three years the family has learned how to help Shane control his behaviours thanks to the Aram Learning Studio.
With the school's help, Shane was a happy, thriving boy until Haiyan hit. But today, Shane isn't getting the therapy he needs because the school was damaged by Typhoon Haiyan and now it's closed.
With the local government paralysed and all other centres for children with special needs destroyed, Shane and kids like him have been left on their own.
Reopening the school and restarting services for these vulnerable kids is a top priority. With your support, that's exactly what we intend to do.
You've already given generously to help kids like Shane, and we can't thank you enough. We hope that you'll commit to making 2014 a year of generosity and set up a recurring donation. If you create your monthly gift between now and the New Year, GlobalGiving will even match your first month's gift.
Set up your monthly donation here
Of course, we understand if you're not able to set up a recurring donation. We hope that you'll share this project with your friends and family and let others know how easy it is to help Shane.
Thanks so much for all you've given, and we wish you a very Merry Christmas!