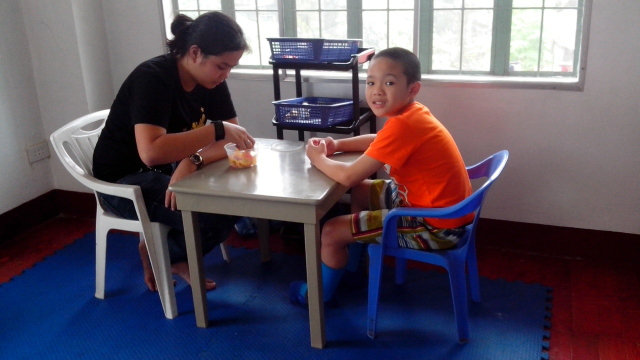 Fantastic news! Thanks to your generosity, repairs on the school are complete and 17 children are back in class.
Your gifts funded a whole new electrical system for the school, new furniture, books, new doors and windows, mold removal, and repainting. Thanks so much for re-opening the Aaram Learning Studio and getting kids like Shane back to school.
In recognition of the school's fantastic work and the increased need of families like Shane's, we're also now also committed to helping pay teacher salaries and contributing to the school's costs for the coming months.
Prior to the storm, Aram received no government support and therefore had to charge parents school fees. Where parents struggled to pay, the school was able to offer scholarships or other forms of support. But now, parents can't pay and the school has no income.
Over the next six months to a year, we'll work with the school to meet its costs and enroll more kids while also looking at ways that the school can generate income.
With the support of donors like you, Aram will be able to not only provide school and therapy for Shane and his classmates, but will also re-open courses for older children with disabilities to develop job skills, restart parenting classes, and hold many more psycho-social sessions for Haiyan affected children.
We currently have funds in hand to support the school for the next three months – but beyond that we need your support. This Valentines day, we hope you'll show the kids at Aram a little love by giving what you on February 12th. Why the 12th and not the 14th you ask? Because on the 12th, GlobalGiving will add 30% to your gift!
Your gift of just $10 can fund an enriching art class for three kids or a counseling session for an older child. Please give what you can on the 12th.
Thanks so much for all you've given, and if you have any questions about our work please don't hesitate to email Emma@IDVolunteers.org