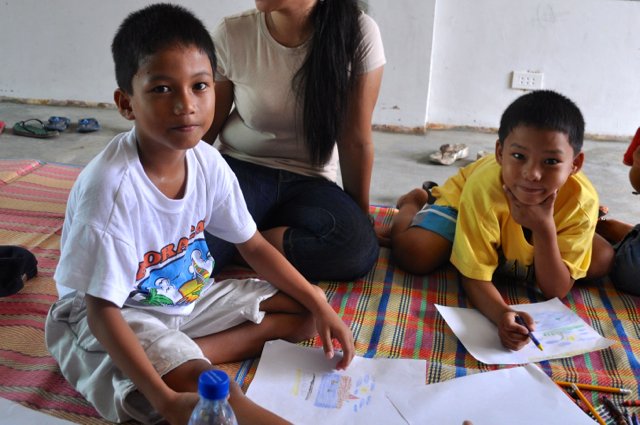 We'd like to extend a warm thank you for your generosity! Together, you've given a fantastic $2,850 this holiday season.
Your generosity has allowed repairs to begin at the Aram learning studio! We now expect the school to permanently re-open soon, and it has already run several short-term therapy sessions for affected children.
Given the long-term needs of the children who attend school at Aram, parents' lack of ability to pay school fees, and local government's inability to help the school, we're also now committing to supporting the school over the next few months and possibly much longer.
That means that, with your support, we'll ensure that the community's most vulnerable kids have their needs met by funding teacher's salaries, meals for children, and much more. We'll publicise details of our long-term plans at Aram as they develop – so keep checking back!
None of these exciting developments would be possible without you – thanks so much!
As always, if you ever have any questions about how we're using your donation please don't hesitate to email Emma@IDVolunteers.org. I would love to hear from you!
Thanks again, and very kind regards!