Project Report

| Oct 13, 2023
Tales of Resilience and Triumph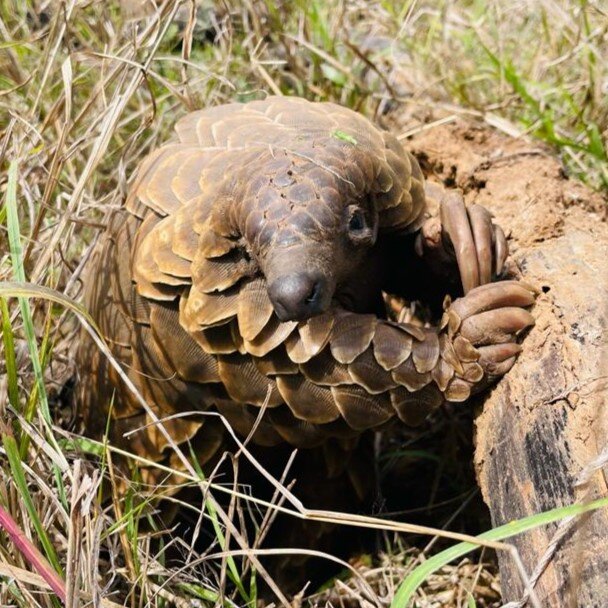 Emily's Struggle: Emily's story is one of pain and resilience. She was found in horrific condition on the side of the road, emaciated, dehydrated, and in excruciating pain. A CT scan revealed that she had suffered seven broken ribs and a broken tail. With time, patience, strong pain medication, and the expert care of Dr. Debbie English at Provet Animal Hospital, Emily began to recover. She moved out of the ICU to continue her rehabilitation with Umoya and received ongoing treatment at Tzaneen Animal Clinic under Dr. Nicolene Van der Berg's care. Emily captured our hearts during her time in rehab, and it was time for her to embark on her undisclosed soft release journey.
Olive's Redemption: Olive's journey is one of resilience and recovery from a harrowing ordeal. She was poached from the wild for the illegal wildlife trade and endured unimaginable suffering, likely transported in a vehicle engine. Covered in oil and bearing horrific burn wounds, as well as a severe eye infection that left her completely blind, Olive's condition was dire when we rescued her. Her journey to recovery was long, but so far, she is progressing well, with her sight returning. Her remarkable appetite and daily foraging walks with her rehabber reflect her remarkable comeback.
Nonna's Journey: Nonna was admitted back in May 2021 when a community leader handed her over to the authorities, a gift from his community. Despite facing numerous complications throughout her rehabilitation, Nonna's indomitable spirit and the relentless efforts of our team ensured her miraculous recovery. She nearly faced death three times, but she pulled through, thanks to her unwavering determination and the dedication of our team. After almost two years in rehab, Nonna was finally ready to begin her release earlier this year. Despite the challenges, she has thrived in her new home, even during the winter months, and continues to gain weight, as her recent picture shows. We are immensely proud of her and the incredible team that worked tirelessly to help her reclaim her freedom.
Electra's Ordeal: Electra's story is one of shocking cruelty and remarkable recovery. She was discovered entangled in a bottom electrified trip line, enduring repetitive electric shocks that left her with horrific wounds on her front leg and back, some so deep that they revealed bone. It was a precarious situation initially, but thanks to the expertise of our incredible vet, Dr. English at Provet Animal Hospital, Electra is making remarkable progress. Daily medication and anesthesia every third day to change her dressings and bandages are part of her treatment regimen. We're confident that Electra, this brave soul, will overcome her ordeal and return to the wild as a free Pangolin. Electra underwent extensive medical treatment and rehabilitation, and today, she has regained full use of her arm. Watching her dig and forage, you would never guess the hardships she endured. She has begun the first stage of her release back into the wild, and her progress is nothing short of amazing. The team is incredibly proud of her resilience and patience, as she fought alongside us to save her life.
These remarkable stories are a testament to the strength of these incredible creatures and the dedication of the teams working to protect and rehabilitate them. Each day, these Pangolins demonstrate their resilience and inspire us to continue our mission to protect and conserve their species.