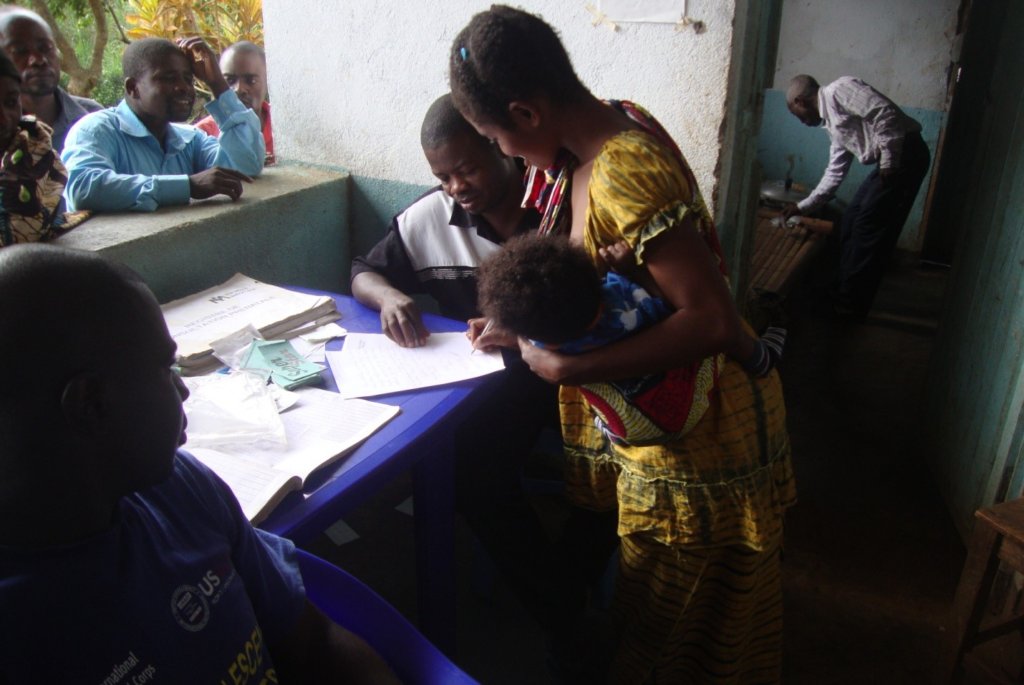 While International Medical Corps is still very active in the Democratic Republic of Congo this will be the final update for this project. We will continue to address the needs of mothers in the DRC through our primary health care support programs and other specifically focused efforts. Below is a recent update on the ongoing primary health care support we are providing. To continue further supporting International Medical Corps efforts in the DRC please visit our "Empower a Girl in the Congo" project that will continue to highlight our behavior change efforts aimed at addressing gender based violence in the region.
https://www.globalgiving.org/projects/empowering-girls-in-the-congo/
Update on Primary Health Support
Ntoto is a health area in the Kibua health zone of the Walikale Territory in North Kivu Province of the DRC. The Ntoto health area has a population of about 10,413 inhabitants. Recently Ntoto has been experiencing clashes between two armed groups with major confrontations occurring in May and December 2014 and in June 2015. Whenever there are clashes populations are displaced. During the last confrontation, the health center was looted of all its property including drugs, health care materials and equipment.
The population displaced following the June 2015 clashes is returning to their impoverished and destroyed communities with no means to access basic health care. Because of these challenges, International Medical Corps traveled to this community in particular to conduct an assessment and on the 29th of September, International Medical Corps organized a mobile clinic in Ntoto. During this mobile clinic, 377 consultations were facilitated (122 Men and 235 Women). At the end of the mobile clinic in this community, representatives of the community addressed a letter to International Medical Corps expressing their thanks for coming to their assistance.
"…the health center was looted during the clashes of June 6, 2015 which caused a loss of 15 mattresses, medicines and some care equipment…
Patients have to pay for care and since many are unable to pay, they are forced to resort to traditional healers. They can't bring their children to the health center. We thank International Medical Corps for its constant support in our community. Since the confrontations of last December, women were not able to deliver their babies in the health center and we registered 5 deaths due to home deliveries. We thank International Medical Corps for the mobile clinic here in Ntoto and the health care to returning populations". (Bahati, a 35 year old mother of 5 children)
It is thanks to the generous support of GlobalGiving and other donors that International Medical Corps is able to provide these life-saving interventions and will continue to do so going forward.