Project Report

| Aug 21, 2013
Saving Women's Lives Through Emergency Obstetric Care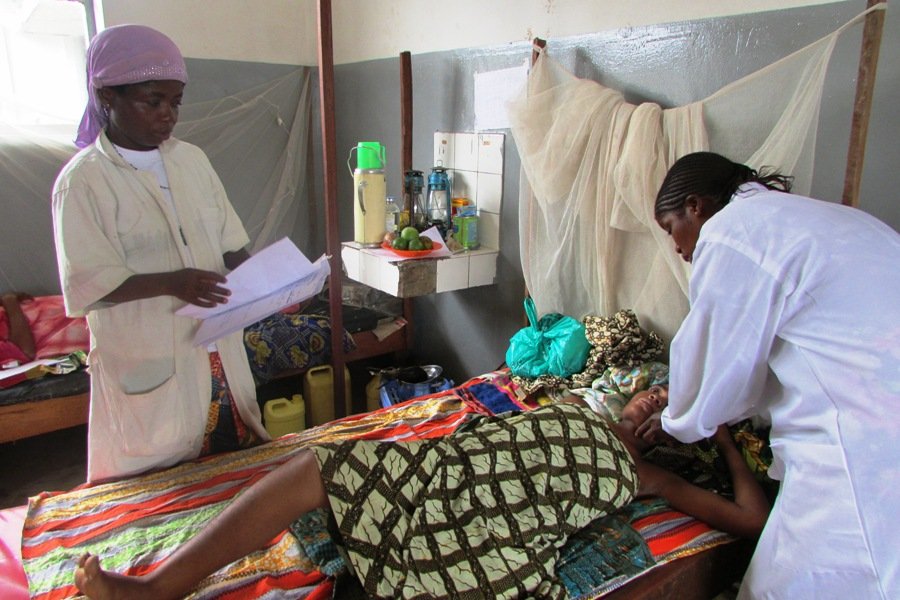 Blandine Butundi, 18 years old and expecting, was suffering from a life-threatening pregnancy complication.
"My first three months of pregnancy were the heaviest weight I carried since I was born …. the midwife of our Mundindi Health Clinic advised me to consult a doctor in Walikale [the regional capital]. I felt very heavy, yet I was only three months along.
One day I felt dizzy and collapsed at the house door. I was rushed to Walikale General Hospital on a motorbike, not knowing which world I was in. My heart was beating so fast and I felt very thirsty. I was sweating heavily. In the consultation room the midwife just said: 'You are a lucky lady, you met the specialist in women's care.' It was Dr. Kennedy [head of obstetric surgery].
I was given an injection, and the only thing I remembered was the doctor telling me: 'Something is wrong Blandine, we have to remove whatever is inside your stomach before serious damages occur.' The rest of the story I was told by my mother."
Blandine had suffered a miscarriage, and she needed surgery or would face infection and possible death. Thanks to the intervention of Dr. Kennedy Musavuli, she will soon be able to return home in good health. Dr. Kennedy, who received training in emergency obstetrical care and fistula care from International Medical Corps, was able to diagnose the miscarriage and conduct the necessary surgical procedure that saved Blandine's life.
"The training we received with the support of International Medical Corps shaped our knowledge and experience much more," said Dr. Kennedy. "Personally, I am so thankful to International Medical Corps for health support in many ways."
Blandine is also thankful for the support of the skilled surgeons, and expects to return home from the hospital in the upcoming days.
"I have nothing to give to this doctor," she notes. "He is such a blessing to the Walikale people, a person who does things with his heart. If he was not there… I was already dead, my mother said. Now I am feeling like a normal person and I hope soon I will get back to my house."
As part of its safe motherhood initiative, International Medical Corps trained surgical staff from the general hospitals at Walikale and Chambucha,located in Eastern Democratic Republic of Congo, in emergency obstetric surgery to address health issues such as Blandine's.
In Blandine's home territory of Walikale, International Medical Corps also recently organized trainings for frontline healthcare workers, such as the midwife in Mundindi who referred Blandine to a doctor, to recognize danger signs during pregnancy, ultimately benefiting over 33,000 women in the area.