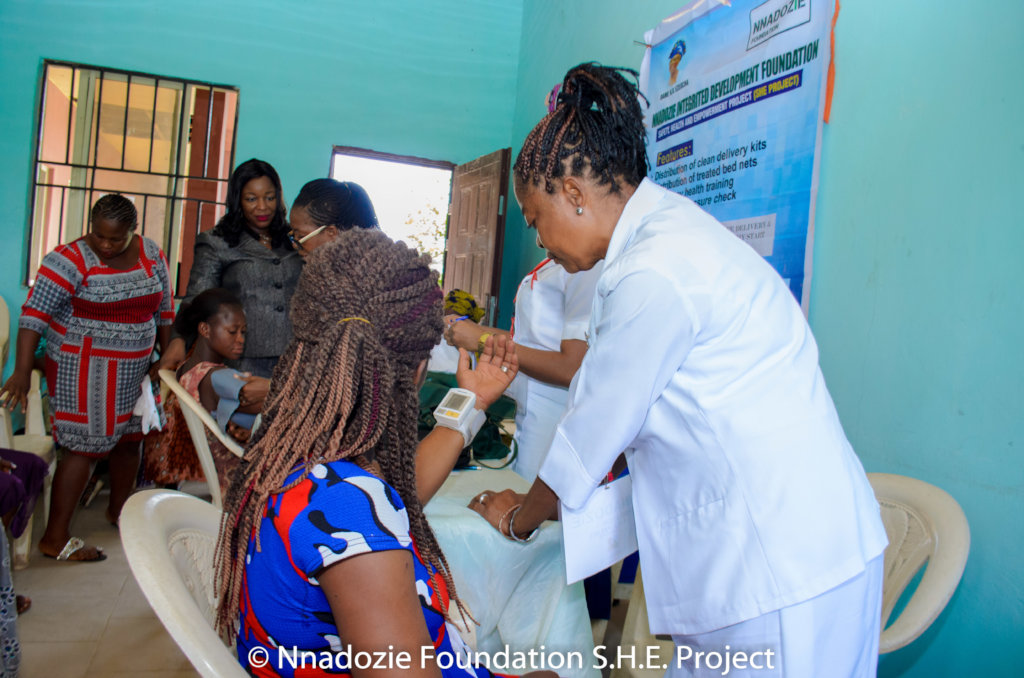 THE FIRST PHASE OF THIS PROJECT RECORDED HUGE SUCCESS, AS 20 PREGNANT WOMEN IN AFUGIRI COMMUNITY NIGERIA, BENEFITED IN MAY 2019. FOLLOWING OUR COMMITMENT TO LISTEN AND ACT UPON INFORMATION RECEIVED FROM OUR TARGET COMMUNITY, OUR INITIAL PLAN TO DISTRIBUTE DELIVERY KITS AND CONDUCT HEALTH TRAINING WAS EXPANDED TO INCLUDE FREE BLOOD PRESSURE CHECKS AND DISTRIBUTION OF TREATED BED NETS.THIS WAS DONE TO FURTHER ADDRESS THE CHALLENGES BEING FACED BY PREGNANT WOMEN IN THE COMMUNITY SUCH AS MALARIA AND HIGH BLOOD PRESSURE DURING PREGNANCY. BOTH ARE HIGHLY DANGEROUS AND RESULT IN LIFE-THREATHENING COMPLICATIONS DURING PREGNANCY. THIS FURTHER AMPLIFIED THE IMPACT OF THE PROJECT. FURTHERMORE, TO ENSURE COMMUNITY-LED CHANGES, WOMEN LEADERS IN THE COMMUNITY PARTICIPATED IN THE PROJECT, SO THAT THEY COULD ALSO BE TRAINED AND EQUIPPED WITH RELEVANT PREGNANCY HEALTH INFORMATION. THIS IS TO ENSURE THAT LESSONS LEARNT CAN BE SHARED WITH OTHER WOMEN IN THE COMMUNITY AND THEY CAN CONTINUE TO SENSITIZE OTHER LOCAL WOMEN ON IMPORTANCE OF ANTENATAL/POST NATAL ATTENDANCE, UPTAKE OF IMMUNIZATION, DELIVERY AT APPROVED HEALTH FACILITY AMONGST OTHERS.
YOUR DONATION ENABLED US EXECUTE THIS IMPACTFUL PROJECT AND IN THE WORDS OF SOME OF OUR PROJECT BENEFICIARIES :
"THIS PROJECT HAS REALLY RESTORED MY HOPE, I HAVE BEEN WORRIED ABOUT HOW TO RAISE MONEY FOR MY DELIVERY ITEMS. I KNOW IT IS UNSAFE TO BE SO WORRIED DURING PREGNANCY, BUT I REALLY DID NOT KNOW WHAT TO DO. WITH THE LESSONS I HAVE LEARNT AND THIS KIT I HAVE RECEIVED FROM NNADOZIE FOUNDATION, I AM NOW RELAXED AND CONFIDENT TO HAVE MY BABY" MRS. NGOZI.O.
"I LOST MY HUSBAND FEW WEEKS INTO THIS PREGNANCY AND I HAVE BEEN COMPLETELY DEVASTATED. I DID NOT REALIZE THAT THIS HAD AFFECTED MY BLOOD PRESSURE, UNTIL THE NURSE CHECKED ME TODAY. I WANT TO THANK YOU FOR CARING ABOUT US. I HAVE LEARNT HOW TO TAKE BETTER CARE OF MYSELF AND HOPEFULY I WILL VISIT THE HEALTH CENTRE FOR ANTENATAL CARE. THANK YOU NNADOZIE FOUNDATION". CHINAZA.I
"I HAD MY LAST CHILD AT HOME BECAUSE WE COULD NOT AFFORD HOSPITAL DELIVERY. I DID NOT EVEN HAVE MOST OF THESE ITEMS GIVEN TO ME TODAY. I NOW REALISE THAT I EXPOSE MY BABY AND SELF TO DANGER BY GIVING BIRTH IN UNCLEAN ENVIRONMENT. BY GODS GRACE IF I CAN RAISE SOME MONEY, I WILL REGISTER IN A HOSPITAL FOR MY DELIVERY"-NWANYISUNDAY.O
NNADOZIE FOUNDATION WILL CONTINUE TO MONITOR PROJECT BENEFICIAIRES TO KEEP TRACK OF KIT USAGE, BEHAVIOUR CHANGES AND OVERALL IMPACT OF THE PROJECT IN REDUCING MATERNAL AND INFANT MORTALITY IN THE COMMUNITY.
OUR GOAL IS TO REACH 250 PREGNANT WOMEN IN AFUGIRI, BUT WE HAVE ONLY REACHED 20 WOMEN DUE TO THE AMOUNT OF MONEY RAISED THUS FAR. PLEASE CONTINUE TO DONATE TO THIS PROJECT AND ENCOURAGE YOUR FAMILY, FRIENDS AND CONTACTS TO SUPPORT THIS IMPACTFUL PROJECT.
THIS JULY, GLOBALGIVING IS HOSTING A BIG BONUS DAY ON THURSDAY JULY 18, FROM 9.00AM TO11:59 PM E.T. THERE WILL BE $130K IN PRIZE FUNDS AND DONATIONSOF $100 AND ABOVE WILL BE MATCHED BY GLOBAL GIVING. PLEASE PLAN TO MAKE A DONATION ON THAT DAY AS THIS WILL ENABLE US RAISE MORE FUNDS TO REACH MORE UNDERSERVED PREGNANTWOMEN.
YOU CAN ALSO WATCH THIS PROJECT VIDEO ON YOUTUBE USING THIS LINK - https://youtu.be/9qR0U_XNlCY
THANK YOU!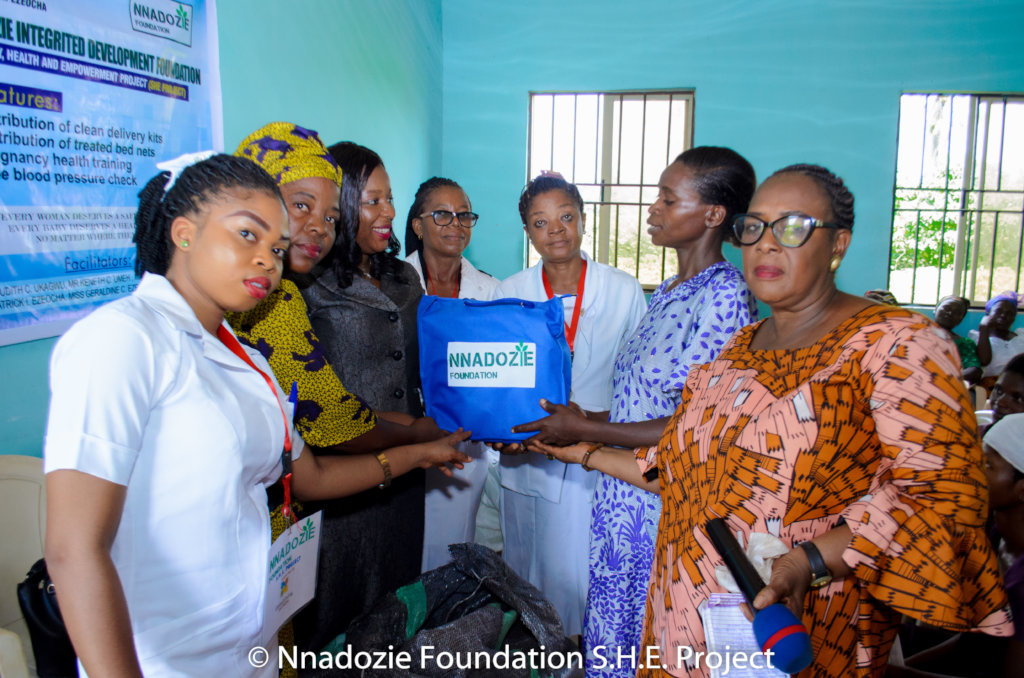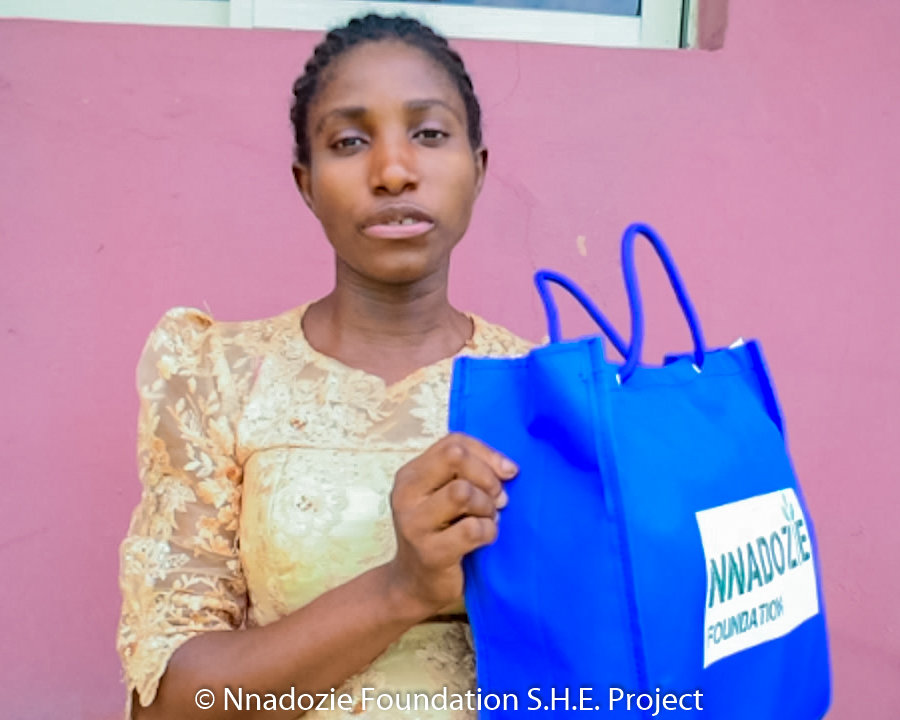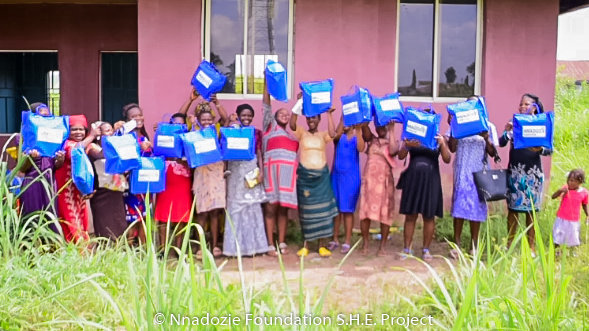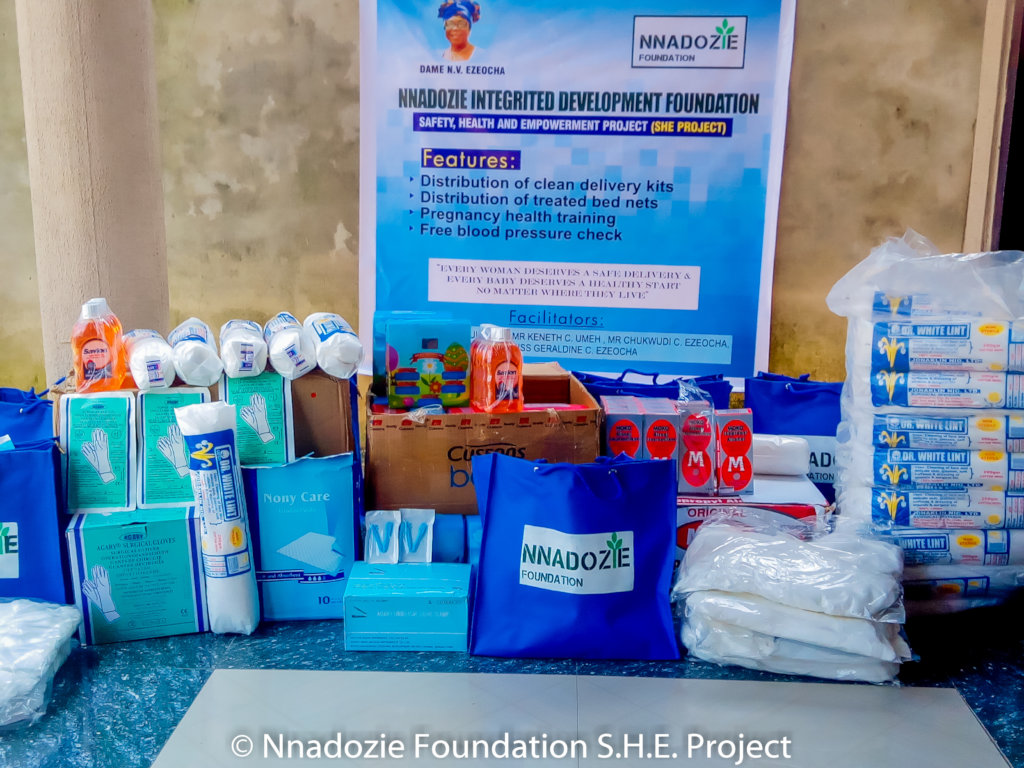 Links: